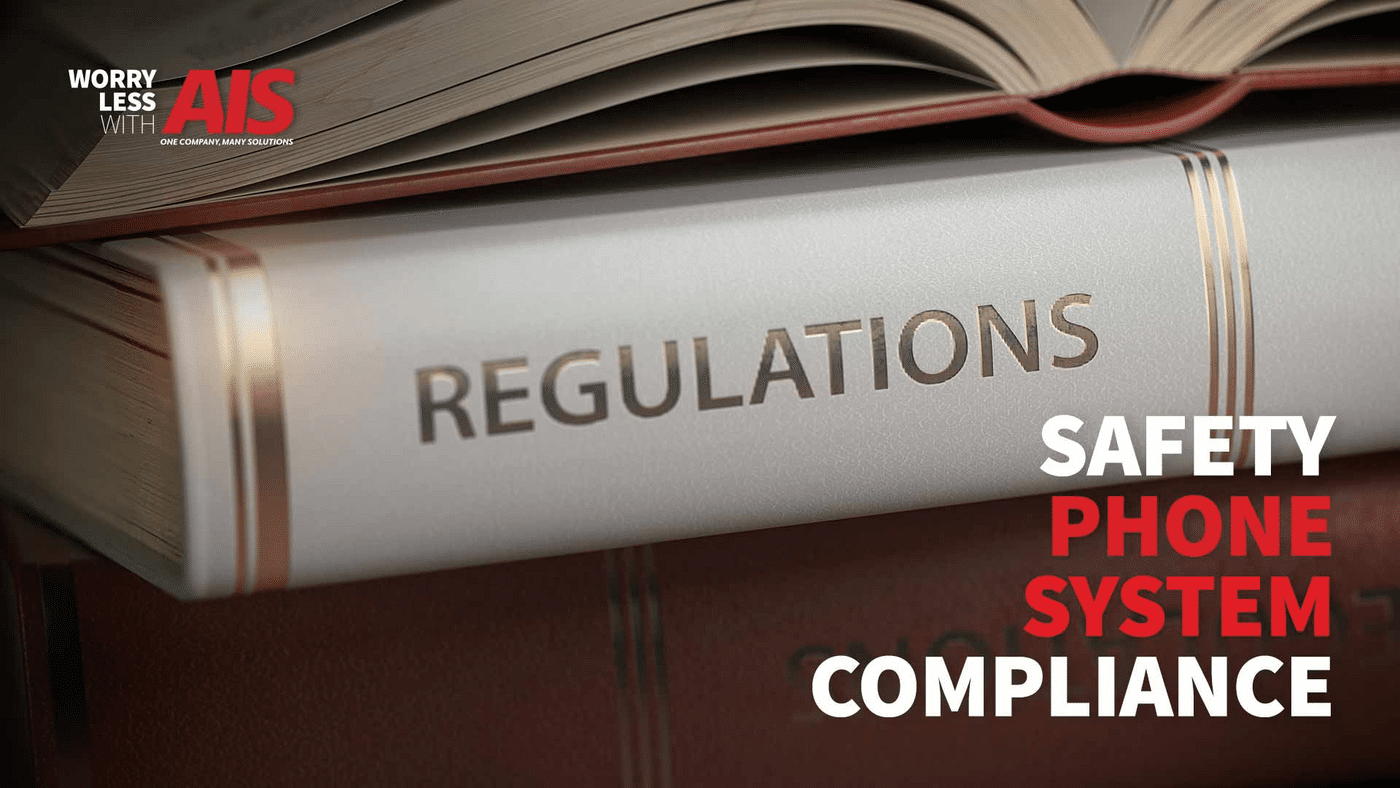 READ TIME: 4 MINS.
Is your phone system compliant with the recent regulations by the FCC (federal communications commission) Kari's Law and RAY BAUM'S Act? Do you know what these laws and regulations mean for your organization?

Follow along as we educate you on two critical federal regulations so that your phone systems are not only compliant but that your phone system users are equipped with ultimate safety tools in case of an emergency.
Kari's Law and Ray Baum's Act: Here's What To Know
Say you were located in a hotel room and suddenly started feeling ill. You decided to call 911 but could not get through no matter how many times you tried to dial those three numbers.

As many of you know, places like hotels or even offices require you to dial "9" before placing a phone call. But, in a time of panic, it's a challenge to remember to do so.

Kari's Law requires direct 911 dialing (without the need to dial 9 for an outside line). It also requires notification capabilities in multi-line telephone systems (MLTS), typically found in enterprises such as office buildings, campuses, and hotels.

Any 911 call on an MLTS system must be configured to notify facility personnel about that emergency call so that the office, school, or hotel staff can assist, as well.
Here's an FAQ page to learn more, 911 Direct Dialing, Notification, and Dispatchable Location Requirements for Multi-Line Telephone Systems (MLTS).

Here's another example for you. Let's just say that one of your employees, unfortunately, suffers a medical episode and is in extreme distress. They quickly call 911 from their office and wait eagerly for help.

First responders arrive and understand the call was made from your company's phone system. But, unfortunately, the precise location of that particular employee is not recorded, and valuable minutes are wasted while paramedics go from office to office, looking for them.

In this instance, wouldn't it be nice if your phone system could pinpoint the precise location of that employee and communicate that to first responders?

Ray Baum's Act requires that a dispatchable location be transmitted with all 911 calls to dispatch centers, regardless of the technological platform used. "Dispatchable location" means the caller's validated street address plus any additional information needed to pinpoint the caller's location, which can include a floor, department, suite, or room number. This helps responders locate callers faster and minimizes delays if a call comes from a large office building.

Kari's Law and the Ray Baum Act promise to help expedite needed emergency services to all callers, regardless of location, more efficiently and effectively.

But, how exactly did these become a law? Read this article here, Kari's Law and RAY BAUM'S Act.
Who Is Affected?
Any organization with a multi-line telephone system (MLTS) manufactured, imported, offered for first sale or lease, first sold or leased, had a significant upgrade, or was installed after February 16, 2020.

By the way, do you know what a multi-line telephone system is? "Multi-line phone systems are one of the best office tools around because they condense multiple phone lines into a single device so you can manage and screen multiple calls from your desk."

You can read more about it here, How Does a Multi-line Phone System Work?
Here are some examples of organizations that may be affected (not limited to the following):
Schools
Campuses
Organizations with:

Multiple locations
Multiple buildings
Multiple floors
Multiple phone systems
Off-site users
Lack of 911 call notification to key personnel on-site
Mobility applications
Softphones
Wireless phones
When Is Compliance Required?
On-premises, fixed telephones – compliance by January 6, 2021. On-premises, non-fixed and off-premises devices – compliance by January 6, 2022. Please keep in mind that the dates are still pending final approval from the FCC's Office of Management and Budget (OMB)
What's The Risk to Your Business?
So, what exactly will happen if you don't comply with these phone system updates? You could be summoned to pay a lot of money in fines.

Any business or organization that does not comply with Kari's Law or the Ray Baum Act could face a fine of up to $10,000 and even additional penalties. One of these penalties could include a daily fine of up to $500 each day you are not in compliance.
What Can You Do?
There are a few steps you can take to make sure your phone systems are compliant with these safety laws:
Discuss with legal counsel to determine if these regulations apply to your organization.
Implement network upgrades, design changes, phone system updates, third-party software/hardware, or a complete network and phone system replacement may be required.
Contact a phone system provider in your area, like AIS, to determine if your phone system(s) are capable of compliance.
The Final Say: Safety Phone System Compliance
As you can tell, these phone system compliance updates are critical in providing the best safety practices for your business or organization. To learn more about these laws, make sure to contact one of our business technology experts at AIS.

At AIS, we're not just a technology company; we are a technology solutions provider. We want to help your business continue on its path of growth and success. If you have more questions on your current phone systems or any other technology devices, make sure to reach out to us today. We're here to give you peace of mind to help you win more business.