Do You Need A Phone System For Your Small Business (SMB)? Here's The 5 Signs
September 17th, 2021 | 5 min. read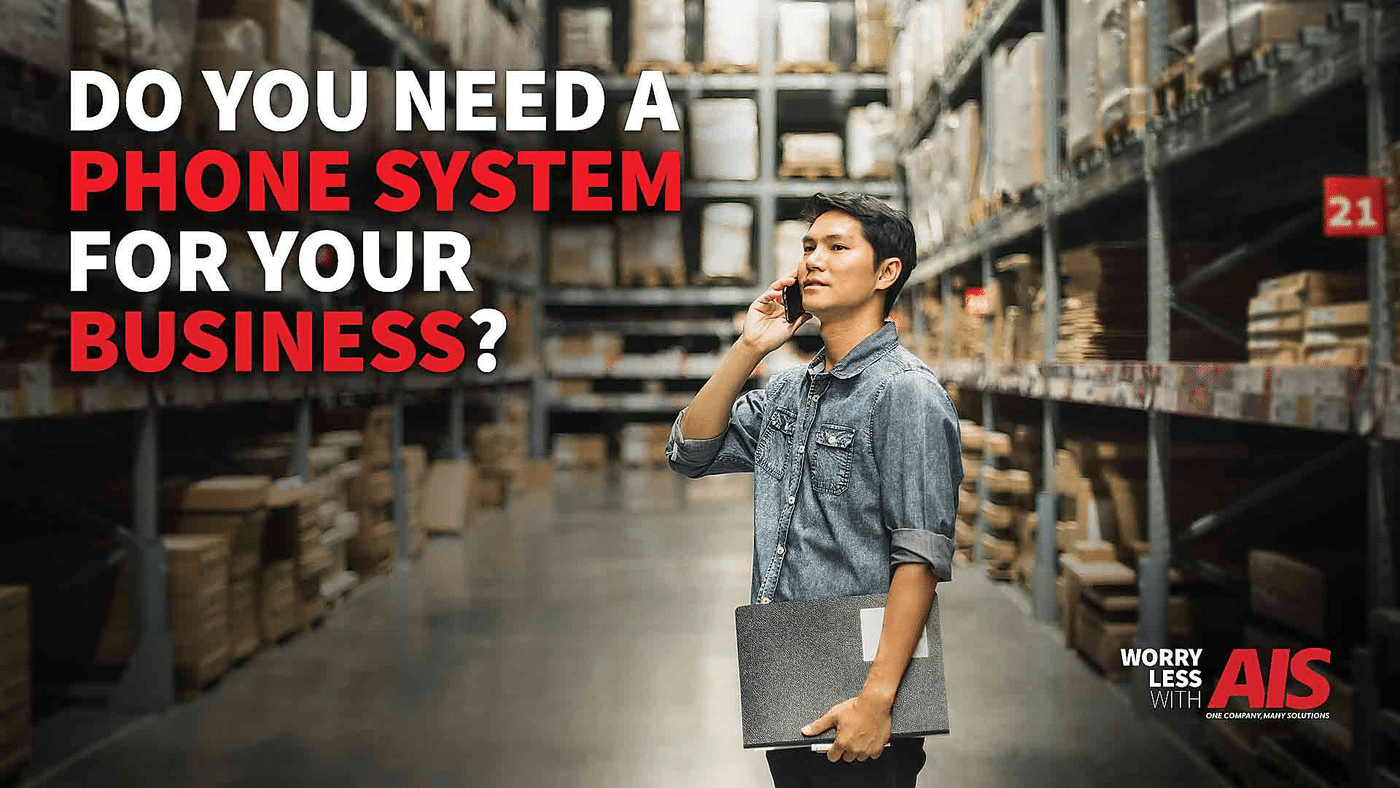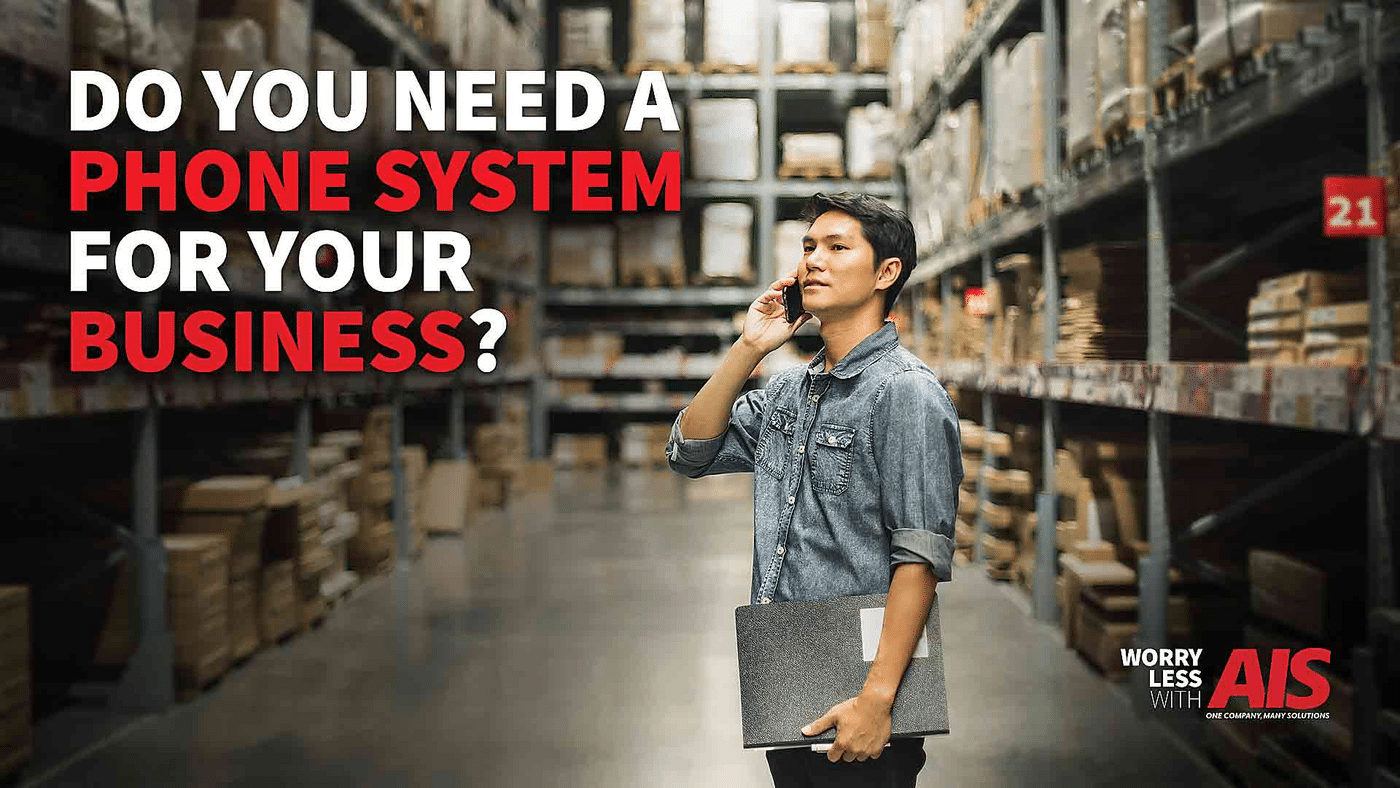 READ TIME: 5 MINS.
Have you been thinking about upgrading your business phone system? Are you confused about when to upgrade your current phone system that you suspect may fail soon? Or do you perhaps want to convince your boss that the business needs an upgrade but doesn't know the pinpoints to address in the discussion?
If these questions are running through your mind, you've come to the right place.
A phone system is vital to the success of a business as it is the connection between you and the customer. This article discusses critical signs showing why your small business (SMB) may need a phone system upgrade. The fifth sign can save your business hundreds if not thousands of dollars annually!
Let's get started!
Sign #1: There's An Increase In Your Call Volume
An increase in call volume in your business is a good omen. It shows that your business's customer base is growing. But, do your customers feel the same, or are they getting busy signals every time they reach out. If your phone system can't handle the call volume at the moment, it's hurting your business.
On average, businesses hear back from only 4% of buyers who experience poor customer support. It means that your business will have a high call volume but fewer sales. In the worst cases, customers end up writing bad reviews about your brand or organization on public platforms for all to see.
The best time to change your phone system is immediately when you realize that it's giving busy signals.
Depending on your budget, you can opt to change the whole system or add a few lines. However, an upgrade is the best choice as adding more lines won't hold for long. An upgrade has a return on investment by enabling more customers to reach your business.
Sign #2: The Need For More Functionalities
Typically, most businesses start low—unable to budget high for your phone system. At the start of your business, you probably only need your customers to reach you by placing a call. But as your business grows, that changes.
Your business traffic may need an auto attendant for your customers, call recording, and video conferencing for your employees.
Customer calls going unanswered will hurt your business, considering 50% of customers use phone support to contact a company. Therefore, if you have not been taking missed calls seriously, it's time you reconsider. Your every unanswered customer call is a lost customer.
If you feel that your business phone system should offer more than it does, it's the right time to upgrade. Fitting a new design with an auto-attendant or holding the caller capability may be a significant boost to your business. Certainly, such features bring about customer satisfaction.
Sign #3: You're Running Out Of Capacity
Are you using a traditional phone system, and the number of lines available is running out? If yes, this is a sign that you need to upgrade your phone system. A traditional phone system has finite phone lines, which may pose a challenge when the business grows.
Additionally, running out of ports harms the effectiveness of your customer support. Running out of capacity in your business phone system means that the open lines will have immense traffic.
As a result, your customers will have to wait for a long time on the line before accessing help from the agent. Unfortunately, your customers may not be that patient.
You can increase the phone capacity of your team by expanding your current system and adding more ports. However, if your business has the financial muscle, you can invest in modern phone system technology.
If you are having trouble deciding what's best for you, our article on how to choose the right phone system for your business can help.
Sign #4: The Need For More Business Integration
Is your customer support team taking a leave or going out of town for a trip? Or is your company engaging in a work-from-home policy during the pandemic? What are your plans on who will be answering business calls? If you don't have answers to these questions, you need to upgrade to a phone system with more integration.
The customer does not care whether your employees are going on vacation or not. They just want proper phone services when they call your business. Issuing employee's business phone numbers when they are outside business may be confusing but also unsafe. It can also turn off your customers, who may end up never contacting your company again.
On the other hand, integrating a technologically advanced phone system that offers advanced features like mobile forwarding can be beneficial. It will ensure that your business runs smoothly whether the employee is outside of the premises or not. You can also integrate your phone systems with your CRM, email, SMB protocol, and project management software.
Sign #5: Costly Truck Rolls
Any small business owner's reason for having a phone system for their company is to generate more sales. However, if the business is using too much to pay for truck rolls, it is time to consider buying a new one.
Truck rolls are situations that need a technician for service. A phone system that has continuous failure is unreliable and inefficient. It could fail at any time, including when you are about to close that business deal. If you don't lose a customer, you will encounter losses by paying technicians for maintenance visits.
You can save from the costly truck rolls by upgrading to a cloud-based phone system such as a hosted Private Branch Exchange (PBX) or Voice Over Internet Protocol (VoIP).
A cloud-based phone system eliminates the need for expensive infrastructure and maintenance because you access them via the internet. Additionally, your business remains reliable and maintains an excellent customer-business relationship.
The Final Say On A Phone System For Your SMB
As a small business owner, don't let a poor phone system tarnish the reputation of your business. Otherwise, consider a system upgrade.
Doing an upgrade immediately will save you from frequent customer disruption and unbudgeted phone system configurations. Also, it positions your business as an industry leader and boosts your annual profits.
Are you looking for ways to revamp your business with office technology? Or are you looking for a business technological consultant who can guide you through the best IT services? If your answer to the above question is yes, we can help. AIS specializes in telephone systems, secure and stable networks, printed documents, among others. Our mission is to exceed your expectations by providing unparalleled business solutions. So, let us help your business, and contact us today. We're here to give you peace of mind to help you win more business.
A true southerner from Atlanta, Georgia, Marissa has always had a strong passion for writing and storytelling. She moved out west in 2018 where she became an expert on all things business technology-related as the Content Producer at AIS. Coupled with her knowledge of SEO best practices, she's been integral in catapulting AIS to the digital forefront of the industry. In her free time, she enjoys sipping wine and hanging out with her rescue-dog, WIllow. Basically, she loves wine and dogs, but not whiny dogs.