Business Technology: Can I Use My Existing Phones With a New Digital Phone System?
July 15th, 2020 | 6 min. read
By John Taylor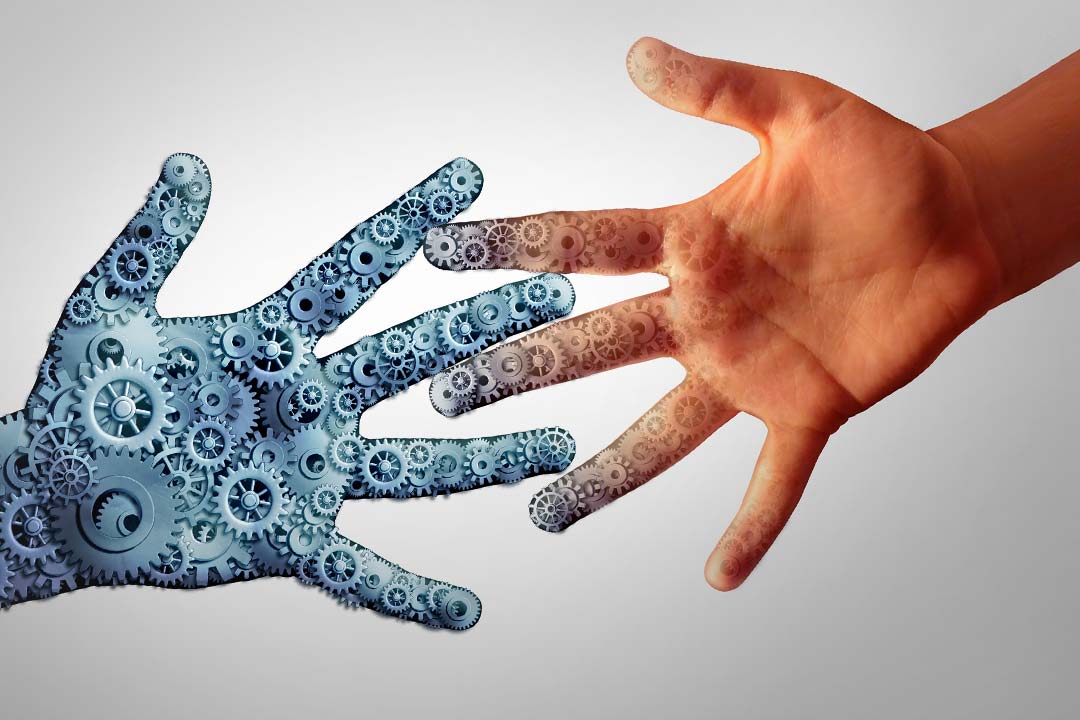 Anyone who has been in a management position knows all too well that organizational success and growth hinges on a lot more than excellent products and services.
There are many intangible aspects that play a significant role in how a company performs, such as your phone systems—especially if they are based in the cloud.
Some common types of intangible business solutions include branding, customer service, agility, and effective internal communication.
Our businesses continue to shift to more advanced technology practices. When it comes to internal communication, many wonder, "Can I use my existing phones with a new digital phone system?"
Today, markets are consumer-driven. Therefore, setting up effective internal communications strategies is necessary if you want to stay ahead of your competition.
There are many benefits of effective internal communication, and some of the most important can do the following:
Enable your team to respond to internal requests or customer demands swiftly





Boost employee morale and retention rates as there is a reliable two-way communication





Improve employee engagement which in turn increases productivity





Allow remote employees to communicate, regardless of their location





Improve the flow of information translates to more informed and capable leaders
When it comes to business telecom, a robust phone system is crucial for success and growth. Traditionally, businesses have relied on landlines for communication, which then relies on the support of local or regional phone service providers for connectivity.
Technological advancements have led to the emergence of more affordable, efficient, and dynamic ways of communicating, such as Voice over Internet Protocol (VOIP) phone systems. As a result, phone companies are slowly phasing out landlines.
In this article, you will learn more about VoIP phone systems and whether you can use them with your current phone system.
Business Telecom: What are VoIP Phone Systems?
VoIP systems convert analog voice signals into digital signals that are transmitted over the internet. When calling a non-VoIP user, the signals are then converted back to a standard analog phone signal. Compared to landlines, VoIP offers fast and flexible phone services.
Can I Use My Old Phone System With A New Digital Phone System?
If you are not tech-savvy, switching to VoIP or a digital phone system may be intimidating as you will rely on new and unfamiliar technology. However, the process is not necessarily long or expensive. And, to sweeten the deal, you can even use the hardware from your old system with VoIP.
Interesting, right? VoIP's ability to use analog phones is undoubtedly one of the most alluring features of VoIP, which can be achieved in different ways.
The first method involves using an analog telephone adapter to create a connection between the old system and your new VoIP phone system.
Most phone adapters have an RJ-11 jack slot for your analog phone (your current phone) and an RJ-45 jack slot for VoIP connection (your new phone). Additionally, you will not require extra software on your computer as phone adapters can communicate directly with VoIP.
Since there are many types of analog telephone adapters, the type of analog phone you have will determine which one is suitable for you.
Should You Switch to VoIP?
Approximately 3.7% of the workforce in the US, equating to 4.7 million people, works from home from half of the week. As organizations realize the benefits of setting up remote teams, such as increased productivity and cost savings, the number of remote workers is growing every year.
Much of this growth can be attributed to VoIP systems that facilitate communication between staff in different regions of the world. This is just one of the many benefits that modern phone systems offer organizations.
So what are some of the other reasons you should consider switching to VoIP?

1. Cost-Efficient
One of the biggest challenges, especially for small businesses (SMBs), of using traditional phone systems is the costs involved. When making a phone call with a landline, a phone line is used to connect you to the person on the other side.
With only a limited amount of lines that can be placed, making calls, especially long-distance ones, with landlines is very expensive. VoIP phone systems convert data into small packets that are delivered over the internet.
Additionally, VoIP guarantees the quality of service (QoS) as you can use your business' IP or service providers' IP connection or a combination of both.
2. Versatility
With VoIP, you don't have to wait by your desk phone to receive a call. As long as you have an internet connection, you can receive calls from anywhere or on any of your devices (such as your cell phone, laptop, or tablet.)
No matter which smart device you're using, you can answer calls and receive voicemails that can be sent and transcribed directly to your email.
If you are not able to answer calls or take the necessary action immediately, you can easily forward voicemails to your colleagues. This flexibility ensures that clients' needs and emergencies are addressed as soon as possible.
3. Potential For International Operations
Today, thanks to advancements in travel and communications technology, even startups can gain an international footprint. However, doing so successfully requires an efficient and reliable method of reaching overseas suppliers and customers. It is a role that VoIP performs perfectly.
In addition to eliminating barriers such as cost, it also gives you more control over such interactions. This is because it will provide you with greater control over when and where you receive calls.
For instance, you may program your phone system to have calls redirected to a mobile device or laptop, if the first few rings in the office are not picked up.
Also, for many companies, delays such as waiting to get a fax machine when sending documents will be a thing of the past as you can use e-fax (Internet Faxing).
4. Mobility
With traditional phone systems, each line is assigned to a particular phone number. If you want to switch locations, you'll need to reach out to your service provider to have the services for your phone number transferred to the new site. Sounds like a headache, right?
On the other hand, none of this will be necessary with VoIP. This feature can be extremely beneficial for businesses that are always on the go.
The Final Say: There's No Excuse for Not Using Modern Phone Systems
For most organizations, the need to make a complete overhaul of their phone system hardware is one of the main concerns for switching to VoIP. Fortunately, your existing equipment can be used with VoIP.
Are you ready to take a step towards faster and more reliable communication with VoIP? AIS is an IT services provider that helps organizations make the switch to VoIP phone systems. Reach out to us today to take your business to the next level with effective communication. We're here to give you peace of mind to help you win more business.
As our Senior Technology Consultant, John Taylor has been in the business technology industry for over 20 years.