Why Your Business Phones Should Be in The Cloud (PBX, Cloud vs. On-Site)
November 22nd, 2019 | 6 min. read
By John Taylor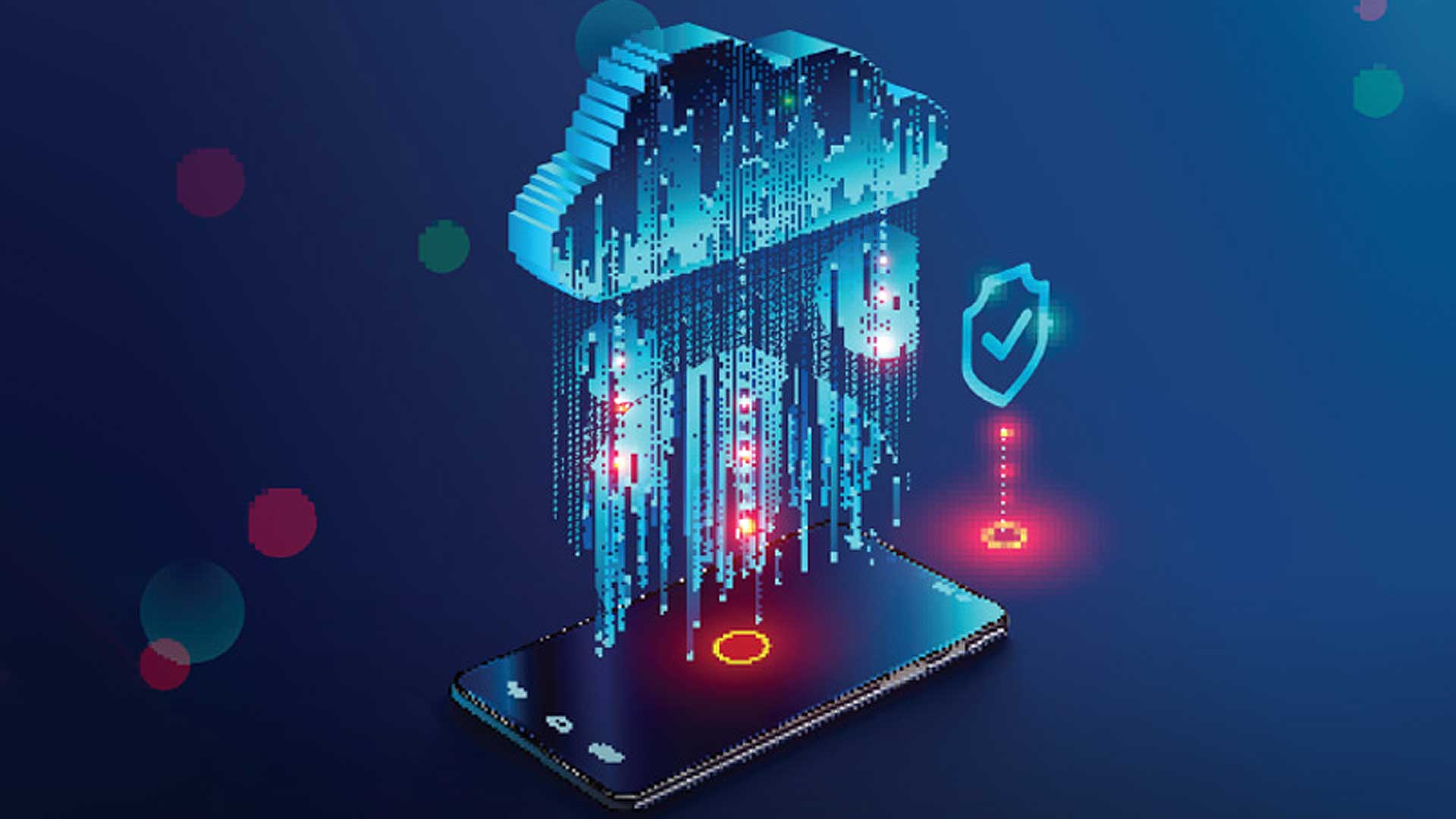 When comparing telecom services, such as cloud PBX (Private Branch Exchange, meaning a phone system that can communicate internally within your business and externally with your customers) and On-Site PBX (also referred to as "on premise," "hosted," or "on prem"), it can be tricky to understand which option is best for your business. In technology, there are always pros and cons of finding the right tools for your business, right? Cloud vs. On-site, should your PBX transition to the cloud?
But, how can you be so sure that your company and employees are getting the right technology to help them perform at their best?
Before we dive into the nitty-gritty details of a business phone system, let's first go over a phone system in terms of Voice Over Internet Protocol, (VoIP.) Have you ever heard of VoIP? If you have, you might not be sure what it is—but don't worry, many people don't or are confused about what it means.
Business VoIP is not your traditional telephone service. VoIP gives you access to advanced applications and allows you to take advantage of additional features that can potentially increase productivity. This increase in productivity allows you and your employees to focus on more pressing tasks—like taking care of your customer's needs.
Business VoIP solutions cater to evolving businesses, who utilize all forms of communication. Some of these forms of communication include:
Telephone calls
Web and video calls/conferencing
Faxes
Voicemail
Email
Think of it like this, VoIP is the digitization of the old phone systems and solutions, as well as transmitting phone data using those old telephone poles that used to, and still do, line our roads and highways. Talk about an eyesore!
Learn more about VoIP systems by reading an article we recently published, What is Business VoIP And Is It Right For You?
So what does all this mean in terms of hosting in the cloud versus on-site? And what are the pricing and costs involved in each? Stick around—we've got a lot to tell you!
Cloud PBX vs. On-Site PBX
Like we mentioned earlier, there are both advantages and disadvantages of all technology, especially when it comes to newer or more unfamiliar tools and devices. Well, the same goes for the implementation of a Private Branch Exchange (PBX) within your company.
A PBX is a private telephone network used within your organization that allows all users to communicate within the company and the outside world. This communication is done by using different channels, such as VoIP.
A PBX is a highly efficient way to communicate because it allows you to have more phones, rather than physical phone lines, as well as allowing free calls between users. Wait a minute—did we say free?!
Additionally, a PBX provides businesses standard and advanced phone system features, such as:
Transferring calls
Voicemail
Call recording
Interactive voice calls and conference calls
Remote, mobile device calling, and mobile app integration
Call queues
With a PBX, you have two options to choose from:
1.) A cloud-hosted PBX
2.) An on-site PBX
Both of these options have a few significant differences, including costs and pricing—making it necessary to learn the differences upfront so that you can make the best purchasing decision for your company, employees, and customers.
Business Satisfaction: Selecting Cloud PBX or On-Site PBX
As a disclaimer, it's important to us that you receive unbiased information, which is why we're giving you simple facts on both of these PBX systems. Our goal is to present you with the information needed to make the best choice for your business, regardless of industry standards.
So, let's start with a Cloud PBX system. Often, Cloud PBX is called Hosted PBX or hosted VoIP, but know that they are all referring to the same thing. Hosted PBX is an internet phone system when the phone company provider is responsible for housing the PBX as well as managing the technology required to administer the phone system services.
As a visual, the desk sets plug into a router, and all of the calls, signaling, and feature are handled through an IP-PBX server at your company's location.
So what's it going to cost? The provider of the cloud PBX solution charges a monthly fee, inclusive of a minutes package and potentially certain features. These costs are per-user pricing, and can really come in handy if a business has many employees and looking to save some money on their phone system technology.
The charges of a cloud PBX can also be a per-minute calling cost, so make sure to ask your phone provider company of their specific policies on additional features or requirements.
It's helpful to know the number of minutes your employees spend on the phone in any given month so that a phone provider can present you with an effective cost comparison before you make a decision. Keep in mind; any extended features might come with an additional cost.
Let's switch gears to an on-site PBX. On-site PBX (also called On-Premise PBX) is similar to a traditional phone system that resides at the location of your business. The main difference is that the IP routing is done with more current or newer technology.
The signaling is done with an IP phone to the PBX server using a Local-Area Network, (LAN.) LAN is a computer network that spans a relatively small area, such as your business.
Utilizing on-site PBX allows your calls to go through a traditional phone company as well as VoIP using SIP trunking.
Ok, I know we're getting a little technical here! For some additional guidance, learn more about SIP trunking by reading an article published by Business News Daily, What Is SIP Trunking? Do You Need It for Your Business?
The phone company provider can be the one that already provides the service to you and can configure (through a SIP trunk) the use of an Internet Service Telephone Provider, (ISTP.)
The costs of on-site PBX are much different than cloud PBX because they are not all-inclusive. The lists of features and services your business might need could get lengthy and costly. Some of the many features you might have to pay at a per-item price are:
PBX hardware
License fees
Standalone communication (such as web conferencing)
Telco
Local and long-distance toll-free lines
Multi-location
PBX parts
Outside services
Understanding the benefits and the limitations of each makes it easier to determine the best option for your business. When comparing the two, make sure to consider costs and features so that you become well-versed in the services your business needs and the services you can do without.
To learn even more about these two services, read our article, Business VoIP Benefits: Cloud-Hosted vs. On-Premise.
What's Next? Telecom Solutions for Any Business
Business phone systems can seem like a dense and complicated topic, and we don't want to overwhelm you with confusing terms and solutions. We tried to keep this article brief so that you could learn the basics of Cloud PBX and On-Site PBX as you explore different phone system providers for your business.
Keep in mind; you hold the decision-making power when it comes to your office technology. If you're unfamiliar or confused about phone system services or features, make sure to ask the provider you're considering to explain further.
Your business deserves the best technology so that you can continue on the path of growth and success.

At AIS, we're not just an office technology company. We're here to provide you with the resources, tools, and information you need to make sure your technology is supporting all of your business needs and goals. If you'd like to learn more about telecom phone systems, or any of the products and services we offer, reach out to us here. We're here to give you peace of mind to help you win more business.
As our Senior Technology Consultant, John Taylor has been in the business technology industry for over 20 years.