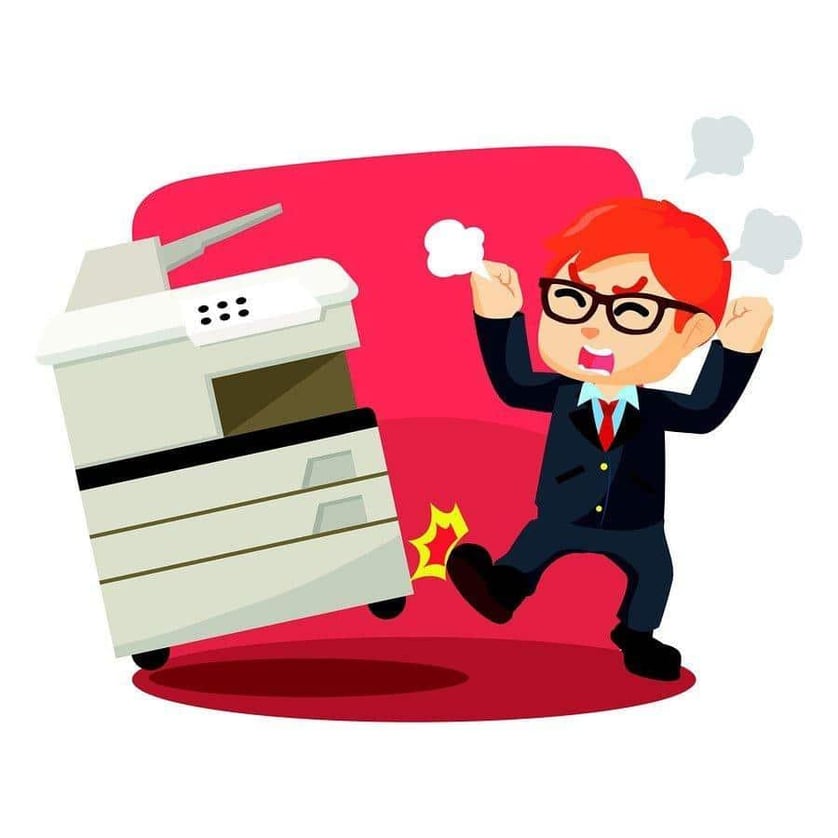 Copiers are the butt of jokes and the occasional swift kick, sharp jab at the buttons, and palm slaps of frustration when they don't work as quickly as people want them to.
And, yes, copiers DO break. And they do require repair and maintenance -- just like any other high-tech piece of equipment. That's right, high tech – digital copiers combine software and physical output in ways that extend functionality more than most businesses understand (but that's a topic for another day).
Today, I wanted to end the week on a lighter note. The videos below should have anyone who's worked in an office chuckling as you recognize yourself or a co-worker.
But first, I want to make a serious point about copier maintenance and repair – sometimes it's your fault they break.
I know, I'm breaking the cardinal rule of "the customer is always right." As those of you who run businesses know, that's almost always true – up to a point! And this isn't the first time I've pointed out that you could be the reason your copier isn't working: Copier Repair – Sometimes It's YOUR Fault (though we'll still try to fix it)

Copiers Need Regular Maintenance

Copiers and printers have lots of moving parts that wear out and need to be replaced – rollers (which move the paper around) for example.

A quick customer example, then onto the videos. One of our customers calls us in frequently to "fix the copier." For this customer, there are many users and hardly any of them understand how to use the copier. They come, make copies, and leave.
They have a paper jam problem.
We keep telling them that they need to follow basic copier hygiene, but keep falling into bad habits. They've blamed the automated document feeders, which we've replaced (and wasn't the source of the repeated paper jams). We had realized that they hadn't replaced the rollers, so we did that – the jams continue.
Basically, until they stop ignoring some basic tips to keep the copiers working (Read How to Fix and Avoid Common Copier Problems for what they – and you – should be doing) they're going to keep having paper jams because there's nothing wrong with the copiers themselves.
Help us help you! Follow the tips in the blog posts I've linked to above. Stop the copier abuse. And enjoy the videos!