Top Tips: How-To Identify The Best Office Copier for Your Business
September 16th, 2019 | 6 min. read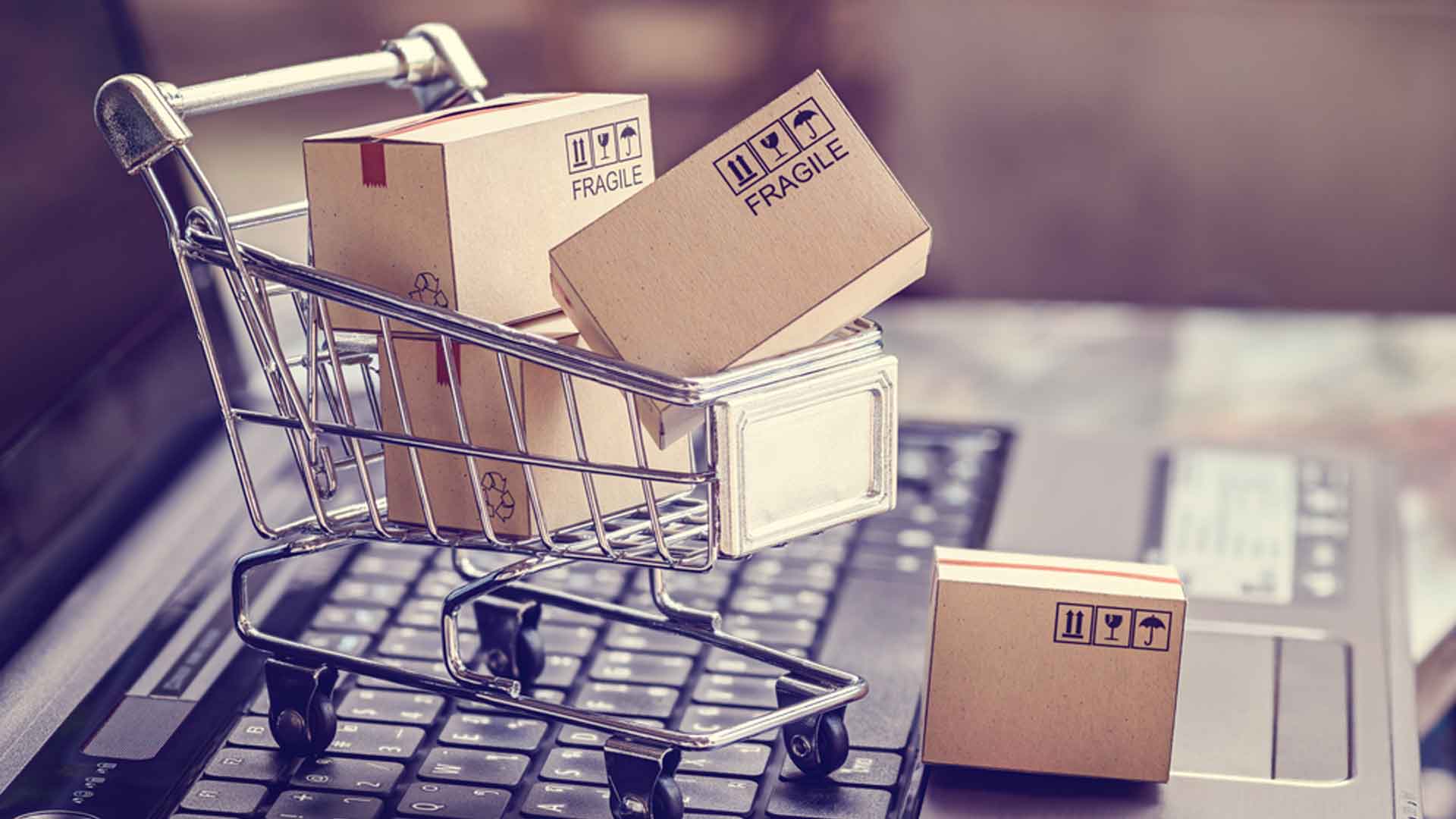 Equipping your employees with the necessary tools, such as a reliable office copier, is essential if you want them to achieve set objectives. A careful consideration of the office equipment you should acquire for your business is critical.
So how do you identify the best office copier for your business? Before investing, it's important you ensure that the devices you opt for are not only what is affordable, but also able to perform the tasks your business requires.
An office copier is part of the essentials for most offices, and when shopping for one, there are several things you should consider to identify the best.
For instance, a multifunction printer (MFP) can serve several functions, including scanning, faxing, and making copies of various documents. With all these options, not including extra features and add-ons (such as connecting your machine to employees' mobile devices), how can you identify the ideal office copier for your operations?
Take a look at some of our best tips to ensure you're finding the right copier for your business, employees, and customers.
Identify The Ideal Office Copier: Our Top Tips
Have you ever felt overwhelmed by the number of options you have nowadays when it comes to office technology solutions? It's hard to determine which copier machine is truly best for your business and if the costs associated with your purchase are necessary.
Before you make any decision on an office copier or multifunction printer, it's imperative you learn some necessary purchasing decisions of these devices. The more informed you are, the more pleased you'll be with these technology products.
Tip #1: Consider The Cost of Operation
It's always about the money, right? One easy mistake most make is only budgeting for the initial cost of acquiring a copier. However, the cost of operating this type of equipment goes beyond that.
As you budget for a multi-function printer for your company, make sure to factor in the price of supplies (such as toner cartridges) and repairs. It's also vital that you inquire about the time it takes to receive on-site help and response times from a technician who can fix the machine when a problem occurs.
Speaking of response times, learn more about what you should look for in an office copier company by reading our article, Choosing the Best Copier & Printer Service: 7 Must-Haves.
When considering operational costs, keep in mind that some copy machines allow troubleshooting software issues to fix copier malfunctions in a short amount of time. These solutions help eliminate the need for seeking services from a repair technician.
Tip #2: Analyze Your Current Office Copying Needs
It's almost impossible to make the right choice when shopping for a large or small office copier without assessing the requirements of your small business, employees, and customers.
Analyzing the workload, high volume printing, or the number of individuals who use the copier on a daily, weekly, or monthly basis gives you better chances of finding the ideal option for your office needs.
Apart from printing and copying documents, make sure to acknowledge if you need a copy machine with other features including, stapling, binding, and other finishing options. Alternatively, you might only need a copier that faxes, copies, or prints in black and white.
If you're focusing on streamlining your business operations, guaranteeing a robust network connection is imperative. Before acquiring any office technology, a functional IT structure should also be in place to support all business objectives.
On the other hand, an office copier with capture software that fully integrates with your IT infrastructure or, one that can work with your existing software, is an excellent option for those considering a copier that can scan documents. This is when research can really benefit your purchasing decision.
The capabilities of a specific copy machine will dictate whether it will meet the demands of your enterprise or not once you analyze your current needs.
Tip #3: Focus on Ease of Use
A fancy multi-function printer or copier might have all the appealing bells and whistles you think your business needs. However, it might turn out that the MFP is challenging to use and could also be a waste of company finances in terms of:
The initial investment
The physical office space the MFP occupies when not in use.
The extended learning curve you encounter when training staff on how they will use the machine
Opting for an office copier that incorporates ease of use implies that the necessary training will be minimal. If you can access online help regarding the same, it becomes an added advantage.
Business owners who use their in-house team to offer support and maintenance services should invest in a copy machine that incorporates the manufacturer's technical support. "How to" videos are also available on the control panel of some copiers, which promotes ease of use as well.
Take a look at some of our "How-To" videos on our channel on YouTube, The Copier Channel.
Tip #4: Check Reviews of Office Copier Services Companies
Industry experts, as well as previous buyers of specific copier brands, share a lot of information about office equipment online. Looking for particular places to get the best reviews? Here are a few great places to look for reviews:
Customer testimonials on the company's website
Customer reviews on review apps, such a Google My Business or Yelp
The Facebook business page of the company
The LinkedIn page of the company
It's also a great idea to ask the company themselves. Present them questions that require them to explain how their customers like the services and products they offer. Or, ask a copier services provider what they've done in the past to resolve an issue a customer was having.
Remember, you are the consumer, and you're paying for their machines and services. You deserve to know how the company performs and the reliability of their products.
Tip #5: Inquire About Technology Support Services
Accessing support services when necessary after purchasing a copier is one of the things you should prioritize as you shop around. It is quite frustrating to acquire a copy machine from a supplier that does not offer reliable support services because it will affect your operations in one way or another.
The fact that copy machines require servicing and maintenance on various occasions suggests that you should opt for a dealership that has an excellent reputation for fast response time.
Remember that strengthening your relationship with your customers is paramount and one of the ways you can achieve that is by ensuring that your service providers, including those who offer multi-function printer support services, are competent.
Tip #6: Prioritize Security Requirements
If you do not deploy the necessary security measures, your office copier remains prone to the risk of misuse and cyber security attacks, which can significantly increase the operating costs of your enterprise.
Some of the security features you should consider when searching for the ideal copier for your business include:
Pulling printing capabilities that facilitate the release of print jobs at the machine or card readers
Biometric readers
Provision for setting PIN codes
To learn even more security features, read our article, Network Security Issues: 10 Tips to Keep Your Business Secure.
Some of these security features, such as PIN codes for your copy machine, disable the misuse of the equipment. These features promote internal accountability when you need to review the report of the number of copies each department makes within a specific month.
A multifunction printer or scanner that comes with the necessary security features can also prevent unauthorized employees from using the machine—lengthening its lifespan.
Tip #7: Review Communication Capabilities
Like we said earlier, a specific copy machine may come with all the bells and whistles. However, it could also force your IT department to spend more time troubleshooting issues rather than focusing on the core objections of your business.
The right copier for your organization should support effective communication with users by displaying jobs, queues, and underlying problems across the network. Your IT personnel should also view and edit the status of jobs in the pipeline for the copy machine you opt for to deliver accordingly.
Visit our Office Copier Ultimate Resource Page for additional information on office copier costs and just about anything else copy machine-related.
An office copier requires a substantial investment, depending on the features (such as paper capacity) you opt for. At AIS, we want to make sure you're making the right choice on all of your office technology solutions. Our goal is to provide you with the tools and resources your business needs to continue on its path of growth and success. To learn more about finding the ideal office copier for your business, or any of the other products or services we offer, reach out to one of our business technology consultants, here. We're here to give you peace of mind to help you win more business.
A true southerner from Atlanta, Georgia, Marissa has always had a strong passion for writing and storytelling. She moved out west in 2018 where she became an expert on all things business technology-related as the Content Producer at AIS. Coupled with her knowledge of SEO best practices, she's been integral in catapulting AIS to the digital forefront of the industry. In her free time, she enjoys sipping wine and hanging out with her rescue-dog, WIllow. Basically, she loves wine and dogs, but not whiny dogs.