5 Best Printer Repair Service Companies in Las Vegas
November 16th, 2017 | 5 min. read
By Gary Harouff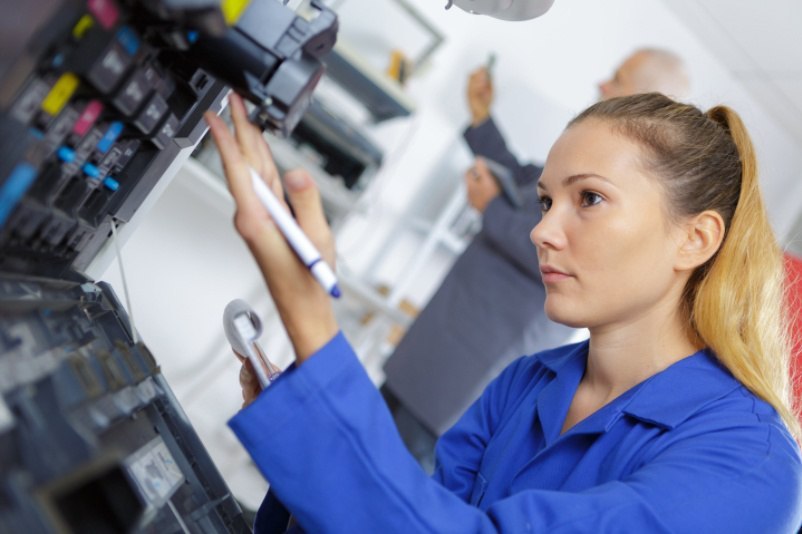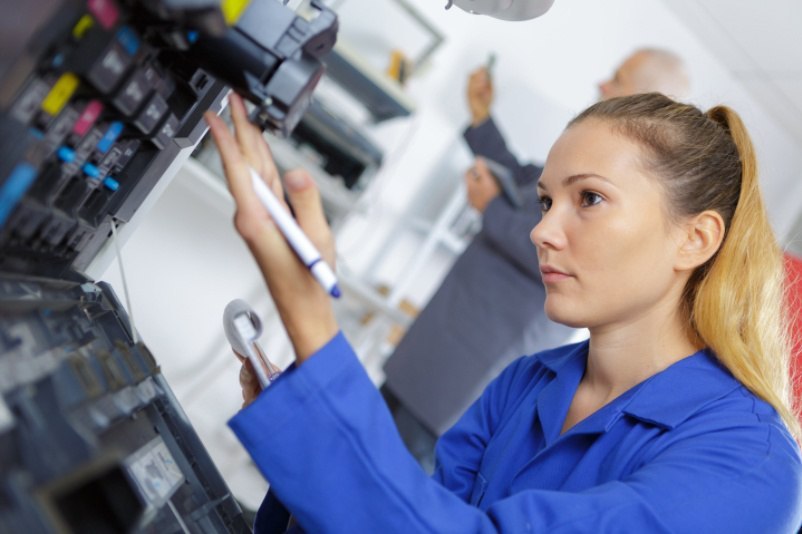 When your printer breaks, how do you find the best repair service company in Las Vegas? What do you need to know? What should you be asking in order to choose the best service business, to shorten the process and increase your chances of picking the right one?
Here at AIS, we've been supporting the Las Vegas and Southern Nevada areas for quite some time now so we've done the legwork for you. If you need a printer or copier repaired, but you're unsure of what types of repair service to go to (manufacturer, authorized dealer, etc.), see our article on Who provides the best copier or printer repair service?
And we have no problem talking about our competition. When it comes to educating our customers, we feel that our best clients are the most educated and informed.
It's no fun when one or more of your printers break, and it's usually when you or a member of your team is in the middle of a deadline. So we've compiled a list of the 5 best printer repair service companies in Las Vegas and Southern Nevada.
1. Alcan Printer Supplies and Repair:
Have been around for years. They specialize in printer repair, small copiers, and toner cartridge supplies. They also offer new and remanufactured ink cartridges. See their reviews on Yelp and Google.
2. Clear Choice Technical Services of Las Vegas:
With headquarters in Minden, Nevada, Clear Choice is a large technical service company throughout the US, and has an office in Las Vegas where they provide copier, fax, scanner, and printer repair services.
3. Discount Las Vegas Printer Repair:
This company is based in Las Vegas and specializes in laser printer repair and can also provide maintenance agreements.
4. Tangerine Office Machines:
Headquartered in Las Vegas, they provide printer repair services as well as new and refurbished copiers, laser and solid ink printers, fax machines and printer supplies. They are a Canon authorized reseller for the imageCLASS line of products.
5. Vegas Ink and Toner:
Based in Las Vegas, they offer the largest inventory of ink and toner cartridges in the valley. They also provide free pick up and delivery for printer repair services and they also offer original and compatible and remanufactured toner cartridges.
Tips for choosing the right printer repair service
So how do you choose the best printer repair service? Here are some questions to ask when doing your research:
Do they offer to perform on-site repair? This could be important so you don't have to move your device or wait to schedule a pickup time, then the travel time for them to take it to their facility and then return it.
How about a maintenance contract? You would think they are expensive, but have you ever calculated the costs for your business associated with the time of your repair or a catastrophic failure versus the cost of an annual maintenance contract to perform preventive maintenance? You would be surprised at the cost savings for your business.
Does the printer repair service have a loaner to let you use during your repair? You may have to pay a rental fee and the cost of supplies. This could save you productivity time for your business. You can also determine how large their overall business is in Las Vegas based on the amount of investment in their inventory or the number of refurbished machines they have on hand for customer use.
Do you know what type of printer you need repaired?
If not, you should. Printers today can be quite an investment. There are a number of varieties that we all use for business. In order to find the right repair service, you first need to determine which type of device you have that needs to be repaired.
Inkjet
These are mostly found in offices or cubicles and are sitting on a desk. These desktop inkjet printers are fast, normally print color and black and white, and go through inkjet toner pretty quickly. The price for this type of printer has dropped so significantly over the years that you may consider buying a new one when considering the cost of repairing it.
Laser Printer
These printers were mainly used for high volume printing of black and white, but today they can also provide quality and economical printing in color too. They come in many sizes and are considered to be the "work horse" for any office since they can handle large volume print jobs and feature a variety of different speeds.
Multi-function Printer (MFP)
Multi-function printers and/or copiers can print, fax, scan, and copy, thus the name for this type of printer. They can be either inkjet or laser technology, but most found in offices are laser printers since they can save costs at higher printing volume. When deciding on one of these devices, you will need to consider toner cost, speed (printing and scanning), and advanced options (paper size, folding, stapling, sorting, etc.). If you need a copier repaired in Las Vegas, you may want to review our article: "Best Copier Repair Service in Las Vegas".
Wide Format Printer
Most printers can print on letter sized (8-1/2" x 11") or legal sized (8-1/2" x 14") bond paper. This is great for documents, flyers, presentations, handout, etc. Wide format printers are usually inkjet, print on a roll of paper from 18" to 100" wide, and are great for banners, maps, architectural designs, etc.
3D Printer
These are quite new and only found in some offices. They are mainly used in building models or physical objects from a digital design. They use specialized materials and software and since they aren't a mainstream device, you will most likely have to go back to the manufacturer for service until there are more companies that provide repair services for these machines.
What Can You Do Next?
We've provided you 5 companies to consider if you're looking for a printer repair service in Las Vegas or Southern Nevada.
Here are some additional resources that may help you with your printer:
If the cost to repair your printer is going to be too high and you can justify buying or leasing a new printer, check out our posts on:
Oh, and once you think you've found a printer repair service, don't forget to check out their Better Business Bureau (BBB) rating. Each reputable business should have a good one. We have a great rating—and if you would like to learn more about our copier and printer repair service, contact us using the link below.
As President and founder of AIS, I am passionate about growing our business and serving our customers. I'm proud that we are considered one of the fastest-growing companies in America. We have been named by Office Dealer magazine the elite dealer of the year and most recently by ENX Magazine as an elite dealer for 2017. Our partnership with Kyocera is strong and we have been an elite dealer for them. We recently became an authorized dealer of Xerox in their Document Technology Partner Program. Before founding AIS, I was President of Toshiba Business Solutions. I enjoy staying active, both physically and professionally. Charitable endeavors include: The Elizabeth Glaser Pediatric AIDS Foundation, Safe House, Christian Children's Fund as well as other faith-based charities.