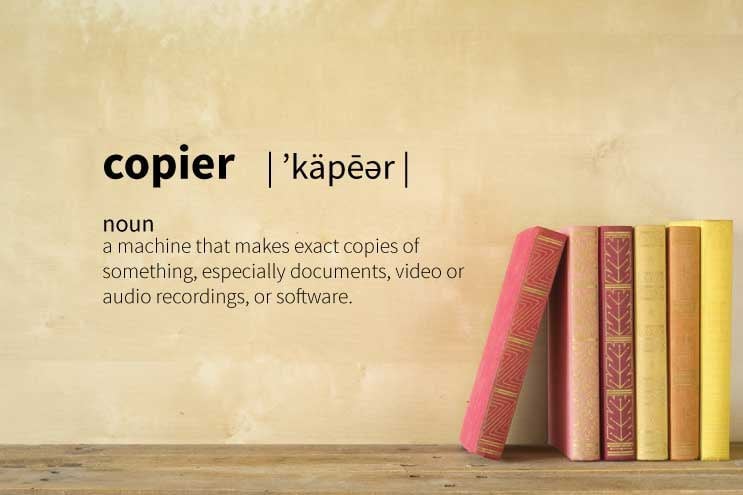 The Definition of a Copier [In Under 100 Words]
An office copier (also known as a copier, copy machine, photocopier, multi-function printer, or MFP) is electronic hardware designed to duplicate, scan, print, or fax paper. Copiers typically use laser printing technology with a drum and toner, but some devices may use ink-jet technology.
The original copier design is based on the invention of xerography and made copying and distributing documents quick, cheap, and efficient. Today, office copiers can be found in almost every business and are relied upon as the hub for printing and sending communications.