5 Best Copier Companies in San Diego
November 22nd, 2017 | 5 min. read
By Gary Harouff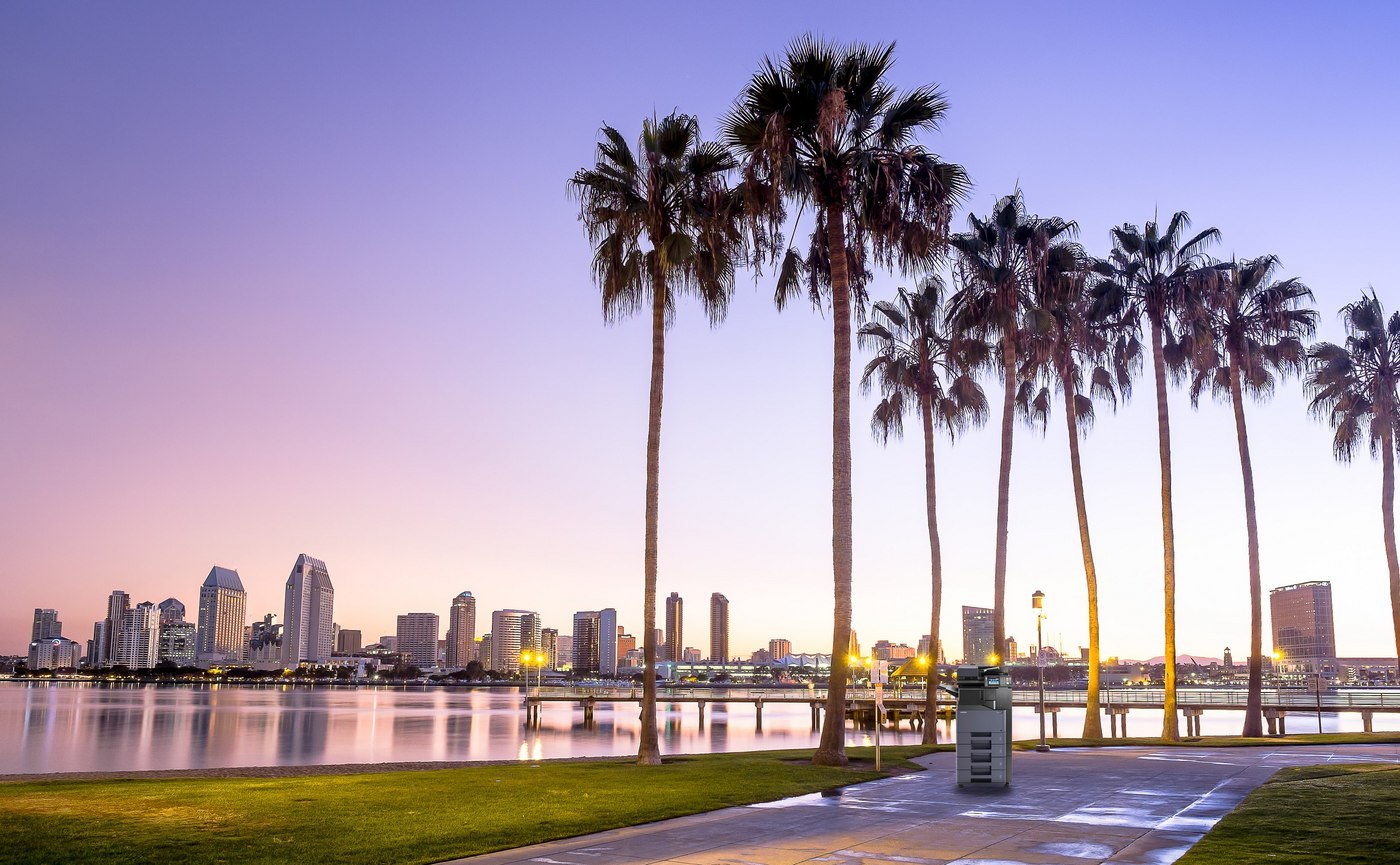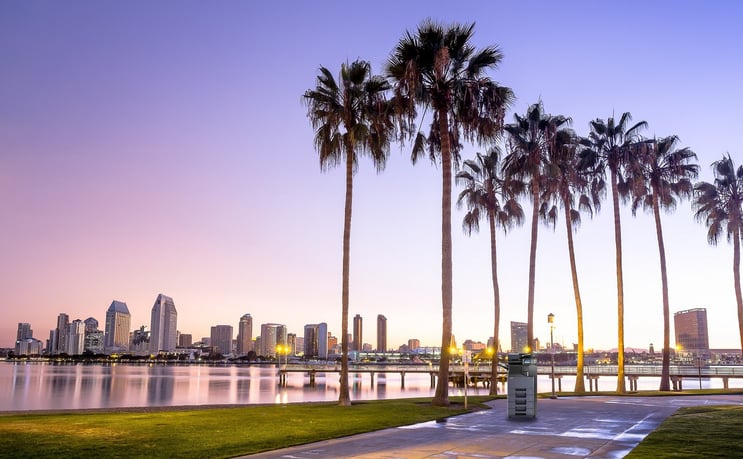 Looking for the best copier company in the city of San Diego? Well, you've come to the right place. We have been in the business for years and would like to share this information so you can choose the right company to support your business.
There's a number of companies to choose from and since this is going to be a good-sized capital purchase, you will need to weigh all of the options before locking into a 3-5 year lease or purchase the right product that you and your staff will be married to for the next several years. Not sure whether or not you want to purchase or lease, we can help you with that decision also (Purchasing vs. Leasing a Copier).
If you think about it, it's not much different than buying a car. Depending on the size of the copier or multi-function printer, they can be about the same price.
You might be wondering that since we are in the copier and printer business too, why we would ever want to share an article about our competition in San Diego. The answer is simple. If we can provide you with the necessary information to make the best buying decision that you're going to be happy with, then we've done our job. We're also pretty confident that if you want the best price and service, you will at least consider us as an option for your next purchase.
Let's take a look at the San Diego copier service providers. You have manufacturer's (Kyocera, Ricoh, Xerox, Sharp, etc.), authorized dealers, and maybe you've been getting good service from the company that sold you your last copier. Research takes time and even if you're happy with your current provider, you want to make sure they are providing you competitive pricing for your next machine. See what other copier companies are willing to do to win your business and service, right? You owe it to your business to take a little time before signing your next contract.
Of course, you can go to a manufacturer, but if you want to get a great price from a company that competes for local businesses based on the support they provide, you should try an authorized dealer. They can provide:
Competitive pricing: They usually work with lower overhead and flexible profit margins. So it's a smart alternative to consider when comparing them to any other copier business.
High level of support: They're local and they value your business, so when you are needing repair, maintenance, or supplies they are going to jump to keep you as a happy customer. If they are doing it right, they should be treating every customer like their only customer.
Additional products and services: Copier manufacturers are focused on selling their equipment. Authorized dealers are constantly looking for other areas to support their customers so they may bundle other office technology products and services like document management, phone systems, content management (compliance and security), and managed network services (MNS).
Trusted Copier Companies in San Diego
So where do you start?
We've made it very simple for you by compiling a list of the 5 best copier companies in San Diego so you don't have to look very hard. They include:
ACC Business Machines
Has 3 offices in the San Diego County: Vista, San Diego, and Chula Vista. They specialize in offering Konica Minolta and Canon copier machines and offer toner and supplies for most products.
Advanced Copier Services / Progressive Copier Systems, Inc. (PCSI)
Providing copiers and repair services to the San Diego market since 1986. They are an authorized dealer of Konica Minolta copier products and offer both new and used machines to their customers.
Business Complete Solutions
Has been serving San Diego County and other parts of Southern California for over 10 years. They represent Toshiba, Konica Minolta, OKI, and HP copiers and printers. They also provide a variety of added IT services.
South Coast Copy Systems
Has been in business for over 20 years and is an authorized dealer for both Canon and HP copier and printing products. They offer both new and used products, service, supplies, and a full range of IT support.
Velocity Imaging Products
Velocity has been in business since 1974. As an authorized dealer of Sharp and HP copier and printing technology platforms, they offer new and refurbished products, supplies, repair services, and remote diagnostics support.
How to determine which is the best copier company?
Here's a list of questions you can ask each company so you have a better understanding of how they will be able to support your business and help you choose the right one.
How long have they been in business?
What is their Better Business Bureau Rating?
How many customers do they have?
How many copiers or printers have they installed?
How many support personnel do they have on staff?
Is their support staff educated and tested on their knowledge on a regular basis?
How much inventory does the company carry in spare parts?
What is their average support response time?
Have their response times increased or decreased over time?
What other additional products and services does the copier company offer?
Note: It's important to ask questions about the experience of their technical support staff. Every copier will need maintenance, whether preventive, routine, or when there's a more serious issue. The best copier company will plan for and monitor metrics on their ability to react to their customer's needs. It's in their best interest to minimize their customer's wait and down times.
I hope you found this list useful. It's important to know not only who the best copier companies are, but also how to identify the right one for your business.
Here are some additional articles that may help you when looking for your next copier or multifunction printer.
Who provides the best copier or printer repair service?
The secret to the most reliable copiers.
How to keep your office copier in good working order?
How can you receive hassle-free copier maintenance?
At AIS we are always here to help, so feel free to call our toll free number at the top of the page and we will be happy to answer any questions you may have. Once you've found the best copier company in San Diego, make sure you contact us. We would love to show you why we continually strive to be the best.
As President and founder of AIS, I am passionate about growing our business and serving our customers. I'm proud that we are considered one of the fastest-growing companies in America. We have been named by Office Dealer magazine the elite dealer of the year and most recently by ENX Magazine as an elite dealer for 2017. Our partnership with Kyocera is strong and we have been an elite dealer for them. We recently became an authorized dealer of Xerox in their Document Technology Partner Program. Before founding AIS, I was President of Toshiba Business Solutions. I enjoy staying active, both physically and professionally. Charitable endeavors include: The Elizabeth Glaser Pediatric AIDS Foundation, Safe House, Christian Children's Fund as well as other faith-based charities.