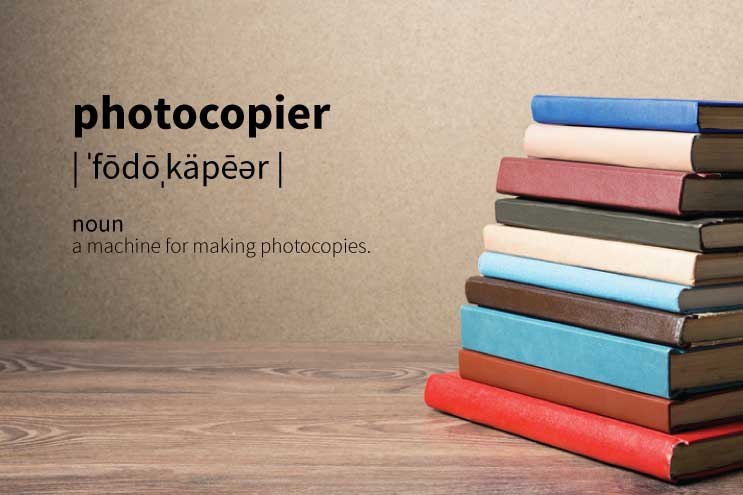 A photocopier, also known as a copier, office copier, copy machine, and multi-function printer (MFP), is a piece of office equipment that duplicates, scans, prints, faxes and makes paper copies of documents.
It is an early describing the original business machine that uses a technology called xerography.
In plain terms, a photocopier creates an electrostatic charge on a drum (light-sensitive photoreceptor), transfers toner (primary colors or black), then fuses it to the paper, using heat, pressure, or both.
Photocopiers can be found in most businesses to manage paper flow, or to create and distribute electronic documents.