Should I Lease My Next Copy Machine For My Business?
February 20th, 2018 | 7 min. read
By Gary Harouff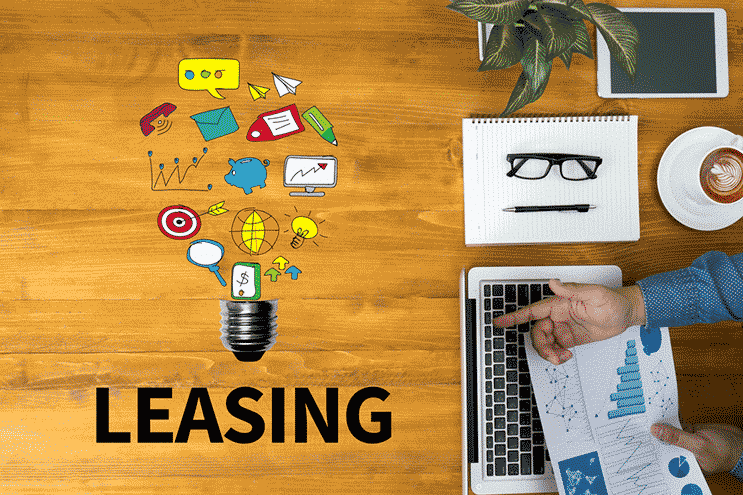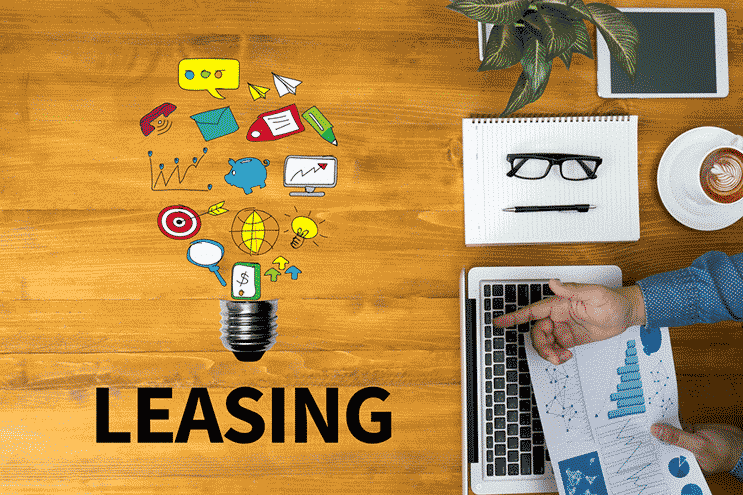 One of the most frequent questions we get asked is, "should I purchase or lease the copy machine?"
You may have read some of our other posts, What's a Copy Machine Cost? Options to Consider Before You Buy, and noticed we often compare how a decision for buying a new copy machine is very similar to that of purchasing a new car.
The process, the characteristics of the purchase, and the details for buying a new car and a new copy machine are very similar. Both a copy machine and a car can be test driven and seen in a showroom. They are both a significant investment—and are built to last. You make a buying decision based on a plan for using both for years ahead, not just the immediate future. And both (cars and copy machines) need to be serviced and maintained.
This can be a major decision for your business. For instance, let's say you decide to purchase a copy machine. You use business capital you've set aside for important purchases. Then, in the next few years, you discover a great business opportunity and cannot take advantage of it because you don't have the extra capital (cash) you need. If you had only leased your copy machine, you would have plenty of cash on hand in your business to take advantage of this.
Years ago, the ratio of businesses leasing vs. buying copy machines was about half and half. Half of all businesses leased their copy machine and the other half purchased these devices for their office. Back then, a copy machine only made copies.
Today, they print, copy, scan, fax, fold, sort, staple, send, and much more. They have become an integral part of managing the paper flow and electronic files of a business, and the foundation of an overall document management strategy. That's why they are referred to as multi-function copy machines or multi-function printers (MFPs). If you plan to move toward a paperless office in the future, you're going to need a copy machine or an MFP.
Over 90% of our clients lease their copy machines. Why? Let's look at the differences between a purchase and a lease for a copy machine.
Why lease a copy machine for my business?
There are some obvious and not so obvious reasons why you should lease a copy machine for your business.
100% financing of your copy machine into one low monthly payment.
Leasing can offer your business the flexibility of meeting your cash flow needs while wrapping all the other costs like set-up, installation, and sometimes even service contracts.
Leasing offers you the productivity of the equipment/technology you require while meeting cash flow needs. Costs such as installation, freight, or equipment setup and service contracts can be included in the monthly payment. These are referred to as "soft costs."
Don't let your budget dictate your purchase.
When you lease a copy machine, you don't have to choose whether to purchase yesterday's technology or a reconditioned model as a matter of cost to fit your budget. It's much easier to buy today's equipment and take advantage of the latest technology since you are wrapping this into a longer-term payment program.
Taking advantage of the economy and betting against inflation.
When you enter a lease, you sign up to a fixed rate. This means the rate won't change for the lifetime of the lease agreement. Even if lease and loan rates rise in the future, you will still pay the same rate you originally agreed to at the signing of your lease.
Cash flow and credit lines.
A lease is a proven financing option to conserve your business' capital when purchasing office equipment or technology. This allows you to place funds in other important areas of your business like labor, inventory, and marketing.
An option to buy
Many times, the "buyout," or purchase price of your copy machine, is only $1 at the end of your lease and you own the equipment. And the way these machines are built today and your business usage, you may want to keep your current copy machine or printer, using it as a backup or somewhere else in your business, while you upgrade to the latest device.
Better than a conventional loan
Another type of financing that some businesses look at when purchasing a copy machine or MFP is a conventional loan from their financial institution or bank. A lease is more attractive since there's no down payment, it won't tie up your other credit, and most of the time it has a lower monthly payment. Be careful, conventional loans can have a variable interest rate (not a fixed rate) so this can also affect your financing decision.
Upgrades are easier
When you enter into a lease for office equipment like a copy machine, you can easily add to your copy machine lease by upgrading your equipment and building it into the term or keeping the same payment amount of your lease.
Why would I consider purchasing a copy machine for my business?
If you have the capital (money in your bank account), then the purchase of a copy machine may be the best route for you to go. The main benefit for purchasing a copy machine for your business is not having to pay the finance fees or interest charges. This allows you to keep your business running with little or no debt.
Another important factor is that you don't have to return or purchase anything as it is with many lease programs. Many business owners tend to take better care of a product they purchase than if they lease it. That's just what they do.
Here are some things to consider before deciding whether or not to purchase or lease your copy machine.
Who's the leasing company? There are many companies to choose from, and if you're purchasing from an authorized dealer, they will typically put you in the best program to suit your needs. It doesn't hurt to ask who the leasing company is, how long they've been in business and how long your dealer has been doing business with them.
What's the term of the lease? There are a variety of options from the length (month and years). Typically, they are between 3-5 years, and the term can have a direct effect on the interest rate and your monthly payment. And if you want to see the effect on your monthly payment, ask for a few options.
Save extra cash flow by extending the lease a few months? Did you know you can dramatically reduce your monthly payment by adding a few months to your lease? For example, if your offer is for a 3-year lease (36 months), and cash flow is important to your business, ask your dealer to configure the same copy machine for a 39-month lease. You'll be surprised at how 3 months can make a difference.
What's the buy-out at the end of the term of the lease? Will there be a fee at the end of the lease? Will you own the device once you've paid off the lease? These are good questions to ask before entering into any leasing program, so you aren't surprised at the end of your agreement. Three or 5 years from now you may not remember what was originally discussed.
Are there any other "special conditions" like upgrading before the term is over? What happens if you've nearly completed a 5-year lease, your business is growing and you need to scale up to a device that can support your new business needs. Do you have to buy out your old lease before entering into a new lease on the new copy machine? Find out from your dealer what types of options they can offer you to win your business.
The decision to purchase or lease a copy machine for your business is an important decision and you should understand the differences between each alternative and how each will affect your business—now and in the future. The right decision will need to meet your financial and business objectives while being an integral part of your business plan. Do you remember the effect on your family and budget when you decided to purchase or lease your last vehicle?
At AIS, we want to provide our customers with accurate up-to-date information and all the options to make the most informed buying decisions for office technology purchases.
Here's a quick action plan:
Decide what type of multi-function copy machine or printer you need.
Do your homework and find out who the best copy machine companies are in your area and what type of support they provide.—The Best Copy machine Companies!
Get a bid from multiple companies in order to get the best price. Just make sure you are comparing apples to apples (keep the playing field level and match feature sets).
Look at all the financing options like we've described above to make the best decision that matches your business goals.
If you want to learn more about how to be a more informed buyer for copy machines, printers, phone systems, or outsourced IT services, subscribe to our blog by adding your email in the right margin, view our social media links at the top of our page, visit our YouTube channel here, or call us and we will be happy to have one of our subject matter experts contact you and discuss all your options.
Need some help or have more questions? Contact one of our business technology consultants today to start a conversation. We want to hear about your business needs and then show you how office technology can provide you peace of mind and help you win more business.
As President and founder of AIS, I am passionate about growing our business and serving our customers. I'm proud that we are considered one of the fastest-growing companies in America. We have been named by Office Dealer magazine the elite dealer of the year and most recently by ENX Magazine as an elite dealer for 2017. Our partnership with Kyocera is strong and we have been an elite dealer for them. We recently became an authorized dealer of Xerox in their Document Technology Partner Program. Before founding AIS, I was President of Toshiba Business Solutions. I enjoy staying active, both physically and professionally. Charitable endeavors include: The Elizabeth Glaser Pediatric AIDS Foundation, Safe House, Christian Children's Fund as well as other faith-based charities.