Marketing As A Service (MaaS) vs. A Marketing Agency
March 31st, 2022 | 4 min. read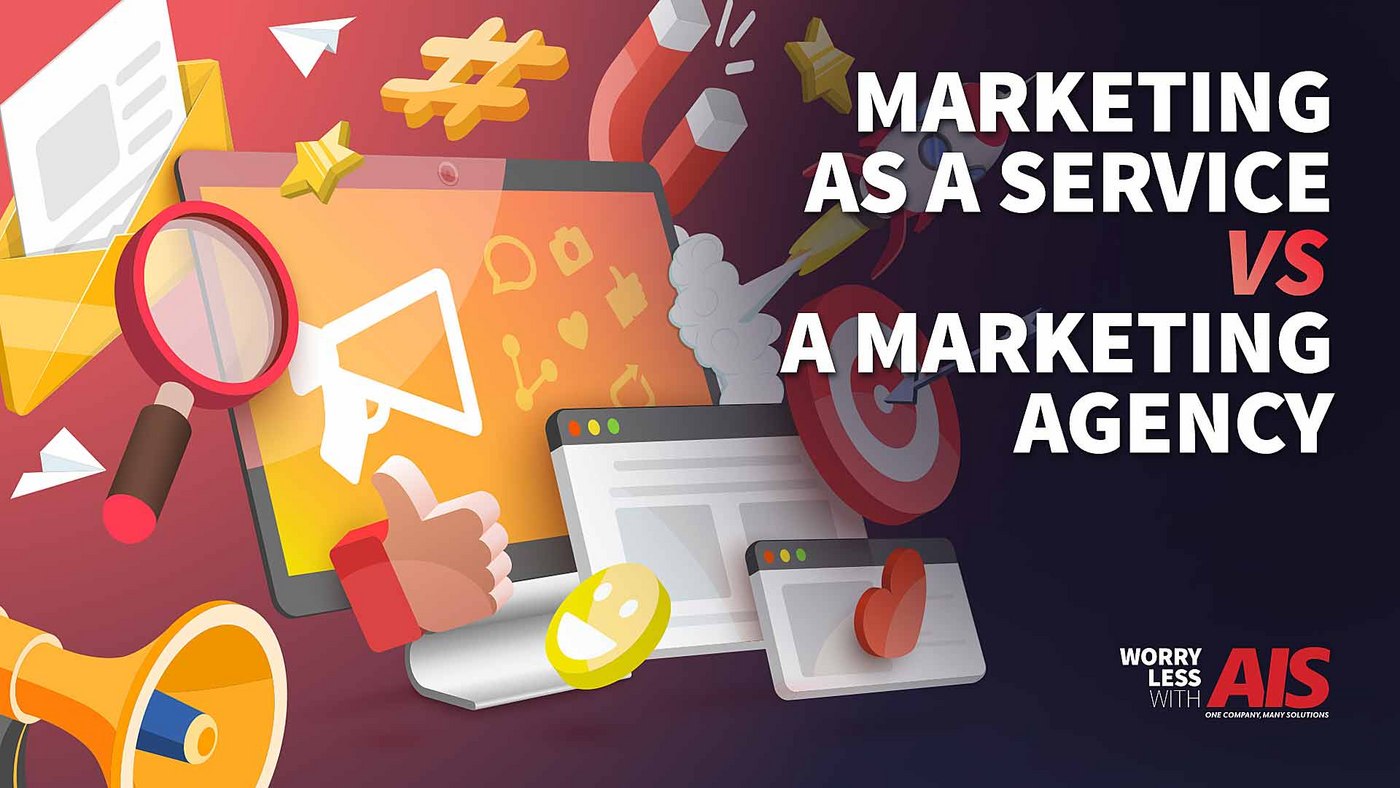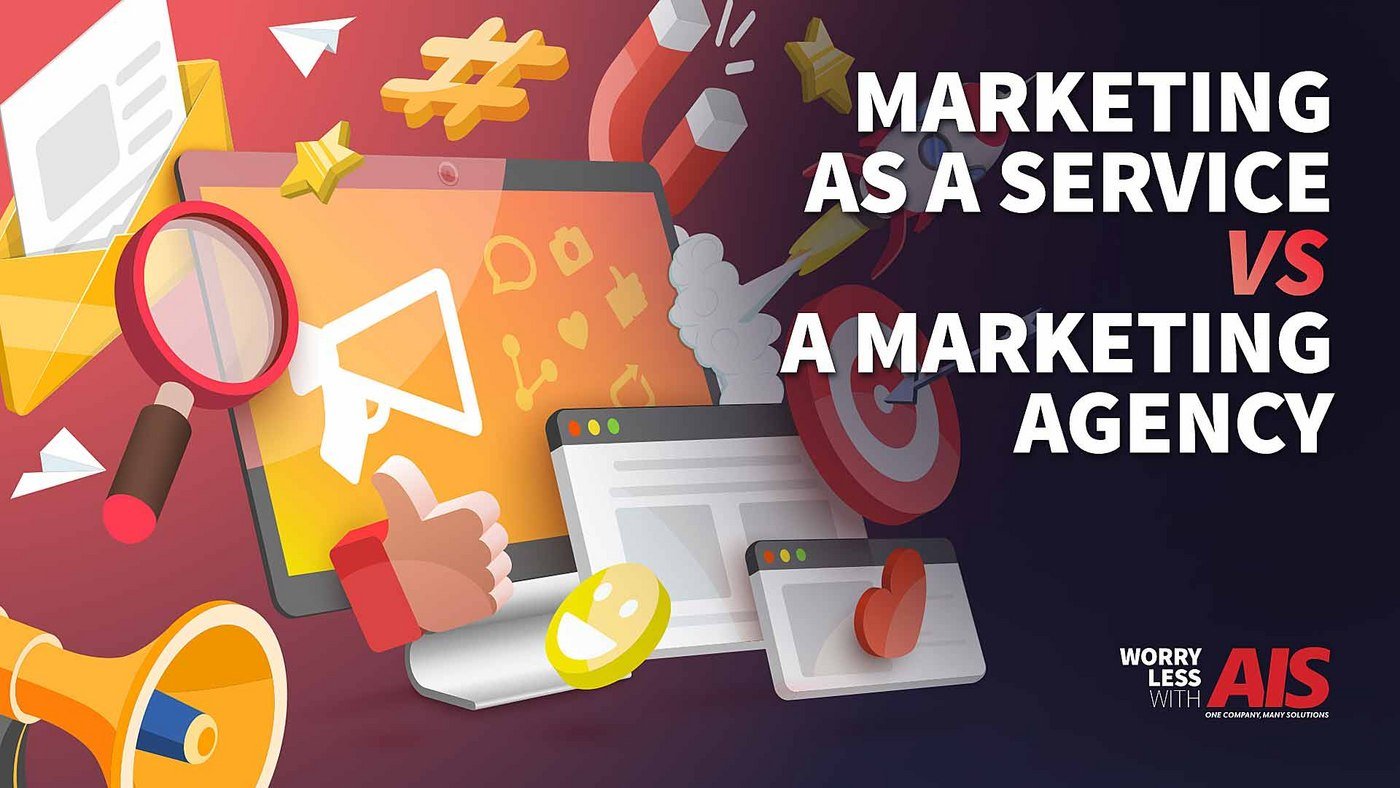 Read Time: 4.5 mins.
Chances are that you are struggling to meet the results of your current marketing approach. What's more, it's probable that you are considering a marketing agency versus signing a contract for Marketing As a Service (MaaS).

Marketing As a Service (MaaS) allows small and medium-sized businesses (SMBs) to keep up with changing market needs without relying on an in-house marketing professional. By doing so, the in-house personnel is essentially focused on the company's fundamental and daily business needs.

This approach is quite instrumental for businesses making a new entry to the market or introducing a new product to the said market. What's more, this service comes in handy for companies trying out new technologies or channels or wanting to extend outside the onboard employees' current skill set or experience.

On the other hand, businesses have the option of the traditional marketing agency instead of MaaS.

This article highlights MaaS as the go-to in today's business ecosystem providing an adequate description for both MaaS and marketing agencies and ultimately establishing MaaS as the marketing model that will establish today's businesses amid stiff competition.
How Marketing As a Service (MaaS) Works
With MaaS, your business hires an outside marketing company (or technology company that offers MaaS) to take over the marketing needs. The business maintains control over the project, but it does not have authority over all the details and execution of the marketing plan it has in place.

As an external resource, the business offering MaaS develops content marketing strategies and executes the campaign over multiple media platforms—including both digital and print.

As a tailored solution, MaaS is expected to deliver on-demand, value-based marketing services that are expected to contribute to strategic development within any organization. The bottom line, MaaS has tailored market needs to any organization.

MaaS marketing essentially produces the framework for the campaign and then makes each one as unique as it could possibly be. MaaS plugs in all the individual needs and information needed for a particular company. The consequence is the ability to engage multiple skill sets for a quicker turnaround time.

Companies that offer MaaS offer their clients include some of the following services:

- Website design and design of marketing campaigns

- Creation of landing, web, and home pages

- Lead generation

- Customized strategies for both organic and local SEO (Search Engine Optimization)

- Analytics integration

- Public relation

- Social media marketing/consultancy

- ROI tracking
Additional Reasons To Consider MaaS
Our current marketing trends indicate that MaaS will, without a doubt, become a must-have within the B2B marketing landscape in the years to come.

As a unique modern-day solution, Maas offers:

- Delivery of high-impact marketing at a lower cost

- Focus on data-driven strategies and decision-making

- Leveraging new marketing technologies

- Adherence to the latest marketing requirement

- Adaption of the latest marketing practices

- A long-term solution for continuous growth
How MaaS Stands Apart from A Marketing Agency
Given that you are now familiar with MaaS and the proper operations, it is only fitting that we highlight how it differs from a digital marketing agency. Specifically, it is essential to differentiate the operating models between an in-house team provided by a marketing agency and a marketing agency.

The first difference between MaaS and a marketing agency is cost. With MaaS, the cost is low and manageable as you only end up paying for the services that you need.

With the marketing agency, the fees are relatively high as the per marketing function is included within the price breakdown. Specifically, we see the costs of a social media campaign and web development and marketing automation included in the marketing agency's cost breakdown.

The skillset range is the second difference between the marketing agency and MaaS. Your business gets access to industry experts from different marketing functions with the latter. With the marketing agency, you end up with a team that, for intents and purposes, has limited marketing services.

Let's consider a situation in which you chose a marketing agency. In that case, you work with the experts best equipped for what the marketing agency offers. Basically, with the marketing agency, you only end up with well-versed experts in the particular scope that your marketing agency has created a niche for itself.

The other difference between marketing agencies and MaaS is the marketing strategies employed. With MaaS, you end up with quick, often on-demand services. The entity will already have experts to handle your marketing needs.

With the marketing agency, much as you have fast execution of strategies, the experts on board are more focused on the particular marketing functions you have in place to address specific issues.

An additional difference between a marketing agency and MaaS has to do with the access to marketing technologies. With MaaS, your business likely has immediate access to the MaaS's partner's tech stack that will most likely accelerate your enterprise's digital transformation. Granted, you might still get direct access to said marketing technologies with the marketing agency. Still, in retrospect, this access is limited in that you only have access to the agency's resource pool.

Adaptability to market needs and trends is another critical difference between MaaS and marketing agencies. With Maas, your business benefits from good adaptability that is in tune with trends. Basically, as an entity, you get to leverage the agility of the team members made available to you through MaaS.

With the agency, you are limited, seeing as the retainer is fixed based on the scope of work. The contract is binding such that it is basically impossible since the contract makes it quite difficult to shift resources based on current needs.
Leveraging Marketing as a Service vs. A Marketing Agency
Overall, while traditional marketing offers a form of promotion, especially with the offline audience, your business is more likely to benefit from MaaS. This digital marketing channel generates substantial revenue.

It would seem MaaS essentially eclipses traditional marketing, thus offering opportunities to your business that would have otherwise remained unexploited with the conventional marketing approach.

AIS is predominantly an office technology company invested in providing office copiers and printers, managed IT services, and cloud systems. As of recently, we have branched out to include MaaS. Done right, MaaS has the potential of growing your organic traffic, thus essentially increasing your revenue. Get in touch with us today and let our experts take you through the migration from traditional marketing to MaaS.
A true southerner from Atlanta, Georgia, Marissa has always had a strong passion for writing and storytelling. She moved out west in 2018 where she became an expert on all things business technology-related as the Content Producer at AIS. Coupled with her knowledge of SEO best practices, she's been integral in catapulting AIS to the digital forefront of the industry. In her free time, she enjoys sipping wine and hanging out with her rescue-dog, WIllow. Basically, she loves wine and dogs, but not whiny dogs.