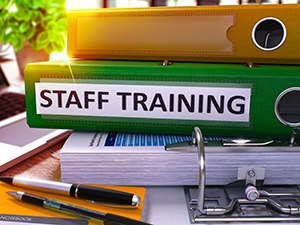 Practice makes perfect, right? The more you do something, the better you are at it. The popular shorthand version of this is from Malcolm Gladwell's book Outliers.
In Outliers, Gladwell points out that 10,000 hours of practice seems to be the threshold to mastery of a skill. That practice needs to be matched by skill and even innate talent – I was never going to be an NBA player no matter how much I practiced! The examples Gladwell used included The Beatles and their ability to hone their stagecraft by playing German strip clubs; Bill Gates and his access to programming opportunities before others had a chance; and others.
Even if you aren't the Fab Four or creating one of the largest software companies in the world, the basic idea remains – practice a lot and you'll get better.
This is certainly true for copier service technicians.


Training and Knowledge Matter
Have you ever looked under the hood of your car, immediately gotten confused, and called the mechanic to save yourself time and aggravation?
Digital copiers are similar. The larger models have thousands of parts (and can cost more than a car). Not only do they have mechanical parts; there's also embedded software and hardware that needs to work correctly.
Staring inside the inner workings of a digital copier is as confusing as staring under the hood of your car if you haven't been trained to understand what you're looking at.
Let's go back to the 10,000 hours to become an expert idea. Let's say for the sake of argument a service tech works 50 forty-hour weeks in a year. That's 2,000 hours of work. Let's subtract time for driving to customers and the warehouse, coffee breaks, lunch, chit-chat, and other ways time is spent at work. Let's say that's 1,500 hours actively working on copier repair. It's right around seven years that the service tech approaches mastery.
Does your in-house IT team have that level of expertise when it comes to troubleshooting copiers?
We do.
With 30 factory-trained service technicians who have nearly 60 factory certifications each, we focus on regular service tech training so that they know exactly what's "under the hood" when they crack open your copier to repair.
And different manufacturers have different parts and different "tricks."
All of this knowledge, expertise, and training means our customers receive better copier repair and maintenance service.
Expertise Equals Uptime
What's this mean to you? Expertise equals uptime and uptime equals better productivity for you. Your equipment is repaired faster and more often on the first call. Our first-call resolution across our service area in Las Vegas, Palm Desert, O.C., San Diego, Los Angeles, and Riverside is better than the industry average.
We invest in training because it makes a difference for our customers
Let us make a difference for you.
Visit our Office Copy Machine Ultimate Resource Page for additional info on service & repair, and just about anything else copy machine related.