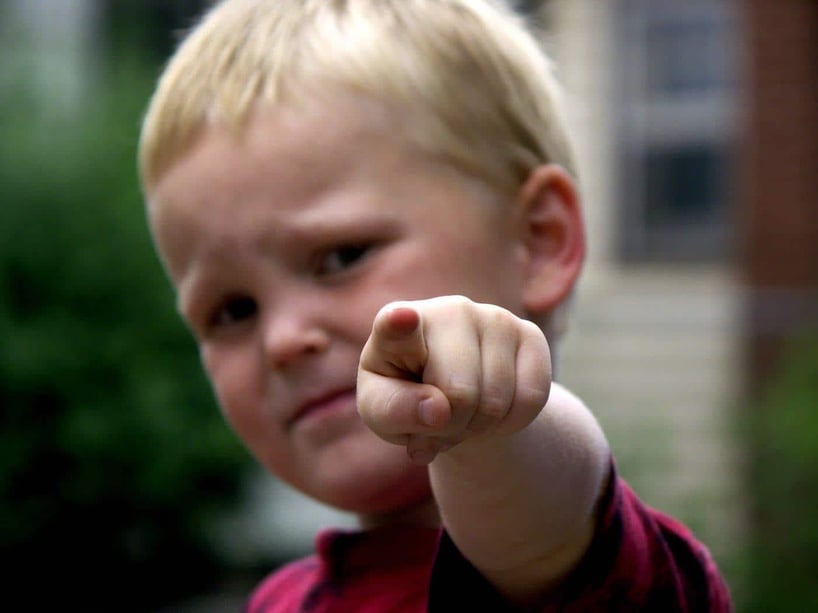 I've been in this industry for a . . . let's just say while.
I've built my business on customer service – and we pride ourselves on doing right by our customers.
And we have a record of customer loyalty that I'm proud of.
So the following may come as a little bit of a shock:
When your copier or printer breaks or just won't work, sometimes it really is your fault.
Yes. Really.
Office equipment today is complicated. There are hundreds to thousands of parts. Copiers are essentially workstations with hard drives, a touch screen interface, and onboard software. Between the gremlins that gravitate to the hardware parts and we've all experienced Murphy's Law relative to software by now; it's no wonder that the equipment breaks down at times.
But there's a difference between normal wear and tear and refusing to take basic steps to keep machines working. And while our managed print services and maintenance contracts don't strictly limit the number of visits our service technicians will make to you to take care of copier repair; we will eventually bill you for fixes we have to make because your employees keep doing odd things to the copier.
So, let's set a few expectations about copiers today.
Paper Jams Happen
As copiers have improved over the years, they've become victims of their own success. Many of our customers seem to expect that jams should never happen at all – regardless of how many torn documents or staples they send through the machine. Inside of the copier is an array of rollers and gears that move paper through the machine – if you leave a stapler (or paper clip or tape or a sticky note) on a document and then try to scan or copy that document, there's a good chance something bad will happen.
Practice common sense paper handling:
Watch out for tears and dog-eared pages
Remove staples, paperclips, binder clips, etc.
Remove Post-It notes
Try to "batch" similar sized documents together for bulk scanning or copying (Dedicated scanners can often handle multiple document sizes and paper types in a single batch – stack – of documents. Copiers, not so much.)
Networking Issues
Check your network connection when you can't send a print job to the copier! Many times, the machine is working just fine, but your internal network is the issue – and our copier service technicians aren't responsible for that (though they often do stay and troubleshoot).
However, we have had some customers call with this issue so many times that we've had to say that the next time will be billable. Let's not get to that point in our relationship, check your network.
The bonus is that if it is a network connectivity issue, you'll be back to being productive faster than if you called us, we come out, tell you we can't help with that, and THEN you have to talk to your IT folks.
Copiers and Printers Aren't Created Equal
Color copier quality is fantastic these days and functionality is better than ever. However, most copiers aren't capable of production-quality printing. One of our customers was angry that they couldn't print a poster from their copier. Had we known that was their goal in the beginning, we could have steered them in a different direction. If you want to produce large posters that are colorful and on nice paper stock; you're going to need a different machine than a copier (possibly a wide-format printer) or it could be more cost-effective to outsource those specific printing needs.
This is why it's crucial that you tell us what documents you really need to produce (four color, full bleed, posters, booklets, packets, different paper stocks, etc.). We're good, but we're not mind readers.
We'll Still Help!
Even when you aren't right, our goal is still to help you make it right by doing it ourselves or helping you find the right answer.
Just remember:
All copiers aren't created equal – tell us what you really need to do as a business so we can guide you to the right office equipment.
Be nice to your copiers – practice good paper hygiene and don't spill drinks or food on them.
It's not always the equipment's fault – check that your network is working before cursing your copier.
I'll leave you with a pointer to a post I just updated that will help you troubleshoot a few common copier problems; How to Fix and Avoid Common Copier Problems.
And remember that copiers and printers need regular maintenance, like any piece of equipment. If you don't want to do that yourself, consider contacting us about a maintenance or managed print services contract.
Visit our Office Copy Machine Ultimate Resource Page for additional info on service & repair, and just about anything else copy machine related.