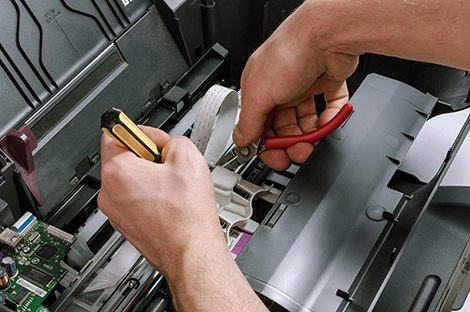 Choosing the right printer repair company will help you get quality services and save money.
What to Look for when Hiring a Printer Repair Professional
If you own a printer or have a company that has a printer, you have probably considered hiring a printer repair professional. Like any other types of machines, printers can break down and develop mechanical problems. Although you or your staff may be qualified to operate a printer perfectly, random problems such as paper jams and other problems may necessitate the need for hiring a professional to solve the problems. However, many people do not know what to look for when hiring a printer service professional.
Response Time
This is one of the most important considerations when hiring a printer repair professional. Many businesses cannot afford to have their printers down for multiple days while waiting for the printer repair professional to show up. The best printer repair professionals offer same-day or next-day service. In addition, competent printer repair professionals usually carry parts with them. It is important to consider the response time of the printer repair professional you are considering to avoid delays and ensure you get same-day service. Although some repairs may take days to solve, your printer repair professional should provide same day service for common problems.
Expertise
Although many printer repair professionals can repair basic printer types, not all professionals can repair specialty printers. If you own a QR code printer or a large format printer, consider hiring a professional who has the skills and knowledge to handle problems with specialized printers. Printer specifications vary significantly and require different repair techniques. If your company has a wide range of printers, consider hiring a printer repair professional with experience dealing with a wide range of printer models.
Warranties
When choosing from a multitude of companies offering printer repairs in Riverside, select the company that stands out from the rest. One of the things that can set a printer repair company apart from the rest is its warranty offerings. Printer repair companies offer different warranty offerings that can serve as a good measure of the companies' confidence in their team and services. It will help you save substantial amounts of money on return visits to fix the same problem.
Visit our Office Copy Machine Ultimate Resource Page for additional info on service & repair, and just about anything else copy machine related.