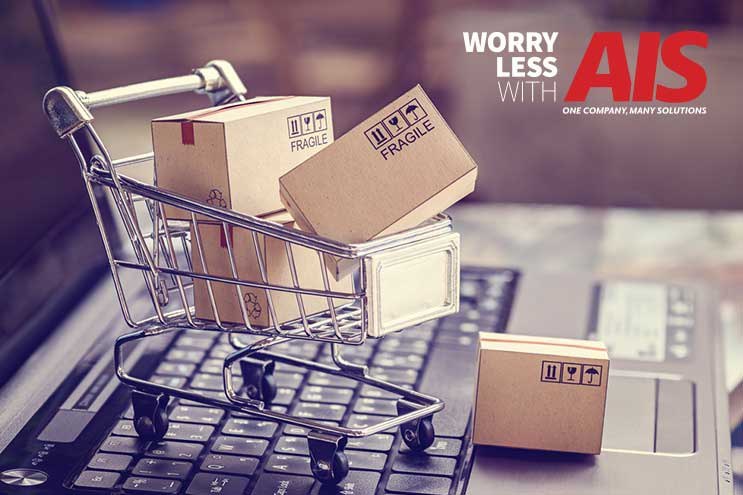 Your copier is on its very last leg, and now you're stuck with a big decision to make: how to choose the best office copier for your business. Your business is probably different than others, and you know you need an office copier unique to your business needs.
Buying or leasing a new or upgraded office copier is a big decision, and probably part of the reason why you've waited so long to bite the bullet.
"Where do I start?"
"How do I make sure I won't get ripped off?"
"What features do my employees use and need the most?"
"What new pieces of copier technology should I be interested in?"
"Is there a prime time of year to buy or lease a copier?"
"Is my copy machine broken, or is it just old?"
If you've asked yourself any of these questions, know you're not alone, and it's good you're doing so! You are in good company, especially by asking the right questions. But before you can adequately answer any of them, you must answer this one first:
What do I use my office copier for?
To choose the best office copier for your business, you must first assess your office printing needs, and the needs of your office employees are most likely very diverse and unique to the particular tasks they perform every day.
It's important that before you start looking into copier makes and models, you educate yourself on the essential functions your employees need in an office copier along with different aspects you look for in a copier company.
Want to know how to choose the best service provider company? Read our article, Choosing the Best Copier & Printer Service: 7 Must-Haves.
We've put together a list for you that helps you choose the best copier for your business by assessing and identifying exactly what your business needs to continue its growth and success.
Office Copier Features: Your Specific Business Needs
Are you looking for good or great service and response times?
The preference on quality of service from an office copier company very much depends on the person and the business. Some businesses prefer to keep their budgets lower when it comes to services for their business; even if that means the service isn't all that great.
Others feel strongly about paying more for better service and don't cut corners when it comes to the companies that serve them. It all depends on your expectations and the peace of mind you need.
Just remember, like most things in life, you get what you pay for. Typically, the more you spend on a product or service, the more pleased you'll be. Now, this doesn't apply to everything, but certainly something to keep in mind.
If your business prints and copies at lower volumes, you might not need to spend a ton of money on a copy machine service provider. Check to see how many copies you typically print or copy a month to give you a better idea of your office copier usage.
What types of documents are you printing and copying?
A great way to weed out certain types of office copiers that won't benefit your business is by knowing the kind of documents you're printing and copying, as well as how you're assembling them.
Do you mostly print reports in black and white? Are you copying high-resolution graphics and designs? The type of industry your business is in has a lot to do with the type of office copier that best suits your company's needs.
If you're a small business that doesn't utilize color printing and copying on a day-to-day basis, you might not need the latest and greatest.
Choosing a smaller, black and white office copier, is a much better option for your business than an office copier that has all the bells and whistles needed for high-quality, color and image resolution.
If your business utilizes color copying and printing, read our article, Top 10 Color Copiers for SMBs: Cost, Quality, Features Explained to learn which color copiers we've ranked the highest for your business.

What new-age office copier features and apps should you be interested in?
The technology of office copiers has come a long way, and you'd be impressed (and surprised) to know what all it can do.
Do you have some employees working remotely? How do your employees access your server? Check out some of these cool features and apps that all of your employees can use and benefit from, even if they aren't physically present at your office.
Scan to Cloud Email:

Scanning to Cloud Email gives you the option to scan something on your printer or copier and instead of sending it to an email address, it will send it to your business cloud network. This makes it easy for sharing documents with multiple recipients as well as keeping important files archived on your company's server.
Print to Cloud:

Much like scanning to Cloud Email, Cloud printing is the technology enables access to printers over a network through cloud computing.
Remote Control Panel:

The Remote Control Panel on an office printer is an excellent tool for anyone that needs to access the machine from a remote location. The remote control panel is accessed from the CentreWare Internet Services and is simple to use.
Office 365:

Office 365 is a web-based version of Microsoft Office Suite (Microsoft Word, Excel, Access, Publisher, PowerPoint, and Outlook.). Office 365 requires a subscription to use; however, your company might already have one. If so, you can incorporate the app on your printer or copier for even more ways to share, copy, and print your spreadsheets, reports, and presentations.




Voice Recognition

: Voice Recognition technology allows the user to interact with its printer or copier by simply using their voice. This eliminates the hassle of going to the machine by touching the user interface and allows you to control the device by voice command.




Translation

: Xerox created a pretty neat app that lets the user translate the language of the document (over 25 languages) before the document is delivered. If you do work with international clients or employees, and language is a barrier, this is the app for you!
If you're interested in learning even more about the many uses of an office copier, read this article Bizfluent published, Uses of Photocopy Machines.
Choosing the best office copier for your business is a big decision and can undoubtedly increase productivity and reduce the amount of time your employees spend assembling projects and presentations.
Take your time, and don't fall short on doing your research. The best office copier for your business is out there; it just takes a little time and effort to find with the right resources.

Our goal at AIS is to provide you with the knowledge and resources you need to help your business grow and succeed. Whether you need advice in choosing the best office copier, or interested in managed IT services, we've got you covered! We are always looking for new and better ways to inform you about what products and services will best serve you, your employees, and your business. Have a question for us? Reach out to one of our business technology consultants, here. You deserve office technology that gives you peace of mind to help you win more business.