Office Copier Upgrade: What Features and Functions Do I Need?
July 22nd, 2020 | 7 min. read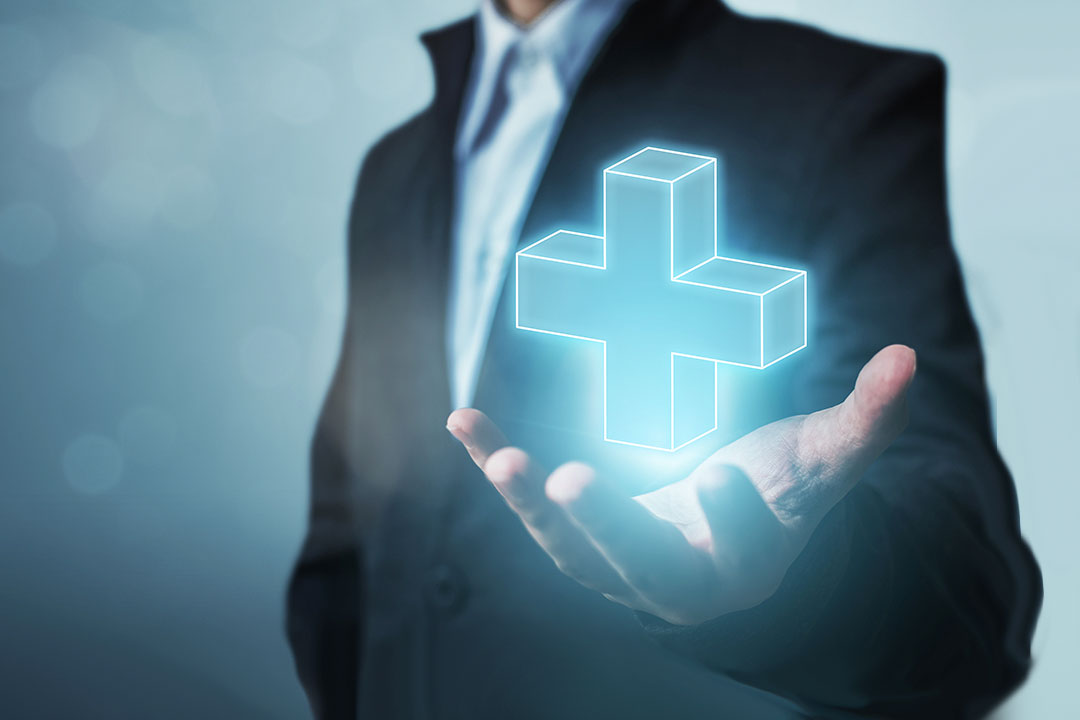 Let me guess; you've used the same office copier for years on end. However, times have changed, and so have the demands of your business, employees, and customers.
Instead of spending your time waiting on slow print jobs or trying to perform repairs on your old copier, maybe you're deciding it's time for an upgrade. Maybe its time for an office copier upgrade, with new features you need and can take advantage of.
The world, as we know it, looks a bit different nowadays. The work from home (WFH) migration brought to us by the novel COVID-19 pandemic has got many of us asking questions in terms of our office technology and tools.
"What are my options?"
"How can I best support my business and clients, now and in the future?"
"What office technology resources are available to me?"
"How do I pick a new office copier that will fill all of my needs?"
The Best Office Copier For You: Here's What To Ask
If you're due for an office copier upgrade, but not sure where to start, we'll do the thinking for you! Our ever-evolving world of technology is moving rapidly and isn't stopping—making it harder and harder to keep up.
Here are eight key questions to ask yourself before making your decision when purchasing a new office copier and the functions or features that will best fit your daily business demands.
1. What Is My Monthly Output?
The fact is that some office copiers (such as ones for a home office) are not designed for heavy volume output. It's essential to check a device's recommended usage. In other words, the recommended number of pages it can print or copy per month, before making a purchase.
Once you learn the output of each device, try to roughly compare it to what you think your business typically produces, and then add about 15% more just to be safe.
Also, your copier's yield will give you a general idea of how often you'll need to change cartridges, which can become a significant expense.
If you're planning to make fewer than 1,000 copies per month, you probably won't need to buy a business-grade copier. More than that, and you may need to look into purchasing a reliable commercial-grade copier to keep up with demand, such as the devices we offer.
2. How Fast Does My Copier Need To Be?
A slow office copier is the worst! Speed matters, especially during busy times.
A copier's speed is typically measured in pages per minute (ppm), which refers to the number of letter-sized pages the device can output in one minute.
There are six basic categories (or segments) of copier speed:
15 ppm:

Suitable for very small or home offices.





20 ppm:

Good for slightly larger (but still small) offices.





30-50 ppm:

The lowest suitable level for mid-sized offices.





50-70 ppm:

Suitable for mid-sized to large offices.





70-90 ppm:

Works well for most large offices and print runs.





90-100 ppm:

Mostly used by commercial printing firms.
Most businesses require an office copier that falls between 20-70 ppm. Of course, you'll have to decide which type of copier would be most suitable for your business and the needs of your staff.
3. What Level Of Print Quality (Resolution) Do I Need?
Relatively cheap inkjet printers can output a resolution of 600 x 600 dpi (or dots per inch). Higher-end models can "double" that resolution quality with a 1,200 x 1,200 dpi output.
On the other hand, even the most basic laser printers/copiers can produce a 1,200 x 1,200 dpi resolution for black and white documents, and often yield much higher print quality.
The question is, do your documents require a high level of detail and print resolution, or can you get by with the minimum?
4. Do I Need A Multi-function Printer (MFP)?
Many office copiers do more than just copy. They print, scan, email, fax, and perform a range of other tasks. For this reason, they are referred to as multi-function printers (MFPs).
If you don't already have an MFP, should you upgrade to one? If you need to save office space, want to create and print finished documents from your PC without having to move from your desk, or need to invest in additional capabilities besides copying and printing, then you should consider purchasing one. This is important if you need to share documents with a team that is working from home.
Related: Top 10 Office Copiers For Your Business.
5. How Much Copier Memory Do I Need?
An entry-level office copier may come with 4 MB of RAM. However, if you want to use advanced image editing features for your copy jobs, or if your business requires the production of complex documents, then you'll likely need at least 16 MB of copier memory.
Some copiers come with more than 256 MB of RAM, so be sure to look at all of your options as you search around online.
6. Do I Need To Make Color Copies?
If you only need necessary color print resolution (around 1,200 x 600 dpi, for example), then many entry-level office copiers will do the trick.
However, if you work with graphic design or other sectors that require a high level of color print quality, then you'll likely need to invest in a higher-end model. For instance, one that applies all four colors in a single application, instead of making multiple passes over the same image.
Also, you'll want to check into which editing features for color documents the copier offers. These may include border erasing, color adjustment, color balancing, cropping, resizing, image centering, etc.
Keep in mind that supplies for color copiers are more expensive than those needed to produce black and white documents. You'll need to regularly purchase a specific paper type, toner, developer, and fuser oil.
7. What Type Of Network Connectivity Will I Need?
Another critical factor that you should consider is the type of network connectivity that you want your copier to have (especially if it is an MFP, or "all-in-one" device).
Unless you only need your copier to be connected to a single PC, there are two basic options for network connectivity:
A wired Ethernet connection.

An Ethernet connection allows your copier to join with other devices on a local area network (LAN). This makes it much easier for multiple users to access the office copier and conveniently perform necessary tasks.





Wireless connectivity.

The other option is wireless connectivity via Wi-Fi or Bluetooth. This can be limited to LAN connectivity. Wireless connectivity is a good option for office environments in which multiple laptops or PCs connected to Wi-Fi need to send jobs to the copier.



8. Will I Need Any Other Extra Features Or Functions?
There is a seemingly endless array of additional features and functions that you can find in modern office copiers. For instance, if you frequently need to organize documents into a binder, you can purchase a copier with a 3-hole punch feature.
You can find copiers with automatic document feeders, or models that are AirPrintⓇ compatible for AppleⓇ users or other helpful applications. It all depends on your specific needs and preferences.
The Final Say: Upgrading Your Office Copier
If you're interested in learning more about how to choose the best copier upgrade for your office, be sure to explore our Ultimate Resource for Office Copiers. It is full of helpful information that you can use to make your decision.
Upgrading any of your office technology and equipment isn't always the easiest decision to make. Be sure to spend some time reaching out to local providers, like AIS, who can assist you throughout your journey. We're here to give you peace of mind to help you win more business.
A true southerner from Atlanta, Georgia, Marissa has always had a strong passion for writing and storytelling. She moved out west in 2018 where she became an expert on all things business technology-related as the Content Producer at AIS. Coupled with her knowledge of SEO best practices, she's been integral in catapulting AIS to the digital forefront of the industry. In her free time, she enjoys sipping wine and hanging out with her rescue-dog, WIllow. Basically, she loves wine and dogs, but not whiny dogs.