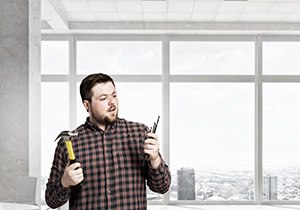 When you need to have your office's copier equipment inspected, it is crucial for you to invest in reliable professionals who can make all of the necessary repairs.
What to Look for in Copier Repair Services
No matter how careful you and your employees are, your equipment may need to be repaired, especially after it has been used for a while. There are many experts who specialize in copier repair in Las Vegas, and knowing how to look for the right services will guarantee positive results.
Experience
The best way to begin is by browsing through local Las Vegas copier repair services and making a list of at least three professionals that you can contact. Through a brief interview process, ask the experts about their experience and how they have helped clients in the past. You should choose a group that has had more extensive experience and has worked in the industry for a longer period of time to make a safer hire. Listening to the tone and level of professionalism throughout the interview is another good way to learn more about how the company will be able to help you.
Specializations
All copier repair experts are familiar with general repair procedures, but it is a good idea to ask about the extent of their experience. Some professionals are more familiar with copier hardware issues, which will guarantee replacements and the appropriate mechanical repairs your system needs to function again. Other professionals are a bit more well rounded in their services. Because so many copiers are now attached to scanners and printers, there may be copier software issues that the specialists will need to work out to get to the root of the problem. After an initial troubleshooting consultation, make sure that the company's level of expertise will match your specific needs.
Prices
No matter the extent of the problem, it is always strongly recommended for you to get a quote as soon as possible. This will allow you to compare one group to another based on their prices and overall competence. When you keep your available budget in mind, you will have a much easier time determining whether the service will be right for you, especially if you can compare the quotes to a general average.
Visit our Office Copy Machine Ultimate Resource Page for additional info on service & repair, and just about anything else copy machine related.