"What's the BEST Copier?"
I, and our salespeople, get asked this all the time – what's the best copier (or printer, or 3D printer, or production printer, or scanner or … you get the idea).
My tongue in cheek answer is always, "the ones we sell!"
The real answer – and the truthful one that I give – is that there isn't one.
Now, of course, there are models that are more reliable than others, the various manufacturers do have strengths and weaknesses, but those really aren't the most important considerations when buying or leasing a copier. You can also do a quick search and find various "best" lists from magazines, pay-to-play websites (that means manufacturers sponsor those "ratings"), and independent groups such as The Buyer's Lab.
And those can be useful resources when you do your initial research, but don't base your decision just from that.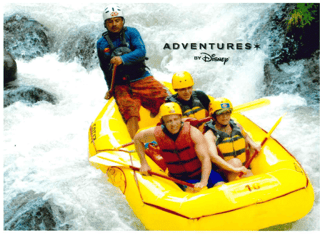 I'm going to use a very broad analogy here, so bear with me, but it's like going on vacation. Do you want to relax? Go somewhere you've been before or experience something new? Play tourist or pretend to be a local? Or even taking a simple "staycation." Depending on your vacation "goals," the kind of vacation you take will be different. I've just returned from a relaxing time in Costa Rica where I had a fantastic time relaxing with my lovely wife, Rosa, and enjoying downtime – and an awesome day rafting. That's a different vacation from traveling to Rome and Vienna, which were more "touristy."
Which vacation was better?
That's impossible to say because they met different needs and goals.
What the heck does this have to do with the best copier? Simple, you need to pay attention to which equipment best suits your business needs and requirements, not an arbitrary "best."
How do you do that?
9 Things to Consider When Choosing the Best Copier
There are many variables when it's time to choose the right mix of office equipment for your office. These nine will get you started.
How much do you print and copy? Determine how many pages you print and copy each month. Your print and copy volume will help you decide on the speed you need, whether you should invest in additional paper capacity for your copier, and if you need a single, fast device or multiple slower devices. While you don't want to under-invest in a copier and then operate it at a higher level of its monthly duty volume (which can cause the equipment to wear out faster), you also don't want to over-invest either. A little-known fact about office equipment is that under-used copiers are prone to breakdown because they aren't being used enough!
Do you NEED to print in color? Color can be a great addition to customer communications, but it costs more. If you don't need to print documents in color, then stick to black and white devices, which tend to be less expensive.
Do you need to scan documents? If you don't plan on digitizing paper documents (you should!), the scanning features of a copier will be less important. On the other hand, if you need to scan lots of paper documents, you could need a dedicated scanner to go along with your copier.
Do you print marketing materials? If you do, look for color copiers capable of printing and copying at high resolutions. Also look into the toner yield for the device and ease of color calibration. You also need to look into the copier's ability to print to different stock to give your marketing materials real impact on your customers.
Productivity enhancers. Stapling, hole-punching, and folding can save you time rather than having employees spend valuable time folding invoices so they'll fit into envelopes.
Mobile print. Do your employees roam around the office? Wireless connectivity is a feature to investigate that will allow printing from anywhere in the office – even with your phone.
Paper size. Do you need to print envelopes and anything other than standard-sized documents?
Security. No company wants to expose confidential information. Those of you reading this in more regulated industries have even tougher requirements. Look for access control (user code, card, biometrics) and the ability to protect the hard drive within the copier. And don't forget to include any network-connected copier in your security plan.
Copier service and support. Finally, don't forget to check into the service record of the partner you're buying or leasing equipment from. Copiers need ongoing maintenance and periodically will need to be repaired as parts (such as the rollers inside of the machine) wear out. You want a partner with a great service track record who will keep equipment downtime to a minimum – keeping you productive.
There are more than nine items I could list, but that's another blog post. I hope I've managed to give you food for thought if you're thinking about choosing the "best office copier" for YOUR office.
There's no single best copier, just the best one for you!