What is a NOC (Network Operations Center)?
July 24th, 2022 | 5 min. read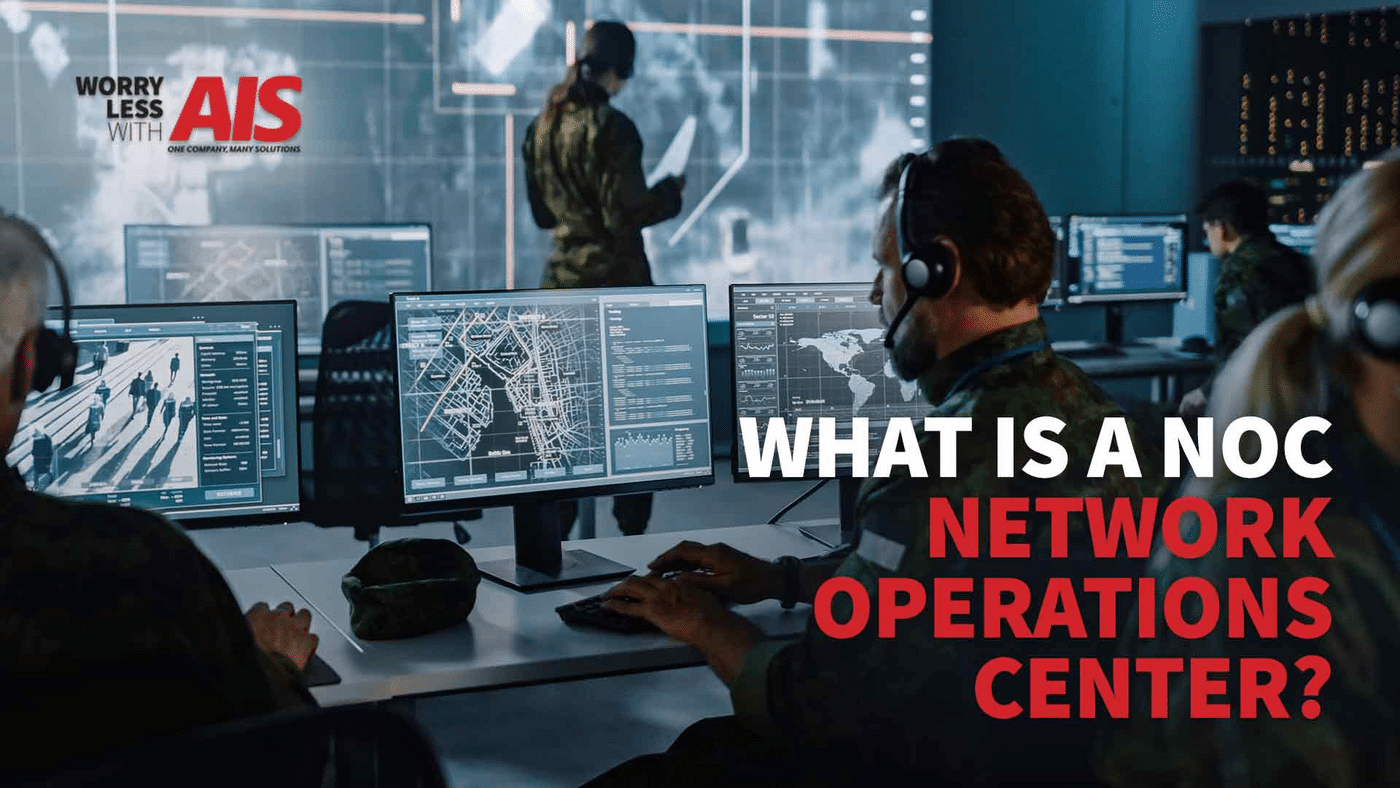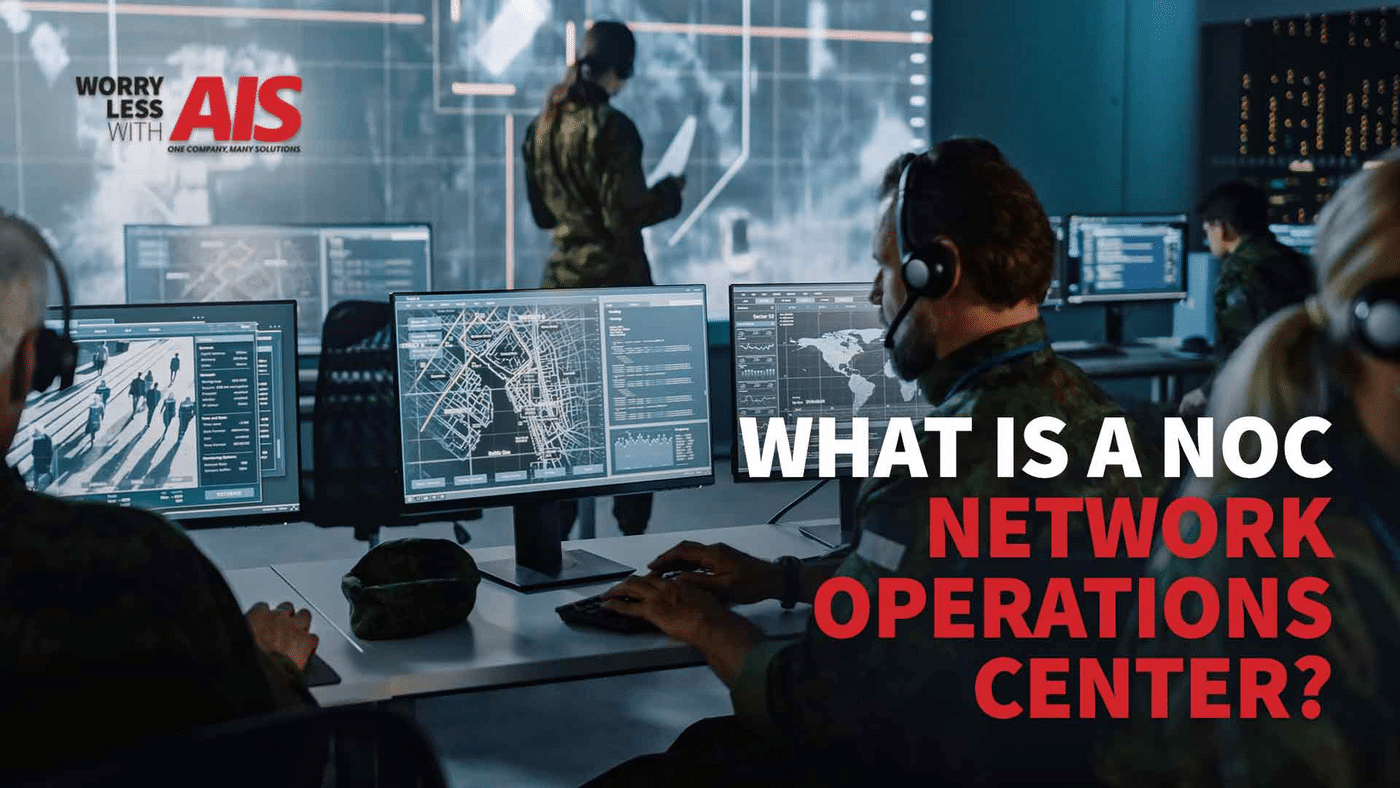 READ TIME: 4.5 MINS.
A network operations center (NOC) is a centralized control room from which specialized IT personnel manage, supervise and monitor the IT infrastructure. IT administrators can address issues affecting an organization's operations and data through a network operations center.
Large organizations continue to invest in network operations centers for simplified and seamless operations. Research shows that the advanced wireless networking technology is the reason behind the continuous advancement of seamless management of data centers.

This leads to reliable and secure communication, enhancing collaboration, quality interaction, trust, and increased productivity.

If you are considering investing in a network operations center, learning how it works, the benefits, and how to choose the right tools is imperative. Below is everything you need to know about a NOC.
How a Network Operations Center Works
A network operations center has many functionalities. NOC works directly with organizations in managing and overseeing complex networking components. This includes firewalls, servers, smartphones, related internal and external services, the internet of things (IoT), and networking environments.

IT administrators and organizations have full accessibility and visibility into the IT systems, enabling them to detect anomalies and devise ways to prevent problems that affect operations.
The network operations center plays a crucial role in enhancing communication, giving customers a seamless experience. Organizations can use the network operations center for desk ticketing, assessing alerts from devices connected to the infrastructure, and integration with customer network tools.

The network operations center may be on-premise or outsourced to a third-party service provider specializing in IT infrastructure monitoring and network management. If an issue arises in the network, an experienced network operations center engineer will troubleshoot and look for ways to mitigate future incidents that could lead to downtime and connectivity issues.
Benefits of a Network Operations Center
You will find highly skilled experts, such as NOC engineers, analysts, and operators within a network operations center. These great minds handle a wide range of technical tasks within the network operations center, creating seamless operations for organizations.

Whether outsourced or on-premise, investing in a network operations center can add tremendous value to your organization. Below are the reasons organizations invest in a NOC.
Data Storage and Backup
When data gets stolen, corrupted, or affected by a natural disaster, it can affect an organization's entire operations if they do not have a backup plan. Businesses should have data storage and backup capabilities for unforeseen circumstances in the future.

A network operations center holds and stores data. You will have peace of mind knowing that no matter what happens to your business, your data is safe, and you can retrieve it anytime.
Network Monitoring and Management
Engineers and other operators within a NOC manage and monitor systems and provide sufficient support to organizations. These are people who understand all aspects of an IT infrastructure and manage the systems appropriately.

A well-qualified and experienced team ensures that users access computers in the workplace anytime and without interruptions, leading to increased productivity and collaboration.
Eliminates or Reduces Downtime
Nothing frustrates organizations and employees like having a slow network. It affects operations, and this can harm the reputation of the company. Investing in a network operations center eliminates this issue and helps you continue operations smoothly.

Network operations center engineers supervise the systems 24/7, managing and monitoring the system to ensure that the network, software, and hardware are working efficiently.
Threats Detection and Security Analysis
Many organizations face harsh penalties and fines due to a data breach. Hackers continue to devise creative means to hack and manipulate the system, stealing information for malicious gains.

Investing in a network operations center detects potential security threats and helps the team devise strategies to mitigate the threats and manage potential risks before hackers manipulate data. This saves you a business reputation and a lot of money on data breach fines and penalties.
Enhanced Communication
Communication is crucial to the success and continuity of any business. It is imperative to keep all lines of communication running effectively—enabling employees to communicate well with others and also with customers.

Team members can share information and attend virtual meetings using various channels no matter where they are. This creates opportunities for enhanced collaboration and coordination within the team and departments.
How to Choose the Right Tools
A fully functional network operations center requires multiple tools that make up the entire IT infrastructure. But before you purchase the tools, it is imperative to understand how to choose the right supplies. Here are factors to consider:
Choose tools that suit your business needs and expectations.
Consider the type of network operations center you want to run, whether virtual, physical, or in the cloud.
Tools that are highly scalable and can handle your needs as your business grows.
A user-friendly interface that you can operate smoothly without needing much support.
Tools that can help you manage tickets and allow you to view information and tasks.
Consider automated tools to minimize manual work and cut down repetitive tasks.
Choose tools that allow integration within existing systems.
Tools should be customizable to meet your business needs.
Analyze your budget and go for tools that are within your budget range.
Consider how much it will cost you for the maintenance of the tools.
Choosing tools for your network operating center isn't something you'd rush to do. It requires time, careful analysis, and focus on getting the right supplies to help you achieve your business needs. The right tools should help you improve your overall network performance in the long run.
The Bottom Line: Your Network Operations Center
A network operations center is a vital element that supports IT teams and enables them to deliver exceptional experiences to organizations. Every day, you have customers relying on the IT systems to transact, which is why you should have a 24/7 functional system.
If you do not have the time and in-house IT experts to manage your system, you may experience performance issues along the way that could affect the reputation of your business. In this case, you may need to engage an experienced third-party IT vendor to manage your network operations center. Want effective IT systems with a streamlined network operations center? We can help. Contact us to speak to our IT experts. We're here to give you peace of mind to help you win more business.
A true southerner from Atlanta, Georgia, Marissa has always had a strong passion for writing and storytelling. She moved out west in 2018 where she became an expert on all things business technology-related as the Content Producer at AIS. Coupled with her knowledge of SEO best practices, she's been integral in catapulting AIS to the digital forefront of the industry. In her free time, she enjoys sipping wine and hanging out with her rescue-dog, WIllow. Basically, she loves wine and dogs, but not whiny dogs.