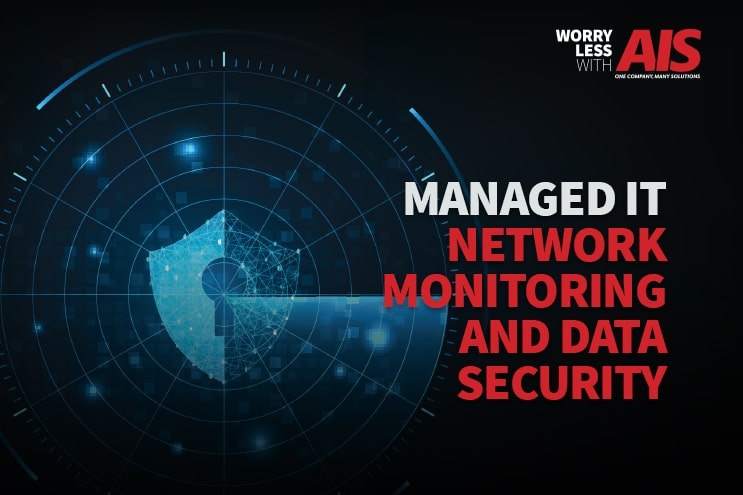 READ TIME: 4.5 MINS.
If you are a small or medium business (SMB), you may be thinking this is just another attempt to scare you into paying for managed IT services. But, we are here to tell you, it's not. It's about choices. Having choices is always a good thing, right?
As a business owner or purchasing decision-maker, you make choices every day that you believe will help your company and employees thrive. And a thriving company and employees only means your customers will be more than pleased with your products or services.
You may choose to open a new market or develop a new product. You may decide to take out a loan or extend a line of credit to fund your company's growth. But, whatever you are looking at, you are making choices, all of which come with risks, small or large.
What if that new market isn't successful or the new product fails? How will you repay a loan if your company doesn't grow as anticipated? Would you take the risk? Any of these questions and thoughts would keep anyone up at night because of the potential risks.
Network Monitoring and Security: Choosing Not to Choose
Unfortunately, many SMBs choose not to choose when it comes to network monitoring tools and security. They don't think it will happen to them, so they make a decision not to pay for more than the minimal protection. Having this mindset is a big mistake!
Facts show something different:
43% of cyberattacks are aimed at small businesses
The average cost for a security breach is $200,000
Over 50% of small business suffered a data breach within the last 12 months
60% of companies go out of business within six months of a breach
I'd like you to re-read that last bullet point. 60% of companies go out of business within six months of a breach. If this doesn't scare you, it should.
Remember those choices at the beginning of this article? Making choices about network security and proactive maintenance is no different. When you choose not to choose, you are putting your business at risk. Maybe it's time you looked at what cyberattacks could mean for your company.
Cyberattack Downtime: How Many Hours Can Your Business Afford to Lose?
How long can your business be closed is the real question when it comes to ransomware. Ransomware is malware that encrypts a target's files, so they are inaccessible. The attacker demands payment to restore the files.
The attacker provides a decryption key or something similar once payment is received. Using the key, targets can gain access to their system.
A recent variation in ransomware encrypts data in a company's backup files and servers. It then encrypts the data at the endpoints, where the ransom notice appears. What this means is you cannot restore your system without paying the ransom.
How long will your business survive if you are unable to access your company's sensitive data? A week? A month? Given the sophistication of the latest ransomware, it isn't enough to have a system backup on your network servers.
According to Chubb, 25% of cyberattacks against small businesses were ransomware. In fact, small businesses are considered a prime target because they have minimal data security.
Protecting Your Money Through Data and Security
A growing number of cyberattacks are using the Business Email Compromise (BEC) method. BEC is an elaborate scam that targets businesses that regularly perform wire transfers.
Recently, BEC has moved to the internal movement of funds, such as occurs with direct deposit payrolls. What is BEC? A BEC attack starts with a compromised email account at the target business or one of its vendors.
Cybercriminals patiently monitor the emails until they understand how wire transfers or automated payments are initiated, and then gain unauthorized access. They then pose as legitimate vendors requesting payment. The payment is made, and the money is lost.
Actual and attempted BEC fraud is estimated at over $26 billion per year
Actual BEC losses exceed $12 million per year
Monthly losses are about $300 million
You may think your company would catch the attempt, but don't be so sure.
Two years ago, a multinational technology company (Google) and a multinational social media company (Facebook) transmitted more than $100 million to a scammer's account. The scammer provided documentation such as forged invoices, contracts, and letters to support the payment requests.
The scammer even forged corporate stamps to convince financial institutions that the requests were legitimate. BEC scammers have started imitating employee emails that request a change in the account number of the direct deposit.
Payroll makes the change, and the employee's funds are quickly moved to a secondary account once the direct deposit is made. Most secondary accounts are international accounts, making the recovery of the funds impossible.
Wouldn't it be a better option to have your network and servers monitored proactively by an information technology company that specializes in these services?
Learn more about managed IT services by reading our article, What is Managed IT Services? How to Tell If You Need Them.
Can Your Business Survive a System Compromise?
The latest vulnerability that hackers are attacking is the devices on the Internet of Things (IoT). Think of the number of devices connected to your company's network, such as printers, copiers, and VoIP phone systems.
Every day more devices become network capable, meaning they can be connected to your system. Each machine is a potential entry point for a hacker. Most printers, copiers, or phone systems do not come with antivirus software, and it is impossible to add it to the smart device.
Unprotected network devices are an invitation to hackers. Once they compromise a device, hackers have access to your network. The amount of damage depends on your network configuration and your security protocols.
Since most smart devices send data to other smart devices or computers, detecting an intrusion becomes more difficult unless the entire network is carefully monitored.
How Many Data Security Risks Can Your Company Absorb?
The question you need to answer concerning cybersecurity is how much can your company lose in terms of money or downtime? If your business is like most SMBs, the answer is none.
If you don't have the resources to ensure an acceptable level of network monitoring solutions or data security, consider a Managed IT Service Provider (MSP) with the capabilities to keep your company and its personal data secure.
For more information about Network Management, Managed IT Services and Data Security, visit our Ultimate Resources Page.

One of our goals at AIS is to provide our readers and customers with the information you need to support your technology plans and business goals. Whether you're looking for a better way to secure your network, or interested in our office technology products, we're here to help you along the way. To learn more, reach out to one of our business technology consultants. Also, check out our channel on YouTube, The Copier Channel. We're here to give you peace of mind to help you win more business.