How to Choose The Best Managed IT Service Provider
August 30th, 2018 | 7 min. read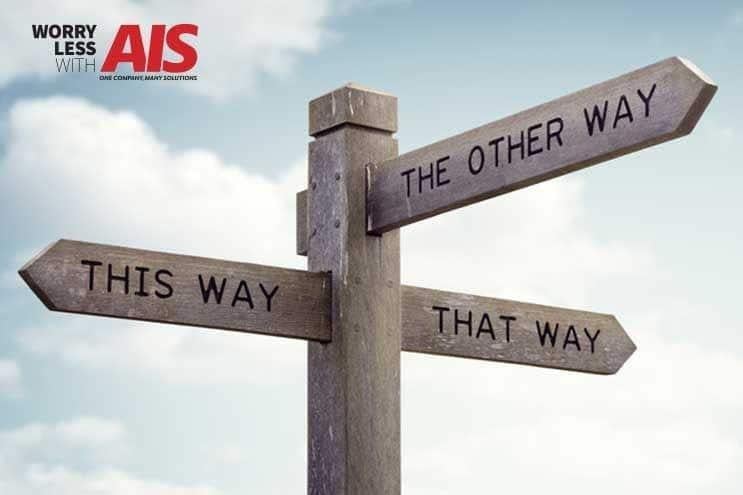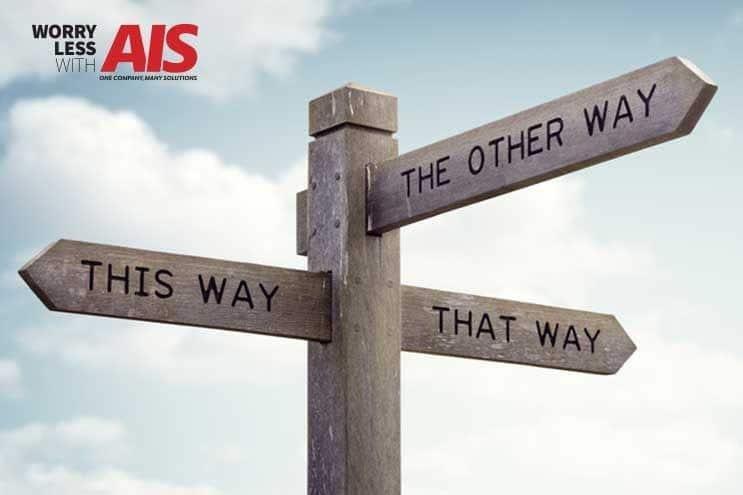 Have you finally decided to take the plunge and hire a managed IT service provider for your business? Maybe you're in the process of researching and you've come to a crossroads on which managed IT service provider would be best for your company.
The good news is that you're on the road to success and you're making a smart choice when it comes to managed IT and your company.
Managed IT services can increase the stability of your IT department by outsourcing to highly skilled experts making services more reliable and more cost-effective. Plus, it can take the stress of managing your IT on your own, out of your hands.
Managed IT services can truly lead to the increase of productivity for you and your employees, so they can focus on other pressing tasks throughout their busy workdays.
Now, the real question is,
"How Do I Choose The Best Managed IT Service Provider for My Company?"

There are so many managed IT companies out there and it's hard to choose the one that you think will perform the best for your specific needs. However, not all managed IT service providers are the same and they certainly don't all offer the same services.
If you are still debating on whether you should hire a managed IT service provider for your company, read our article to learn more about the benefits, 5 Reasons to Hire IT Support Services.
As you research the different managed IT service providers in your area, it's important to keep a few things in mind. And, that's what we're here for!
You want a managed IT service team that shows your company IT leadership to help the continued success of your business. Here are some key factors you should consider when making your decision.
Experience is KEY in Managed IT
Even though most managed IT service providers might be excited to face a new challenge when it comes to your business goals, it's better for your business if you choose a company that has years of experience in the IT industry.
Experience in the IT industry (or other similar industries) ensures your managed IT service provider will be able to foresee potential problems while also anticipating your operational needs.
A great resource to use when assessing the experience of a company is by referencing their 'customer testimonial' page on their website. Scroll around and read what previous and current customers have to say about that managed IT service provider.
Can't find a 'customer testimonial page'? This might be a sign…
Credibility
Credibility runs hand-in-hand with the experience of a managed IT service provider. Don't be hesitant to ask questions to managed IT service providers you're considering, such as:
How many IT service professionals do you have on staff? Do they work after regular office hours?
What is your average response time? How long is your average resolution time?
What types of certifications have your professionals earned?
What are the most common managed IT issues your customers have faced and how has your team resolved them?
How much experience does your company have with this industry?
What types of managed IT services does your company specialize in the most?
Do you have client testimonials I can look at about the services of your company? Can you provide me a few referrals that I can speak to?
What kind of managed IT issues have your technicians been unable to fix?
All companies in all industries can claim how experienced their service technicians are and how excellent their customer service is. However, if they don't have anything to back up these claims, how will you be able to truly evaluate them?
Any outside company you hire to help manage your business (whether that's managed IT, marketing support, or sales training) should be able to show and prove to you how credible they are before you decide to hire them.
If the company doesn't seem to have it all together, or can't seem to give you the answers you're looking for, they probably aren't the best managed IT service provider for you.
Reliability of Services
Another important feature of ensuring you hire the best managed IT service provider for your business is by assessing their reliability through their services.
The level of responsiveness and service you receive from your Managed IT Services provider is fundamental if something were to ever go down or 'crash' in the middle of the night. Does the company offer remote monitoring?
It's up to you to find out the types of solutions each managed IT service provider offers to ensure your data is backed up, verified, and tested, so you can rest easy knowing you'll have reliable, seamless service and follow-through when you need it.
Reliability also has a lot to do with the amount of downtime your company might face if your server or other essential systems of your IT department go down after regular business hours.
Try to look for a managed IT service provider who receives alerts and notifications the second your IT machines go down, so they can fix the problem before you even know about it. Don't be afraid to ask about a business continuity plan.
You should also read our article on the importance of hiring an IT Managed Services Partner That Understands You.
Ability to Innovate
As we talked about the importance of experience earlier in this article, you probably don't want your company to be the guinea pig that discovers all of the bugs in the latest technology. However, you also don't want to fall behind with the new and upcoming advances in technology.
If a managed IT service provider is offering the latest services by adopting new technology early on; it will ultimately give your business an edge over its competition.
A managed IT service provider that stays on top of the latest software and hardware innovations and offers the most advanced options in IT ensures your company remains contemporary, functional, relevant, and on the cutting edge.
It's certainly worth a shot to see what new features an IT service can do for your growing business. You want to grow with technology, not grow out of it.
Planning For Future Projects
When evaluating potential IT service providers for your business, you also need to look for a company you can count on for all things "network," who can provide thought leadership and 'best practices' recommendations for the future of your business.
Choosing the best managed IT service provider helps you formulate and execute long-term IT plans and strategies. This way, you can focus on running your business and completing these everyday tasks that have to get done.
Info Entrepreneurs published an article that goes into more detail about planning for your business' future and discusses the benefits of doing so, Prepare A Business Plan For Growth.
Just like any other department at your company, you have instilled long-term plans and expectations for each department to grow. Your IT department should be no different, and a managed IT service provider that can help map out the future of your IT needs is undoubtedly a great benefit.
If you want to learn even more about managed IT services and how to keep your business safe and secure, download our eBook, (Almost) Never Worry About Your Network Security Again With Managed IT.
For more information on everything to do with Managed IT Services, check out our resource page here.

AIS not only specializes in managed IT services, but we also provide copiers, printers, document and process management, copier and printer repair and maintenance, VoIP telephone services, and are an authorized dealer of 3D Systems' 3D printer lineup. If you want to learn more about any of the services we do, reach out to us today by visiting our contact page, here. We're here to give you peace of mind that helps you win more business. Worry Less With AIS.
Mo is the resident IT go-to lady at AIS. She has traveled the world, run a marathon, is a self-proclaimed crossword champion, and can do ventriloquism. She has an uncanny memory ....down to the detail. She has completed 4 half marathons and hates running. In her free time, she likes to spend time with her 7 siblings and 20 nieces and nephews.