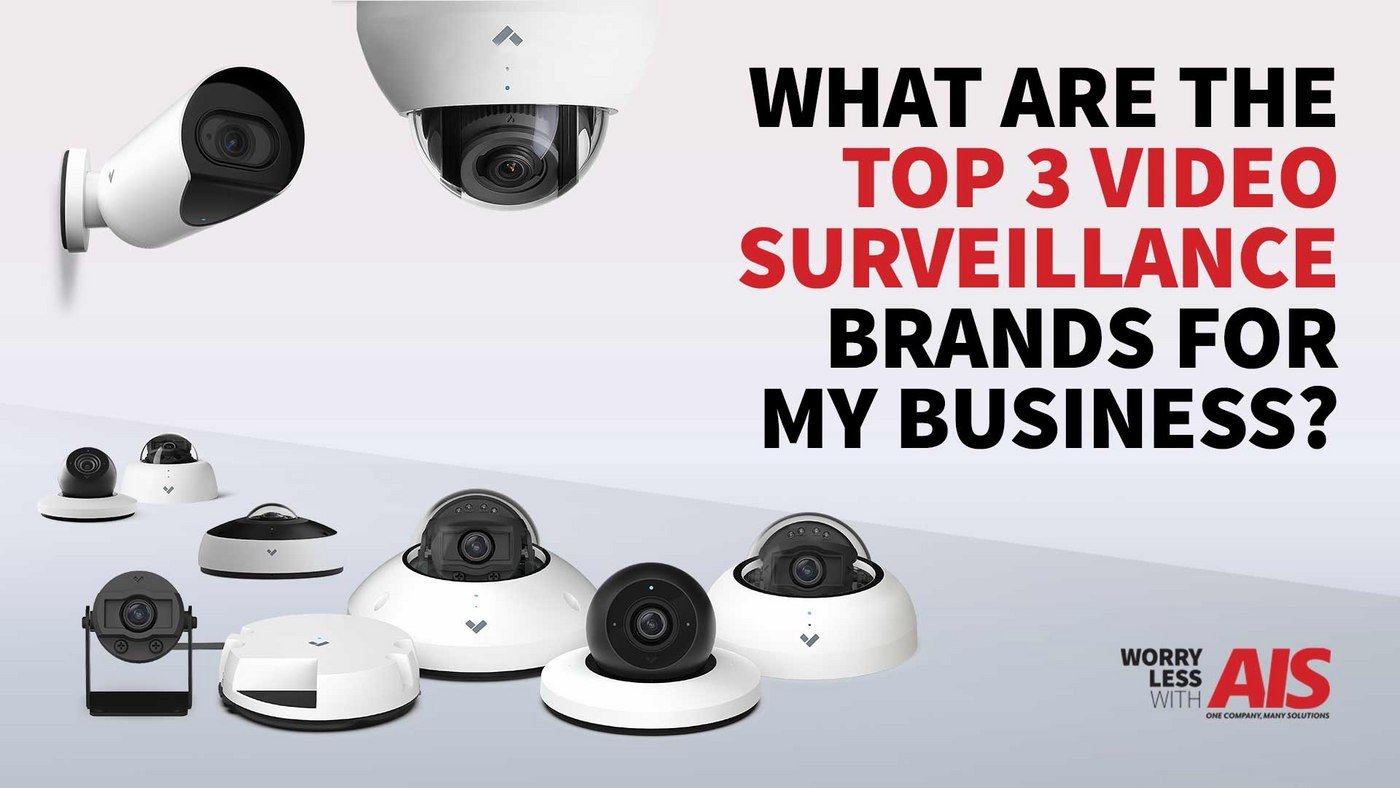 READ TIME: 4.5 MINS.
Today, video surveillance for security purposes has emerged as one of the most popular and effective ways to deter crime and protect people and property. There's a feeling that a well-designed and adequately installed surveillance system can help make any business or home safer.

Homeowners and business leaders are replacing the traditional security system with video surveillance at an ever-increasing rate.

The benefits provided by video surveillance systems are many and varied. In addition to the peace of mind that comes with knowing your family or business is better protected, video surveillance can also provide invaluable evidence in the event of a crime. This can lead to quicker arrests and convictions and potentially help to prevent future crimes from taking place.

You no longer have to worry that your business will be the target of crime, as video footage can help to identify and apprehend those responsible.
Factors to Consider Before Buying a Video Surveillance System
As you transition from traditional camera footage to modern video surveillance systems, there are a few aspects that you need to understand.

Not all the video camera systems in the market are the same, and there are different types of systems designed to meet specific needs. Here are a few factors to consider before making the purchase decision.
Ease of Use
Usually, the best video surveillance systems are the ones that come with a user-friendly interface. The system should be easy to operate, and you shouldn't need special skills or training.

You should be able to view live footage and playback recordings and easily manage your camera settings. You don't want a system that's so complicated that you can't use it to its full potential.
Remote Viewing
With advances in technology, you can now view live footage of your video surveillance system remotely from anywhere in the world.

This is an excellent feature as it allows you to keep an eye on your property even when you're not there. You only need an internet-connected device, such as a smartphone, tablet, or computer.
Storage Capacity
The amount of data your video surveillance system can store will depend on the system's storage and even cloud storage capacity. If you have a large property or business, you'll need a system with plenty of storage space to save all your recordings.

Most systems come with either internal hard drives or the option to add external storage devices.
Associated Cost
As a business leader, you need to understand the associated costs of a video surveillance system before making a purchase. In addition to the initial purchase price, you'll also need to factor in installation, maintenance, and repair costs.

Make sure you understand all the associated costs to make an informed decision. Avoid systems that have hidden fees or require you to sign a long-term contract.

Video Surveillance Maintenance
You don't want your video surveillance system to break down when you need it the most. That's why choosing a design built to last with a comprehensive warranty is crucial. Make sure you understand the terms of the contract before making a purchase.

You should also consider the cost of ongoing maintenance and repairs. Choose a system that's easy to maintain so that you don't have to spend much on repairs.
Top 3 Video Surveillance Brands
Now that you understand the different factors to consider before buying a video surveillance system, let's look at the top three brands in the market. Ensure that the chosen brand offers a system that meets your specific needs.
1. Verkada Video Surveillance
Verkada is an AI-powered Video Surveillance System that provides enterprise and small business security solutions. This surveillance system enables you to manage all security systems from a single platform.

Verkada also offers real-time video footage and live streaming. The company's products are designed for businesses of all sizes, from small to large enterprises.

Verkada has been in the market for quite some time now and has been providing excellent services to its customers. It offers a wide range of products and features that make it a perfect option for businesses of all sizes. The company's products are also very reasonably priced.

Features:

• Alarms
• Security control
• Sensors

Pros:

• Easy to install
• Cloud-based control systems
• Provides data-driven insights
2. Lorex Video Surveillance
Lorex is one of the leading manufacturers of video surveillance systems. The company offers a wide range of products, from simple home security cameras to advanced commercial-grade systems.

Lorex systems are known for their ease of use and remote viewing capabilities. The company's products are also competitively priced, making Lorex an excellent option for businesses of all sizes.

Over the years, various businesses have been using Lorex Video Surveillance Systems and have been highly satisfied with the results. The company offers a wide variety of products to meet different needs. The systems are also straightforward and have excellent remote viewing capabilities.

Features:

• Remote viewing
• Motion detection
• Night vision

Pros:

• Easy to use
• Competitively priced
• Wide range of products
3. Hikvision Video Surveillance
Hikvision is not one of the new brands in the market but has been around for a while. The company is known for its innovative products and surveillance solutions.

Hikvision offers a wide range of video surveillance systems and products for their reliability and durability. The number of years this brand has been in the market is a testimony to its high quality.
As the current information shows, Hikvision offers a simple mobile app that can be used to view your Hikvision security cameras remotely. You'll know what is happening to your business even when you're not there.
Features:

• Remote viewing
• Motion detection
• Night vision
• Two-way audio
Pros:

• Innovative products
• Reliable and durable
• Easy-to-use mobile app

The Final Say: Top Three Video Surveillance Brands For Your Business
The analysis above objectively assesses the market's top three video surveillance brands. All three companies offer products that are easy to use and come with a wide range of features. Make sure to choose the brand that best meets your specific needs and budget.

At AIS, we offer a wide range of video security and surveillance systems to meet your business needs. We understand that every business is different, so we offer customized solutions. Our team of experts will work with you to determine the best video surveillance system for your business. Contact us today to learn more about our products and services. We're here to give you peace of mind to help you win more business.