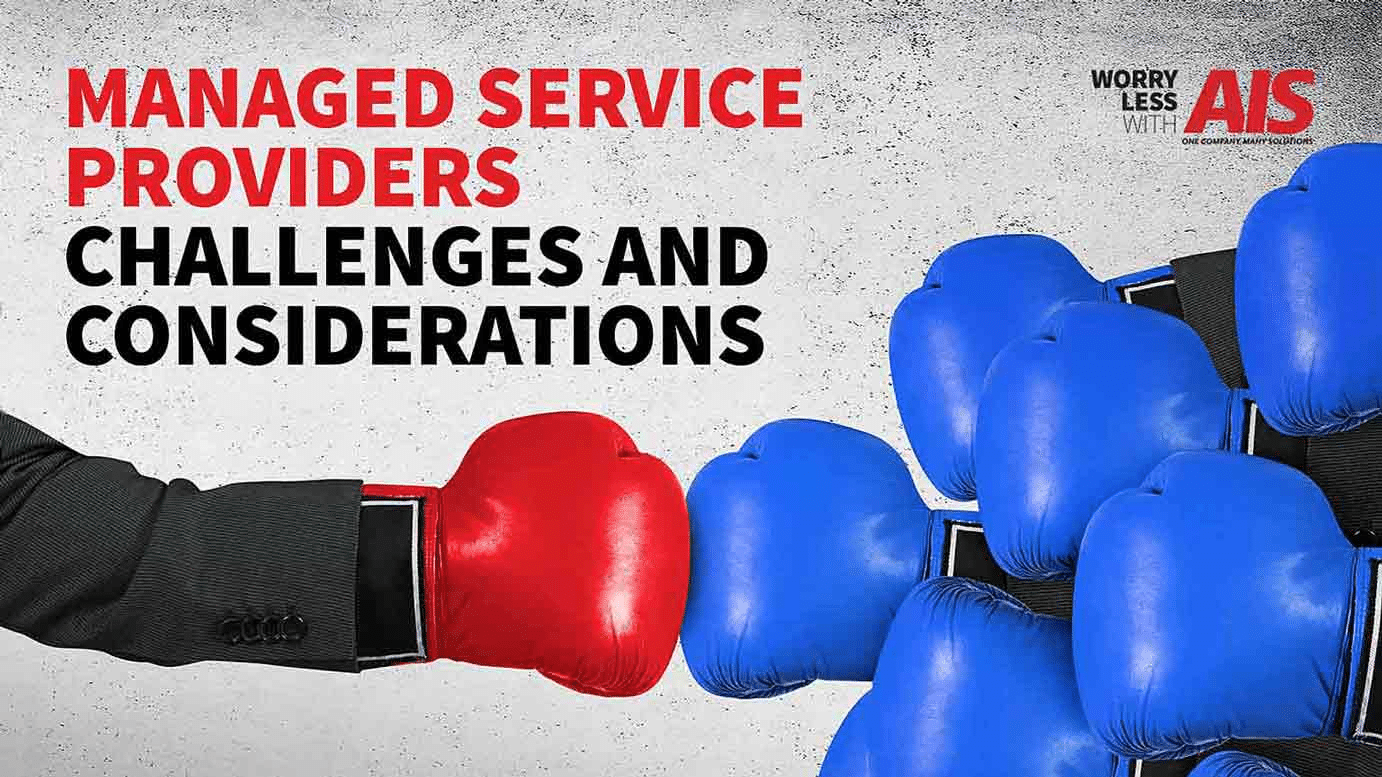 READ TIME: 5 MINS.
As businesses become increasingly reliant on new technologies, managing and maintaining IT infrastructure grows more complicated and daunting.

The processes of setting up, managing, and maintaining infrastructure and services take time away from staff, whose effort would be well utilized on mission-critical projects that impact the business's bottom line.

Luckily, with the emergence of managed service providers (MSPs), businesses today can access the ultimate managed IT services resources to supplement their teams or completely outsource infrastructure and services.
What Are The Benefits of Managed Services Providers (MSPs)?
There are many benefits of businesses hiring MSPs to handle their technology services and provide IT infrastructure. Some of these benefits include:
Specialized MSPs provide highly reliable systems and services.
MSPs go a long way to improving worker productivity.
Hiring MSPs cuts the overall costs of installing, running, and maintaining IT services and infrastructure.
Businesses gain easy and affordable access to experts.
Businesses can better focus on their core goals and the products or services they sell.
Outsourcing IT services is now more critical than ever. There is, however, a great misconception about working with MSPs and what Managed Service Providers actually do.

Many entrepreneurs are also not conversant with the challenges of outsourcing their IT services and how to find the right Managed Service Provider that complements their business.
If your company considers managed IT services, you have come to the right place. This post will cover the most notable challenges you need to know and the steps you should follow to find the ideal managed service provider.
What is a Managed Service Provider
A managed service provider is a technology vendor that offers a range of IT infrastructure, systems, and services to businesses, just like us at AIS.

These cover a wide range of technology environments, including data and email services, on-site and remote network management, software, and employee support, to name a few.
Every business today needs all its technologies to work in harmony to maximize productivity and minimize costs.

This means workstations, software apps, phone and network systems, copiers, printers, cloud, and mobile device services must work in tandem at all times. The right MSP should proactively ensure that these systems are in their best working conditions at all times.
The Challenges of Working with MSPs
A managed service provider should ensure that all the technology systems of your company are working reliably. The best MSPs today self-regulate to ensure that their clients are well-protected.
However, like any other business, MSPs are not all the same, and many do not offer the turnkey, full service for which the clients pay.
You must know what to look for and avoid when looking for an MSP. Here are the significant challenges your business may face should you choose the wrong MSP partner for your business.
1. Overdependence on Third-Parties
When a business outsources its IT services and infrastructure management to an MSP, they trust them to keep its operations running. The MSP may rely on proprietary tools to provide services to its client.

If they rely heavily on third parties, the MSP may fail to uphold their end of the agreement should the services of their vendors fail.
The reliability of an MSP is critical to avoiding significant and costly downtimes. Before partnering up with a service provider, be sure to read through the service level agreement and note their uptime and reliability guarantees.
2. Unclear Service Level Agreements
A service level agreement (SLA) is the contract between a managed IT services provider and its client. Scrutinize the SLA to ensure that the agreements are clear and that the details of services are well defined.
The significant points of the SLA include when the services are available, the location of servers, support contacts, and billing. The vendor should also sign a non-disclosure agreement before being granted access to the company's servers and confidential data.
3. Non-Compliance and Unverified Security Standards
When a business outsources its services to a third party, it is only natural to grant access to its systems and infrastructure. The relationship is founded on professionalism and mutual trust.
Before you hand over the keys to your business to an MSP, take precautions to ensure that they are a trusted company and verify their security standards. Your business should also take responsibility for the security of its assets by setting up monitoring systems and routes used by the MSP.
4. Cultural Differences
One of the most overlooked yet critical challenges of working with an MSP is culture conflicts. Your company has its corporate culture defined by the level of accountability, quality expectations, and customer service.

Choosing an MSP that does not uphold your business's most essential values may ultimately lead to service disappointments.
Considerations for Choosing the Right MSP
Here are four of the most important considerations when choosing a managed service provider.
1. Your Business's IT Needs and MSP Offerings
Before you partner with an MSP vendor, compare your business's IT requirements with the services offered by the vendor.

Identify any potential gaps or overlaps in services and inefficiencies in the current system that need to be improved. This is critical to ensuring that the business finds a perfect match for its technology needs.
2. Specificity of the Service Level Agreement
To some extent, every MSP uses resources from other technology companies. Your business' journey with an MSP will be shaped by how reliable its services are and how proactive the company is in dealing with emerging issues.

Scrutinize the SLA to know what third-party tools or services the vendor relies on and understand the performance parameters, maintenance obligations, and escalation procedures before making them a partner.
3. Availability and Proactivity
Your business' IT needs are not limited to work hours. Because of this, you should only hire service providers who guarantee 24/7/365 availability and monitoring.
The MSP's approach to service provision should be proactive. The vendor should show that they constantly work to improve their services and prevent disruptions caused by data breaches and unplanned network downtimes.
4. Market Portfolio and Company Culture
As you shop for a managed service provider, you will, for the most part, compare market portfolios to understand the services they offer, their reach, and the broadness or depth of their IT services.

While you're at it, ensure that their market presence, experience with former clients, and company culture are commendable. Before making your pick, take the time to assess their capabilities, technical expertise and certifications, case studies, and testimonials, if any.
The Final Say: Challenges With Managed Service Providers
The right MSP to partner with should deliver reliable, cost-efficient, and scalable IT services your business needs to thrive.

It should also seamlessly integrate company systems and infrastructure with the ultimate managed IT services resources they need. Make sure to contact us today to speak to a technology expert and learn about our stress-free managed IT services. We're here to give you peace of mind to help you win more business.