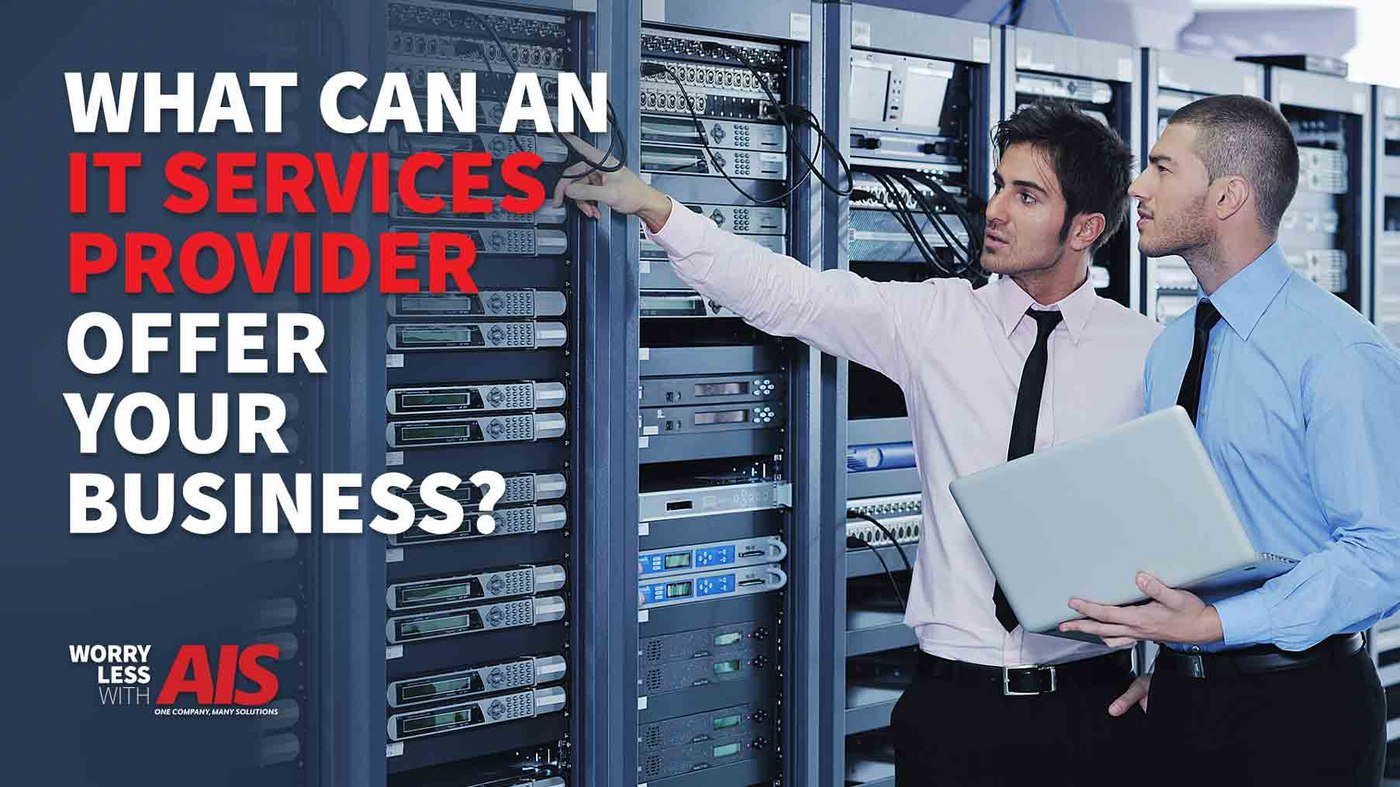 READ TIME: 4.5 MINS.

As enterprises continue adapting to the post-pandemic business environment, it will become essential that business owners learn how to outsource IT operations, especially given the prevalence of remote and distributed teams.
At a time when such trends are becoming commonplace, contracting IT service providers, or managed service providers (MSPs), can make a difference in your organization. Building such a relationship can enable you with IT support or network management, help your organization save much-needed resources, and help you solve business IT problems.

This article explains what an IT services provider can offer your business and the associated benefits.
What Are Managed IT Service Providers?
Managed IT service providers specialize in building, updating, maintaining, and repairing computer software and hardware. Such companies specialize in unique skills and proficiencies as long as they are computer related.

In the past, MSPs were mainly locally based. For example, companies requiring technical support typically work with service technicians who can perform duties on call.

However, after information technology-as-a-service (ITaaS) emerged, it became more accessible to partner with these companies over the internet.

Billing occurs typically every month, and companies can now choose different subscription models based on business needs and the number of in-house employees. This minimizes overhead costs and lessens downtime, among other benefits.

In the following section, we look at some of the services offered by MSPs.
Services Managed IT Organizations Offer
Here are some standard packages these organizations provide.
System Management
The system management process refers to the administration of a data center's or enterprise's distributed systems. The process enables the delivery of information of technology as a service and ensures that your organization can effectively respond to system activity and different business requirements.
Communication Services
Companies specializing in outsourced communications services provide hosted communications capabilities between an organization and its customers. This is ideal for timed projects or when businesses wish to minimize the cost of providing communications services.
Network Security
An MSP can also monitor your network security to keep all your devices safe from internal or external data breaches. The creation of secure connections becomes especially important during the post-pandemic era, where remote working is becoming more prominent.
Vendor Management
Vendor management, the process of selecting, managing, and negotiating with vendors, streamlines service delivery for your organization and reduces vendor-related risks.

You can contact MSPs specializing in this IT area if you have a relatively large supplier base or wish to centralize all your vendors in one database.
Virtual Chief Information Officer (vCIO)
vCIO is an acronym for Virtual Chief Information Officer and refers to a third-party consultant contracted to implement and manage your organization's technology strategy. These parties are ideal alternatives to hiring in-house CIOs.

Related Article: Good vCIO vs. Bad vCIO: Here's What to Look For.

Remote Monitoring
Remote monitoring entails managing network operational activities via remote devices. The process improves control and management of network infrastructure.
Data Backup
MSPs can also provide cloud-based or on-site data backup services that help keep their data secure.
Data Storage and Cloud Management
Cloud data management and storage is another service associated with MSPs. The process can take part on-site or over the cloud and help with disaster recovery and long-term archiving.
The Benefits of Working With Managed IT Companies
Once your organization partners with an MSP, you can derive the following benefits over the short and long run.
Continuous Scaling:

You can save money over time by outsourcing your IT services—allowing you to use the saved resources to run other business operations.





Improved Security:

MSPs specializing in cybersecurity can help keep your data and other information safe, improving transparency and stakeholder confidence.





Improved Management of Distributed and Remote Teams:

Hiring an MSP is ideal if some employees work off-site since these companies can manage teams by relying on cloud-based infrastructure.
General Guidelines To Consider When Searching for a Managed IT Provider: IT services providers come in all shapes and sizes. Regardless of the services that your business is interested in, we have put together the following guidelines to help you with the selection process.
The following are common factors to consider when choosing a managed IT provider.
Compatibility
The first is ensuring that your chosen IT service provider aligns with your organizational needs and existing infrastructure. Before settling for a specific company, ask whether they have worked with organizations in your industry.

It is always advisable to have your internal software experts available when conducting interviews with potential partners.
Customer Service
Ask for references and read online reviews to get an idea of how the company treats potential and existing customers—after all, these companies provide information technology as a service. Learning how they treat their clients can save you from future misunderstandings.
Pricing
Although this might be a prominent factor to consider, it is vital that you investigate any hidden costs or implementation charges before choosing an IT services provider. Also, understand the company's pricing structure and consider different subscription plans.
Transparency
Finally, go for a company you feel is honest enough to work with. For example, although this might be difficult, ask around about the IT service provider's straightforwardness regarding 24/7 help desk support.

It is vital that you work with an organization that is open about performance and whose business values align with your company's mission and vision.
Talk to AIS About Your IT Needs
In this article, we show how important managed IT services are to businesses of all shapes and sizes.

MSPs can perform different organizational roles, such as system management, communication, network security, vendor management, third-party IT consulting, remote monitoring, data backup, data storage, and cloud management.
Some benefits you can derive from working with an IT services provider are the ability to scale your business by saving resources, improved data security, and adequately managing distributed and remote teams.
At AIS, we offer managed IT services, IT support, and many more office technology solutions. Make sure to contact us today for immediate on-site or remote support. We're here to give you peace of mind to help you win more business.