The Future of IT Management: The Benefits of Managed IT Services
May 24th, 2021 | 5 min. read
By Josh Terry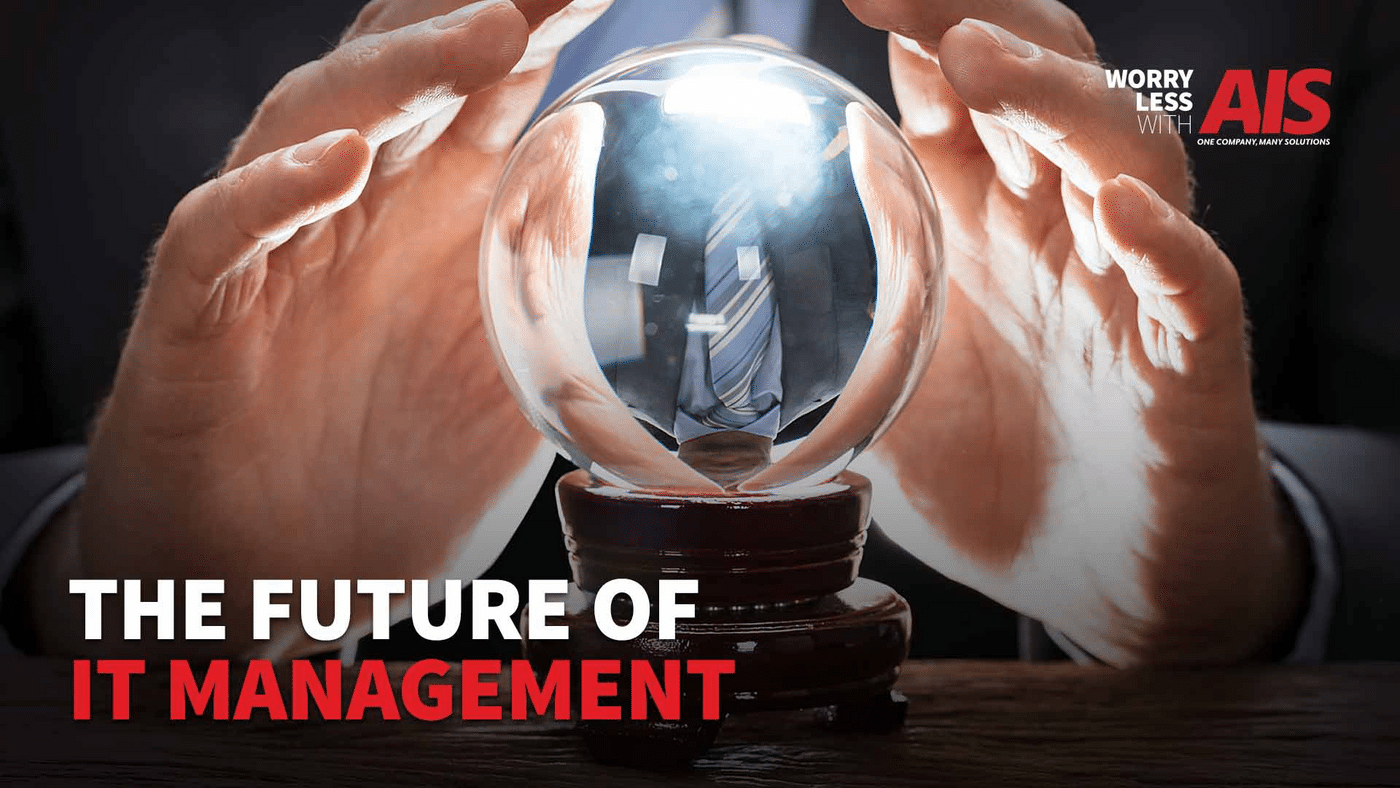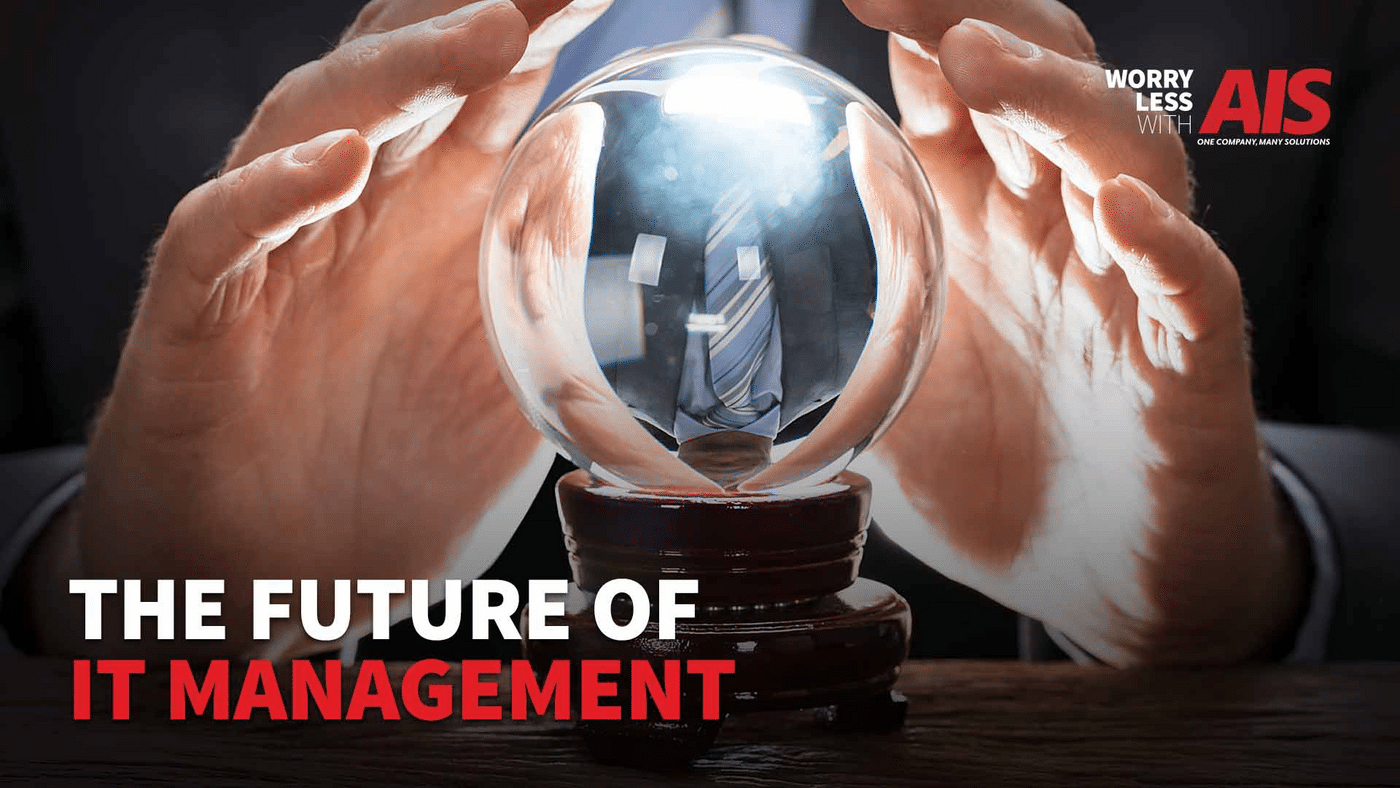 READ TIME: 4.5 MINS
It's no secret that we're living in an upheaval that's not letting up. It's been a rude awakening for businesses who thought they had their IT needs all worked out.
For most of us, we're watching in awe as businesses that had enough foresight to invest in robust information technology (IT) are getting through the pandemic fairly easily. We're re-examining our focal points because of it.
The big question on our minds is, 'Are my IT services working, and if not, how do I turn it around?'
Maybe the right question would be, 'What will keep my IT solution in top performance now and in the future?' This way, our future will not depend on how long COVID-19 stays. After all, we all want to survive the pandemic and thrive after it.
We've rounded up helpful tips to help you with your IT management solutions system now and in the future. Stay with us to find out.
IT Management: What's The Problem?
It's crystal clear that you need to speed up the adoption of new tech. But this comes with a need for skills in handling new tech-another headache. You can't buy every new tech that arises because it's not economically viable. You need a cleaner, more agile solution. That's where outsourcing your IT needs to a Managed Services Provider (MSP) comes in.
What does an MSP or technology manager have to do with your tech needs moving forward? Everything! Whether you have the right tools for working from home, or not you can't meet your tech needs alone.
Related Article: Top 5 Tech Tools For Remote Work in 2020.
Here are the current business trends in IT use, the disadvantages, and how an MSP, like AIS, will help you.
The Future is Cloud Computing
If you haven't made the move yet, it's a great idea to address cloud computing sooner rather than later. Your favorite service providers such as G-SuiteⓇ and MicrosoftⓇ 365 have already made the move.
For instance, a hybrid cloud, where companies seek both private and one or more public cloud services, is a thing. To optimize flexibility, achieve regulatory and compliance standards, and leverage best-of-breed services from different providers, 97% of IT managers plan to disperse workloads across two or more clouds.
According to further reports, the cloud migration services market was worth $119.13 billion last year and is projected to grow to $ 448.34 billion by 2026.
Companies who've migrated cite scalability, improved effectiveness, quicker deployment, versatility, potential cost-savings, and disaster recovery as the best advantages of migrating to the cloud.
Managed services companies or providers are offering their clients these services to help them grow their businesses. Inevitably, more people will keep migrating.
Of course, cloud services are not a one-size-fits-all solution in managing IT. Your industry, unique needs, security needs, and compliance rules will determine which cloud services you choose.
Your MSP's level of expertise (from research, evaluations to cloud strategies and tech decisions) will guarantee that you know everything you should leverage the benefits of cloud services.
Cybersecurity Threats
Unfortunately, cybersecurity has been keeping more business owners awake at night. Because of this, the rapid increase in cloud services adoption has spiked the business systems' who rely on the public cloud. It's no wonder, though.
Cloud slashes operational costs, but it also makes any sensitive data available for cyber attackers to exploit.
All it takes is a tiny misconfigured setting for hackers to encrypt the data using ransomware, siphon it, corrupt it or delete it. Just read the news. Ransomware attacks are a daily occurrence for businesses, large and small.
As you migrate more of your resources to the cloud, you must prioritize the protection of your data. Your MSP can help you with that in ways you can't.
Multi-Factor Authentication
You can't keep creating passwords out of your birthday or pet name. That's poor password management, and it's highly unwelcome on the cloud. Instead, businesses are continually increasing the use of multi-factor authentication (MFA).
In the wake of massive social engineering and data theft, an MFA makes it harder for data thieves to harm you. It takes more than a password to gain access to computer systems with MFAs.
The most prevalent techniques are OTPs (one-time-password) generators like the mobile apps Microsoft Authenticator and Google Authenticator, and facial recognition.
Getting the Right Management Services Provider
You're not the only one who's hungry for business growth and security at a time when it seems so far out of reach. More than 70% of company heads say they want innovative service providers rather than regular solutions.
These solutions have to come with rapid ROI, be helpful to employees and set the business up for a successful future. Additionally, service providers should be trustworthy advisors, consultants, and strategic partners to help hasten the transformation.
Here's what to look for in a worthwhile service provider.
Gets the Digital Transformation Basics
The best service provider should encourage the use of Artificial Intelligence (AI) to give scalable, profitable, and long-term solutions that get you revenue faster.
Compliant with Regulatory Guidelines
Although you want fast returns, you should not get them from an MSP who bends the law. With that said, they should follow the guidelines of whatever regulatory entities you must abide by, while keeping your data safe, managing your data with integrity, and ensuring your customers are satisfied with the user experience.
Mindful of Customer Experience
If you're not providing value nowadays, you won't last long. That's what customer experience is all about. The right MSP can work with you to give this to every client who interacts with your content.
The Final Say: The Future of IT Management
To be honest with you, we barely scratched the surface. The future of IT management is broad and continues growing and changing day to day. You must continue learning and researching this topic so that your organization can grow with the times instead of being left behind.
To learn more about the managed IT services we provide to our customers, read our article, Cloud Services: Top 5 Benefits of Cloud Managed Services.
At AIS, we know that any business needs both digital and non-digital tools to be functional. Whether you need help with IT management or a broken printer, we have what you need to fix it. Contact us today to speak with one of our business technology consultants. We're here to give you peace of mind to help you win more business.
Josh Terry is the Technical Account Manager and vCIO at AIS and has worked in the education, healthcare, and gaming IT industries for over 25 years. Specializing in IT management, security, risk, and compliance, Josh loves tackling complex issues to find the best possible solution for all of AIS's prospects and customers. Josh grew up in Southern California and has made Las Vegas his home for the last 15 years. When not working, you'll find Josh hiking the backwoods or geeking out in Galaxy's Edge piloting the Millennium Falcon.