How Much Do Managed IT Services Cost?
May 1st, 2018 | 10 min. read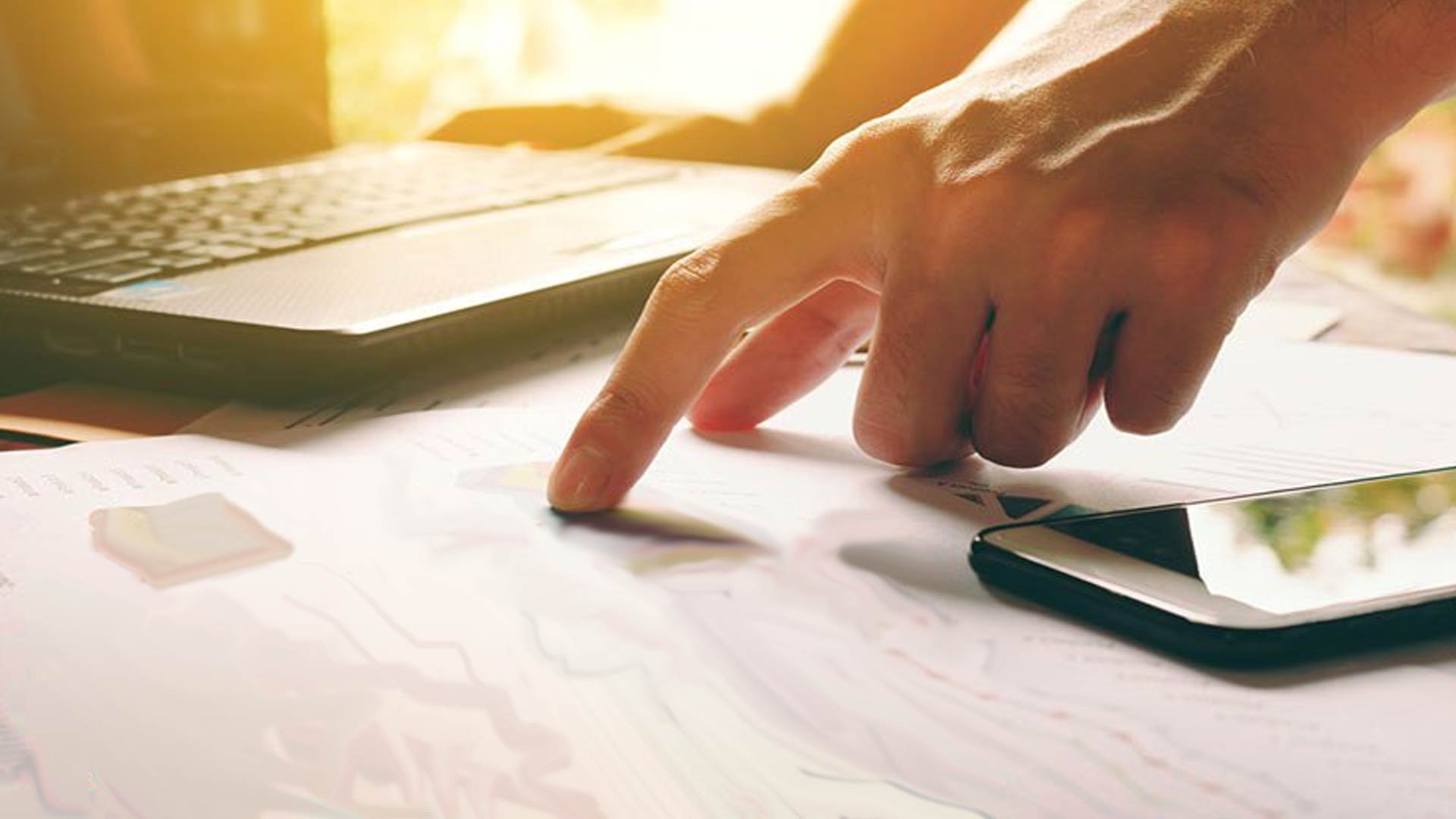 You know you need help with your IT in your business. When researching this online about the types of services available, but how do you find out what the costs are? It seems like all of the IT providers are trying to dodge the pricing?
Not really. Let us explain...
We know you probably aren't going to like this answer because we are going to have a similar answer to our other product offerings. But, the answer to how much Managed IT Services cost is... It depends.
We are not trying to dodge the question or be caddy, shy, elusive, or coy. Let us explain.
Managed IT Services Pricing Models:

1. Flat Based range: Monthly, quarterly, or annually fee depending on needs

2. Per User range: $125–$200 per month

3. Per Device range: $5–$100 per month
First of all, as small businesses grow to medium-sized businesses (SMBs), their roots almost always begin with a very humble and lonely IT person. This is usually the business owner or a friend of the business that may or may not have formal training as an IT professional, and they do it as a hobby or work with technology in their employment.
As your business grows, IT is a complete oversight until something breaks, or you have a breach or a malware problem. Then, you have to decide who is going to manage your network, applications, devices, train staff, and protect you from outside threats. It may not be you, the business owner, or your "IT guy" because it's just getting to be too big a job to handle. Here's a comparison on: Your IT Guy Versus Managed IT – A Quick Cost Comparison.
How do you go about finding the person, or the business that has the right technical expertise credentials for your business? You begin by asking other friends or partners who they use and what their costs are. But inevitably, you will find the costs are all over the place. Why?
Well, it's because providers of Managed IT Services have to be flexible enough with their services and pricing to meet the needs of small businesses with smaller budgets and then also be able to meet the needs of medium-sized businesses with either a different or larger range of needs.
Still don't know if you need Managed IT Services? Maybe this article will help you decide: 14 Questions to Consider If You Need Managed IT Services.
Don't take our word for it. If you still don't think you need to outsource your IT services, then maybe this will help push you in the right direction: Seven Reasons Mid-Size Service Firms Should Adopt Managed Services.
What Type of IT Services Does A Business Need?
Before looking at pricing, let's take a look at all of the different IT services that a business may need. This can help us get a full picture of what goes into Managed IT Services as a whole. These include:
Desktop Support
Staff members use different applications during a normal work day. The majority use MicrosoftⓇ OfficeⓇ or other standard business applications. When they need help, it is in your best interest to have resources for them to keep productivity high. Some of these programs can be set to match your business hours, extended hours, or even 24/7.
Email
This may appear to be something simple, but there's a lot of administration (adding and removing users), configuration (company signatures), and training (applications or devices) when managing emails for business. All this time adds up.
Virus Protection
One of the main threats to technology for a business can be a virus. They come in through email or can be downloaded from the Internet in the form of ransomware or malware. Without a strong anti-virus strategy with continuous updates, you could cripple your business or can be extremely costly.
Training
Most of the time, training is overlooked as it seems very simple. You can tell staff to read the online manual or video for new hardware or software purchases. Does anyone do this?
Labor
As your business grows, you will need to start investing in IT personnel. Adding new members to your team can be expensive when accounting for their pay, benefits, tools, and space in your business.
Network Monitoring
Connectivity, whether it is wired between each of your staff members, wireless, or even mobile connections, are required for any business to function properly. A business needs to make sure there's some level of oversight to ensure that your staff is protected and secure in their day-to-day communications from internal issues and external threats. Don't forget about overall network performance too. Most of the programs are 24 hours a day and 7 days a week.
Hosting
Most businesses today host many of their applications, documents, and websites using servers. Whether they are hardware or software based, they constantly need to be monitored and maintained to keep your business running efficiently.
Technology Purchases
Over time your business is going to need to purchase software, hardware, and services in technology to help your staff be more productive and help your business be more competitive. It will be important for someone in your organization to be on top of these decisions by vetting partners appropriately and making smart purchases to meet short term and long term business objectives.
Data Storage and Backups
When storing your important files for your business, there needs to be someone to manage all your data and make sure you have a plan to back it all up on a regular basis as well as the ability to restore it if the need arises.
Compliance
Many businesses may work in a regulated environment or follow best practices with internal processes or even comply with basic human resources needs. Your technology may need to meet these regulations or requirements, and you will need someone to ensure your organization can meet these needs or have the understanding to meet them in the future.
Security
With any technology in a business there is always a need for some level of security. This can be as simple as user security levels or access to documents, offices, or your building inside your organization. Or, it may be to protect you from outside intruders using a firewall. In any case, you will need someone that can plan, administer, and continually secure your property, assets, and data.
SPAM Filtering
SPAM or unsolicited email can be a nuisance and a productivity killer. Having a filter in place to block unwanted emails may seem like such a trivial addition to the technology of your business, but there are configuration and continuous updates to keep out unwanted communications.
Users
When it comes to technology, which manages your staff when they come on board and ensures they have access to all of the right hardware, software or technology privileges? There is a significant amount of preparation, administration, and training with every employee. If you aren't planning for this, you should.
vCIO
You probably can't afford a full time, real, CIO for your business, but how about a virtual CIO? Wouldn't it be great to have a go to person that is able to create a technology roadmap that grows with your business and leverages technology to help you meet your business objectives. If you want to know more about all of the areas a vCIO can help your business see: What's a Virtual CIO (vCIO) — How Can it Benefit Your Business?
Can One "IT Guy" Do All This? We think NOT...
Unless you know the equivalent MarvelⓇ Comics superhero for IT. When looking at all of the different services in IT that may be needed in support of your business, ask yourself, "is it cost effective for your to hire one more staff members to perform all of these tasks? Can you expect your current staff to be experts in any of these areas and support everyone while performing their day-to-day job responsibilities?"
I am sure you will agree this is way too much for a small to medium-sized business to take on or support, and instead could benefit from getting outside expertise. This is the main reason you need Managed IT Services.
Managed IT Service Providers (MSPs) play an important role. They provide businesses IT experts, 24/7 support, oversight, Network Operation Centers (NOCs), supplier auditing, reporting, IT planning and many more. All for pricing at a fraction of what it would cost for a business to try and provide these services to internal staff. Cheaper. Better. More. Hmmm…
Ok, so let's get back to the real question, how much does managed IT services cost?
Now that we understand all of the areas in technology that make up Managed IT services and how vital this role would be to your organization, let's throw in all the different ways Managed IT Service providers may price their services.
Managed IT Services Pricing Models: Which is best?
Like we mentioned earlier… it depends.
MSPs have a variety of pricing models, so you want to make sure that when requesting proposals, you understand each model to compare costs and pick the best one for your business. There are three different MSP pricing models that include:
Flat Based Fee / Tiered / All-You-Can-Eat
This is the most popular pricing model where you get one price for most of the items listed above to generally support most SMBs. It usually the most flexible plan and often includes 24/7 support or published hours in the initial pricing proposal, then additional proposals including extra services each with a bundled monthly price.
They may even provide extra items added and offer them to you a la carte (menu of added services) or one customized proposal all bundled together. Getting one, flat based fee, whether monthly, quarterly or annually, makes it easy to understand and compare pricing to the other models or compare it to costs of hiring additional personnel. There's no price range for this since each provider will provide a proposal to support your business.
Per User
Is exactly as it sounds. The MSP will provide you a price for each of your current users and detail what services they will be providing your entire organization and each employee. This model is easy for budgeting purposes and forecasting because as your business grows, you can easily approximate the added cost for each added full-time employee (FTE). Typical pricing ranges from $125 - $200 per month per user.
Per Device
This pricing model is similar to the "Per User" model, but it is based on each device or each piece of equipment that you and your business use. This can include, desktops, laptops, mobile phones, tablets, printers, home PCs, copiers, desktop printers, etc.
The pricing may begin at a lower rate than Per User but quickly escalate due to the number of devices that you may have throughout your organization. Typical pricing ranges from $5 - $100 per month per device.
To Outsource or Not to Outsource IT Services? How to Choose
So now you know the basics, the individual services, the types of pricing models, and the ranges of pricing. It's up to you to pick the best one for your organization. It should be a pretty simple decision on whether you want to build and internal IT team or outsource it. It really comes down to the following questions:
How much control do you want for your organization when it comes to your company's IT?
What are you willing to pay for internal vs. outsourced IT?
How much value do you place on the expertise in your IT department or outsourced MSP as your business grows?
What are your near term and long-term business objectives and which will be easier to manage for your business of over the next 3, 5 or 10 years?
Like we said before, make sure you understand what each provider is proposing to you, what the services are, and all of the costs, so you can make a smart buying decision. You want to pick the best price and what's right for your business.
For more information on everything to do with Managed IT Services, check out our resource page here.
At AIS, , we of course would love to be your MSP now and in the future, but it's more important that our potential clients are making the best overall buying decision for their business. If you would like to learn more about our Managed IT Services, let's start a conversation. Select the banner below or contact us today and we would be happy to match you with one of our business technology consultants and show you how office technology can give you peace of mind and help you win more business.
Mo is the resident IT go-to lady at AIS. She has traveled the world, run a marathon, is a self-proclaimed crossword champion, and can do ventriloquism. She has an uncanny memory ....down to the detail. She has completed 4 half marathons and hates running. In her free time, she likes to spend time with her 7 siblings and 20 nieces and nephews.