How Can a vCIO Benefit Your Business
January 11th, 2018 | 6 min. read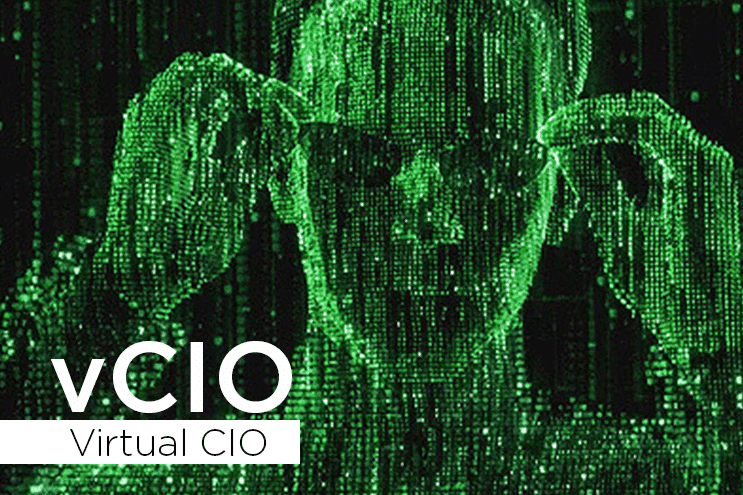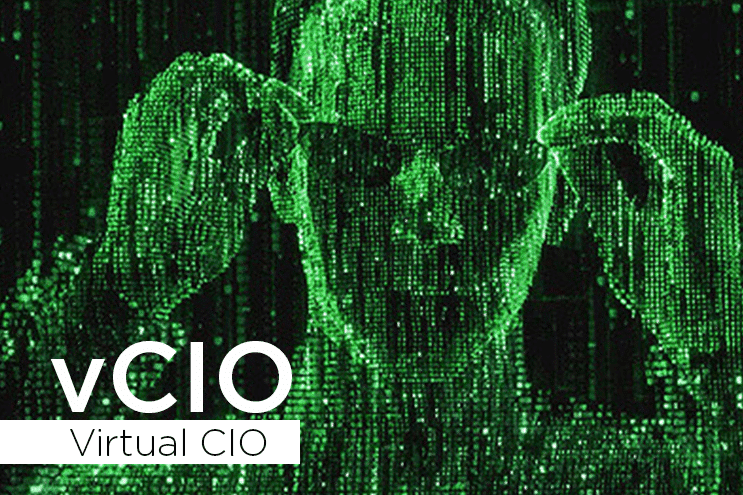 READ TIME: 4.5 MINS.
As your business grows, you'll eventually need a CIO (Chief Information Office) or a vCIO (Virtual Chief Information Officer) that will benefit your business by helping identify your technology plans, assess current processes, and support any IT-related projects and initiatives.
You're probably familiar with a CIO, but this might be your first time hearing of a vCIO. To give you some context, a vCIO is a consultant, third-party, or business that offers a service (a part-time person) to fulfill the role as a conventional CIO.
This service helps businesses that can't afford the salary and benefits for a full-time executive but has the forethought to take advantage of someone in this role. A vCIO typically works remotely and provides support in the following areas:
The development of a technology roadmap
Formulating strategic IT goals
The review and maintenance of IT infrastructures
New or enhanced technology recommendations
IT expertise and leadership
A vCIO can be a significant and competitive advantage for small businesses to support growth and profitability. A great vCIO takes a broader view of the customer and company, focusing on business and IT alignment.
Read along as we discuss some of the most valuable benefits of a vCIO and why you should consider this service for your growing business.
Learn about successful IT roadmaps and how vCIOs can play a huge part in your IT infrastructure by reading our article, Virtual CIOs and Successful IT Roadmaps.
vCIO and Business Goals: Benefits That Support Your SMB
A vCIO is responsible for the strategic insight on how technology drives a business forward. Essentially, a vCIO is the bridge between both the technology and business sides of a company that links together to meet business objectives and goals.
As your business grows, it's important to separate the responsibilities between product technology development and a business technology department.
Cost-saving services and reduced labor costs
A full-time and experienced CIO is ready when you need them. However, they'll most likely cost you a six-figure salary plus benefits.
If you opt for a vCIO, you still have access to all the benefits of a CIO, but won't have the burden of adding this high-paying employee to your payroll.
Hiring a vCIO has a lot to do with value versus affordability, which are both two essential areas a business owner or decision maker has to manage continually.
Utilizing a vCIO also benefits your business if you understand the value of a well thought out technology plan. You might not necessarily see IT as a cost center but do see it as a potential profit center for your business and customers.
Saving money is an integral part to any business, and a vCIO can help you save money and labor costs by focusing on technology to solve your business problems, instead of having to budget for a full-time employee.
Knowledgable and qualified expert
If your business is growing quickly, you might feel like you need the knowledge of an experienced IT specialist on your management team.
You might have a hard time justifying the cost of a traditional CIO, which is where a vCIO comes into play. By outsourcing your IT needs, you're able to tap into an expert who is up to speed on the most current technology trends, and who is currently solving business technology problems just like yours.
An experienced vCIO takes the time to map out your current technology, as well as what you might need in the future. They will then stay on top of the plans set in place so your business can compete with others that might have a CIO or more vast resources.
A vCIO is so beneficial as they can take an objective look at your current practices and processes and then make well-educated technology recommendations to improve your business strategies and goals.
Safe and secured network
As you probably know, security is an essential factor for any business, large or small. However, small businesses are typically the most prominent target when it comes to cyber attacks.
A proactive vCIO is responsible for managing the different security measures of your business, such as:
Risk assessment: a detailed report and analysis of your company's existing IT infrastructure, management, security, processes, and performance. The purpose of the assessment is to identify opportunities for improvement and get a comprehensive view and current state of your existing network. This helps you make more informed and strategic business decisions.
Data protection and security: Data loss, accidental or by theft, is one the most significant concerns for businesses. A vCIO could offer complete protection with a secure firewall, servers, malware, and virus protection. They can even ensure patches and networks are up-to-date to prevent opportunities for entrance.
Continuous diagnostic monitoring: Proactive security and 24/7 monitoring of your network allow attempted hacks to be spotted early as well as anti-virus patches and other software updates to be done quickly. Your overworked IT staff may schedule a patch update a few days after it's available, which means you could be at higher risk of hacking during that time. A vCIO is responsible for keeping network protections up-to-date to eliminate these and other potential gaps in your network's security.
To learn more on the security benefits of using a vCIO, read an article published by Small Business Trends, 4 Ways a Virtual CIO Helps Small Business.
Integration and Migration
Nowadays, information grows fast and spreads fast. It might even seem challenging to keep up with new and emerging technology trends.
A great benefit of a vCIO is that they can help you move your data and share information safely and effectively. They help mitigate the risk of data loss, eliminate unreliable data, and even establish data storage and access plans.
Your business and employee data is important, and there's probably a lot of it. Having peace of mind knowing your data is in the right place at the right times is priceless, if you ask us.
Outsourcing your CIO for a vCIO might seem like a risk or a challenge at first, and we can't argue with that. There's a lot that goes into the responsibilities of a vCIO and the impact they can have on your growing business.

Learn more about IT outsourcing by reading our article, Top 5 Benefits of Managed IT Services.
With any outsourcing service you use, it's important to choose the person or team who truly understands your business goals and is dedicated to serving you and your customers at the highest level.
For more information on everything to do with Managed IT Services, check out our resource page, here.

At AIS, we continually look for the newest and best information to bring to our current and future customers. Our job is to serve you and help you establish your specific business needs to help you reach your business goals—we want your business to succeed. To learn more on outsourcing a vCIO or any other questions you might have about the services we provide, reach out to one of our business technology consultants, here. Also, check out our channel on YouTube, The Copier Channel, for the latest videos on tech tips for your office copiers and printers. We're here to give you peace of mind to help you win more business.
Mo is the resident IT go-to lady at AIS. She has traveled the world, run a marathon, is a self-proclaimed crossword champion, and can do ventriloquism. She has an uncanny memory ....down to the detail. She has completed 4 half marathons and hates running. In her free time, she likes to spend time with her 7 siblings and 20 nieces and nephews.