(COVID-19) Remote Work: Short and Long Term IT Support
March 17th, 2020 | 6 min. read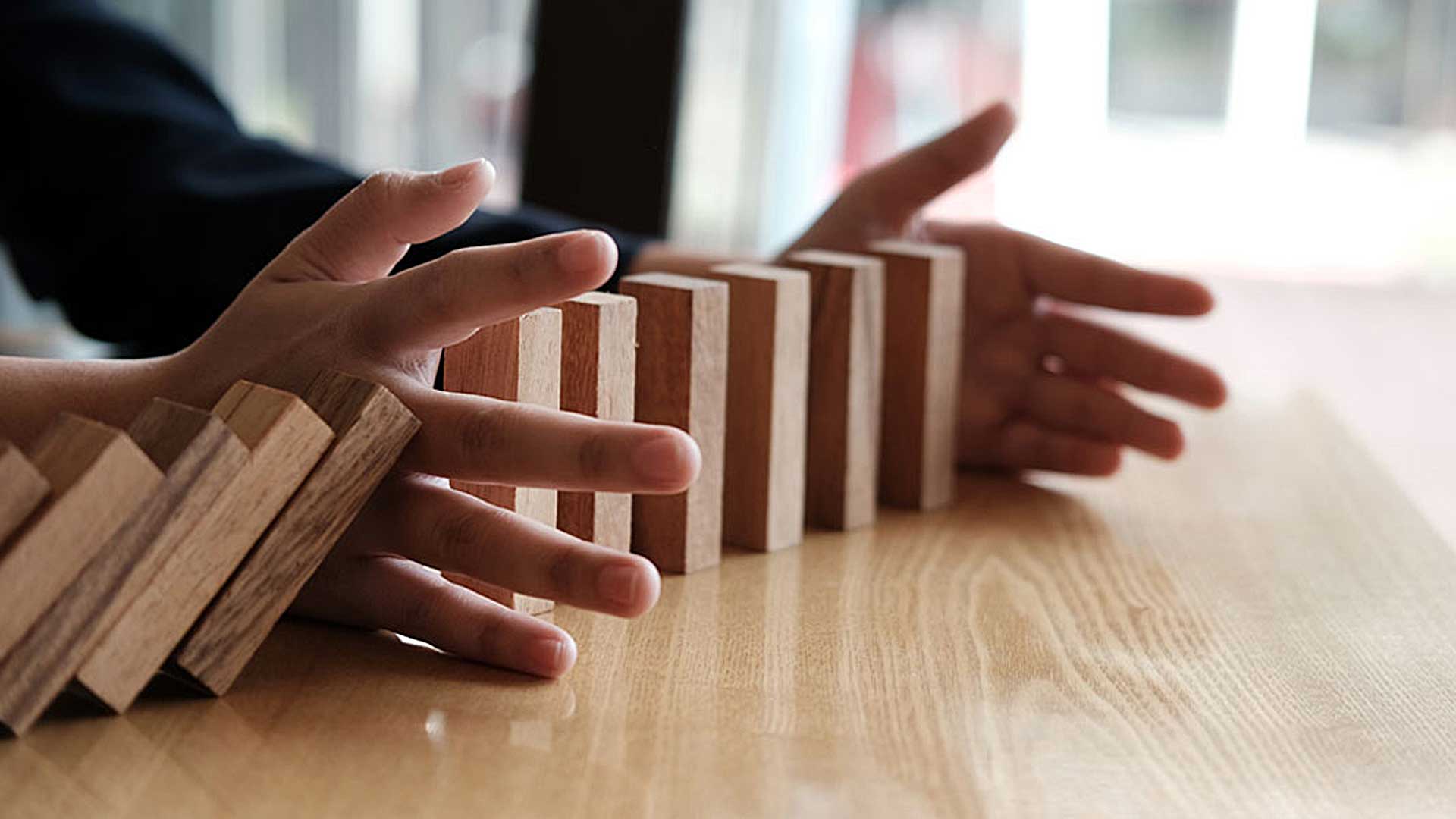 Today as I was reading some local and national news publications regarding (COVID-19), a few things impressed upon me that prompted me to share. As we all know, this horrible pandemic has forced so many of us to remote work. It has raised many questions on business continuity, customer preservation, and short and long term IT support.
I continue to receive emails from many of the businesses I have frequented, on what steps they are taking to prevent the spread of infection. You can easily read up on social distancing and the current and future economic impact of this pandemic. Yet, there are many stories of people lending a hand in their local communities.
For example, Esther's Kitchen in the Las Vegas Arts District is offering a free meal for service industry workers who have been laid off, in exchange for a six-pack of beer to the hard-working chefs (well it is Vegas, of course).
A young woman's tweet went viral in Bend, Oregon, after she posted how she was approached by an elderly couple to do their grocery shopping so they could avoid possibly being exposed to the virus.
There's a lot of good going around in a time like this. However, there's also a lot of panic and tragedy—not just on the well-being of our people, but the well-being of businesses as well.
Below are some helpful tips that will help guide you in making the best short term and long term decisions for your business, especially when it comes to working remote and the IT support that you and your employees need.
IT Support: Stay Proactive, Aware, and Responsible

The best way to remain on top of any unexpected event or serious disaster is to have a proactive approach. It's much easier to face challenges before they happen, instead of during or after.
Now, I realize that in any situation like this, being proactive isn't always an option. However, there are a few significant concerns to look out for that could drastically impact the way your business continues to function.
Beware of Scams
Like I mentioned earlier, there are a lot of feel-good stories surfacing as well as stories on the best precautions to take during the (COVID-19) pandemic. However, there should be more stories out there on the scams that are taking place, especially cyber scams, and attacks.
The New York Times published an article last week where the headline stated, "Dubious Investments… As markets plunge, investors are likely to see more pitches from annuity brokers peddling complex products. Buyer beware."
The article made some excellent points and expressed many words of wisdom such as, "If a product can't be explained on the back of a napkin... buyer beware!"
The description of any product should be relatively straightforward. If it comes off as complicated, that product might not be the product it's advertising to be. This seems to be appropriate advice in terms of finance, right? But, what about technology? I
If you've learned in a short amount of time that you need to work remotely and collaborate in real time (such as providing telemedicine), what do you need to know to get started?
Talk With Your Vendors and Partners on Business Continuity
It's common not to think about business continuity until you are put in a position to. If you're unfamiliar, business continuity is all about planning. It's the process of creating systems of prevention and recovery strategies to deal with potential threats to a company.
Learn more about it by reading our article, Backup or Disaster Recovery – How To Keep Your Business Alive.
It's essential to ask your vendors what tips or tools they have to help you build your business continuity plan. Remember, your vendors are your partners, and they are there to support your business in good times and bad.
Here are a few helpful questions to ask your vendors about how they can best assist your business and employees— as well as customer support:
What tools are out there that promote sustainability for my business?
Do my employees have access to tools that are specific to remote jobs?
How can my business best leverage what you already have in place?
What resources do I have to support my customers, even though I might not be present in my office?
What is a good short term investment strategy to minimize costs?
When decisions need to be made quickly due to a rapid change in your environment or disruptive event, you look to your trusted advisors on your team, or external vendors who can help you determine appropriate measures to take and for what period of time.
We recently wrote a helpful article on what to factor in when planning for a disaster or evaluating business continuity. You can read about it here.
Utilize Current Communication Tools
Another vital tip to keep in mind is the importance of leveraging communication tools that will help address your business needs in the interim and possibly into the future.
Companies like Ring Central and Zoom are offering free subscriptions to their services as companies have been forced to quickly change the way they travel for business, conduct meetings, and just go about their work in general.
Zoom is offering its services free to educational institutions, and Ring Central is offering its office platform free for three months. Other companies like Microsoft are offering Teams for free as part of an office 365 subscription.
You have tools out there that you're currently using that can really come in handy during a remote work period of time. All you have to do is find out what they're offering and how to implement them into your normal workday.
Creating a Plan Quickly
Let's be real, like Mike Tyson said, "Everyone has a plan till they get punched in the face."
As we go about planning the next few weeks at work and home, many of us (myself included) are asking, "How do I go about my day-to-day job and help those who are being confronted with making quick and somewhat complex decisions on how their organizations will run"?
And, "How do I do this without pressing my agenda?
The National Law review published some tips on how to manage cybersecurity risks when going to remote work. They advise on how to deal with policy, along with preparation and communication from your management team to your employees.
Also included in the article are must-haves for a cyber security policy as people work from home, best practices on how to conduct yourself online when working at home, advising employees on what not to download, and ensuring devices are being security patched.
For even more information on the best steps to take when it comes to cyber security and (COVID-19), read an article published by Info Security Group, US Health Department Hacked Amid Coronavirus Pandemic.
Moving Forward: The Final Say on Preparing for Remote Work
So what can we do moving forward once we weather this storm? How does Managed IT Services help me in times of uncertainty for my business?
Some businesses choose to move away from being supported by a singular IT resource to a model of proactive support, with team members invested in continued and constant support.
By doing so, these businesses have increased revenue, reduced risk, and lowered overall costs related to technology and IT. This is regardless of industry, ranging from medical, education, legal, manufacturing, and finance.
The truth is, when you have a single point of accountability in information technology, you have a single point of failure.
So take stock of how you will weather this storm, and understand that in the future when there are unforeseen changes and uncertainty, you will need a plan in case of a disaster that is dynamic and resilient, just like your business.
At AIS, we are not just an office technology company. We are a group of individuals dedicated to informing and educating you on the latest industry trends or best practices. We are here for you in good times and bad, so that your business can continue on its path of growth and success. To learn more about short term and long term IT support, cloud services, or technical support, reach out to us here. We're here to give you peace of mind to help you win more business.
Mo is the resident IT go-to lady at AIS. She has traveled the world, run a marathon, is a self-proclaimed crossword champion, and can do ventriloquism. She has an uncanny memory ....down to the detail. She has completed 4 half marathons and hates running. In her free time, she likes to spend time with her 7 siblings and 20 nieces and nephews.