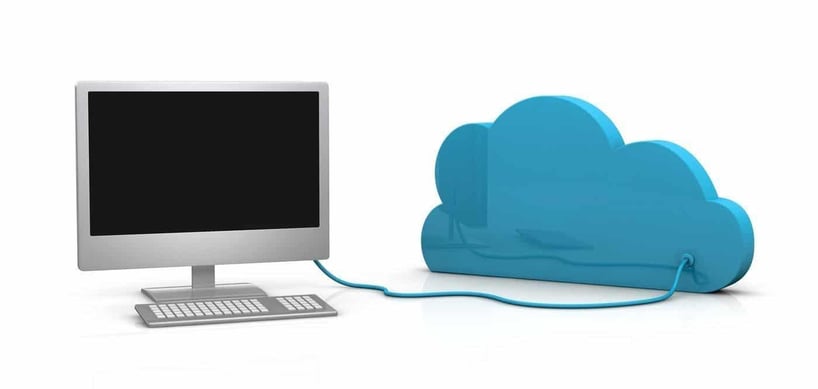 Small businesses can have a more secure backup system in place by using cloud-based storage than doing it in-house. Not only can the cloud be more secure, cloud services hep you reduce costs by lowering IT infrastructure needs and easing the workload for your in-house IT team.
Using cloud services can also simplify the IT challenge of backing up mobile devices too. A managed IT services provider, working with their cloud-based backup, removes the hassle of ensuring laptops, smart phones, and tablets are included in your backup strategy.
Here are five reasons you should switch to the cloud:
You will not have to frequently install security patches and schedule downtime.
You will have more protection for data accessed or uploaded from mobile devices.
You will see lower IT costs.
You will have unlimited space for images, videos, and long-term storage because it's easy to purchase additional storage.
You will have a backup in the event of a natural disaster, hack, or theft.
Why the Cloud Is Secure
Cloud-based data storage and software providers have had to go above and beyond in-house security measures to allay fears of data being out from under the control of internal IT teams. Managed IT and cloud service providers also have the resources to hire experts in network security and backup specialists who work together to keep these outsources services on the cutting edge of capabilities – and your information secure.
As a subscriber to a cloud service, you can work with your employees to increase security for your data backup by creating complex passwords, frequently changing passwords, providing access to areas only to certain employees and writing and storing emails that do not give away confidential information.
Cloud Backup Is Important
Not backing up data exposes your business to unnecessary risk. Cloud backup removes another layer of risk. In the event of natural disaster or malicious tampering, a managed IT services provider's cloud-based backup service adds an additional layer of redundancy to your infrastructure because your information is safe offsite. Requiring less office space to manage your backups onsite can also save you money on office space. Having a data backup that you can access from anywhere is invaluable if your equipment – such as a laptop or smart phone – is destroyed or stolen.
Cloud Backup Is Viable for Any Business
Cloud backup works for businesses from a small retail clothing store to midsize financial services companies to the largest Fortune 1000 company. A data backup allows employees on the go to revise documents, complete an online module about health benefits and respond to customer inquiries from anywhere.
While it is incumbent on you to ensure that your cloud provider adheres to any regulations specific to your industry (such as HIPAA and financial service regulations such as FINRA), cloud backup storage can be as compliant as anything you can put together in-house.
Think of asking your cloud-based service the following questions:
How many levels of encryption does my data undergo?
How are the files stored on your provider maintained?
How often have you been hacked?
How often do you backup data?
One last quick point, a cloud-only strategy approach is certainly viable. We recommend (and use) a hybrid strategy of on-premises and cloud when it comes to data backup.
For more information on everything to do with Managed IT Services, check out our resource page, here.
Sources:
http://www.smallbusinesscomputing.com/tipsforsmallbusiness/3-cloud-data-security-tips.html
http://www.cio.com/article/3027387/cloud-computing/3-misconceptions-small-business-have-about-the-cloud.html
http://www.business.com/internet-security/securing-your-profits-9-ways-for-corporations-to-improve-data-security/
http://www.pcmag.com/article/344181/10-cybersecurity-steps-your-small-business-should-take-righ
http://www.telappliant.com/blog/15-small-business-cloud-benefits/
http://www.cloudcomputing-news.net/news/2015/nov/25/small-business-fear-cloud-debunked/