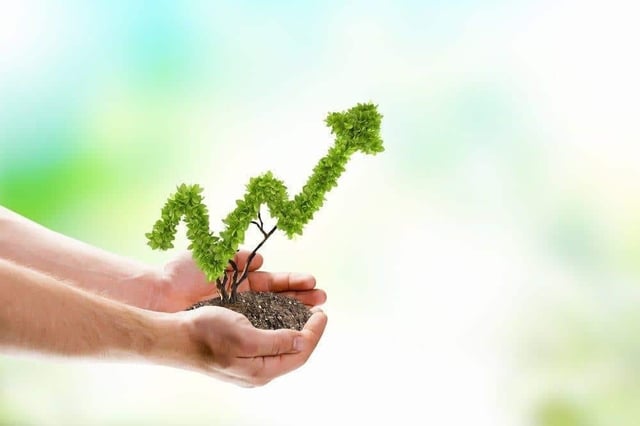 Sometimes, it pays to go down the Web rabbit hole of clicking, reading, and learning.
Of course, sometimes it just leads to Amazon or some other online purveyor of goods and purchases one really doesn't need.
Regardless, I had a productive dip into the Internet recently.
These five articles will help with your business' productivity. First, with two posts about document management, which could lead to dramatic cost savings. Then a quick look at how long IT departments spend on patch management might have you rethink how your IT department could be using its time more effectively.
Finally, an interesting article on why it pays to take the time to continually put a down payment on continually learning.
Enjoy.
Top 4 Benefits of Automating Your Payables Process
One of the lowest of low-hanging fruits in automating document processes is accounts payable. Document management software can help you automate this process. This post from Lauren Ford of Square9 shares four benefits, including this one: Why not take processes digital? After an invoice eForm has been filled out online and submitted, it will automatically route by email to the designated approving manager. The manager can then immediately review the requisition and approve for further routing, without waiting for a physical copy of that invoice. With the manager's approval of the requisition, a workflow process will then automatically generate a purchase order for vendor distribution via email.
Patching and Updating Applications: How Much time Should Be Spent?
We've touted the value of IT managed services as a way to improve security before. This article shows how much time many IT pros actually spend updating and patching software. Ask yourself – does your team have time for this? "A report from security vendor Prevoty Inc. surveyed more than 1,000 IT and security professionals and revealed that 52% of respondents perform application updates at least once a day, if not multiple times a day. Is it realistic for security teams to spend that much time updating applications?"
A Patch in Time: Considering Automated Patch Management
While not a solution for all companies, automating patch management is something to consider to ensure critical patches aren't missed.
The DocuWare Vocabulary
Many of our document management implementations are based on DocuWare's software. If you're interested in document management – especially DocuWare – this is a great overview of words and phrases you'll need to understand as your project to improve processes proceeds.
Why Successful People Spend 10 Hours a Week On "Compound Time"
I'll end with a personal productivity tip. Many of the most successful (and productive) people in history devoted time weekly on efforts that weren't immediately "productive." Small, steady investments in continued learning and skills development "compound" over time.
"Despite having way more responsibility than anyone else, top performers in the business world often find time to step away from their urgent work, slow down, and invest in activities that have a long-term payoff in greater knowledge, creativity, and energy. As a result, they may achieve less in a day at first, but drastically more over the course of their lives."
I hope these productivity tip articles are helpful.
If you want to allow your in-house IT staff "compound time," consider what IT managed services can do for you. Learn more in our free eBook below.