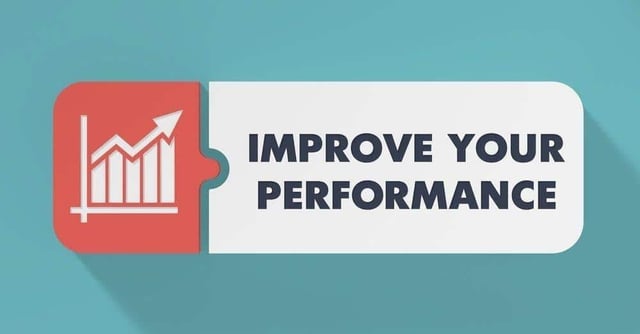 It's a small business reality that the amount of paper that you have in your office today will double every three years. What would that mean for your business? Do you have enough space in your filing cabinets today to welcome twice as many pages?
Document management can be a great solution for organizations looking to minimize the impact of paper in their workspaces, be more efficient, and save some money in the process.
If document management has been on your list of things "to look into," we've done some of the legwork for you with this quick list of benefits of document management for small business:
Speed.
Looking for a document takes time. In fact, many employees spend countless minutes, even hours, of their day searching for a document they have lost. With document management, you can find what you need in seconds with a few keywords. Think about how you search for something online. How fast does the Internet provide what you need? Document management is just as fast.
Finding documents fast = customer service ninja.
DM not only helps you find your documents fast, but it makes you look darn good in the process to your customers waiting for an answer. There's no need to have to call them back, or put them on hold, until you can find what they're looking for. With DM, files are just few keystrokes away.
Improve Turnaround Time.
There are many advantages to going electronic especially when it comes to payments. Take advantage of early payment discounts with faster processing of documents, or offer electronic billing and payment options to your customers.
Protection.
Most document systems have sophisticated audit trails, tracking every time a file is accessed, annotated, or revised. Audit trails are a useful tool for compliance. With DM you always know the who, what, when, and where of your business files. These files can all be securely backed up to the Cloud too, so you never have to worry about losing physical files in a fire or flood.
Automation.
We're not talking about a full takeover of your administrative team by robots here, rather some electronic automation of how your documents flow through your office. With automation, approvals that take hours, days, or weeks (in some cases) to pass through the right hands can be handled with a quick review and a click.
Indexing - a living, breathing road map.
If you've ever used a hashtag on Twitter or Instagram, you've indexed a document. Indexing is the step that allows your digital documents to be found again. Keyword indexing assigns per-defined search terms to a document – purchase order number, customer name, topic (look to the right of this post, "Posts by topic" is a simple index), etc. This metadata can also include author name, date of creation, etc. Full-text indexing (like searching on the Web) means that every word in a document is indexed. For example, any document with the word "Jamaica" would be retrieved if a user searched on that word.
Save on Printing Costs.
The average office worker uses a whopping 10,000 sheets of copy paper every year, and 45% of pages printed end up trashed by the end of the day. These numbers add up. A document management can greatly reduce your office's need to print, save money by reducing your monthly printer volume expenses, and save a few trees in the process.
Integration.
Documents are a key part of any CRM or ERP. Proposals, contracts, invoices, and receipts are all things that can be designed to seamlessly flow in an out of your existing backend systems.
These days, there are many document management systems to choose from in the marketplace. Most offer similar functions and features so it's critical to know that the product you choose is only as good as the partner that stands behind it. Your best bet is to find a reputable partner who can help you design a system that will support you now and into the future. You information depends on it.
More, your business depends on it.