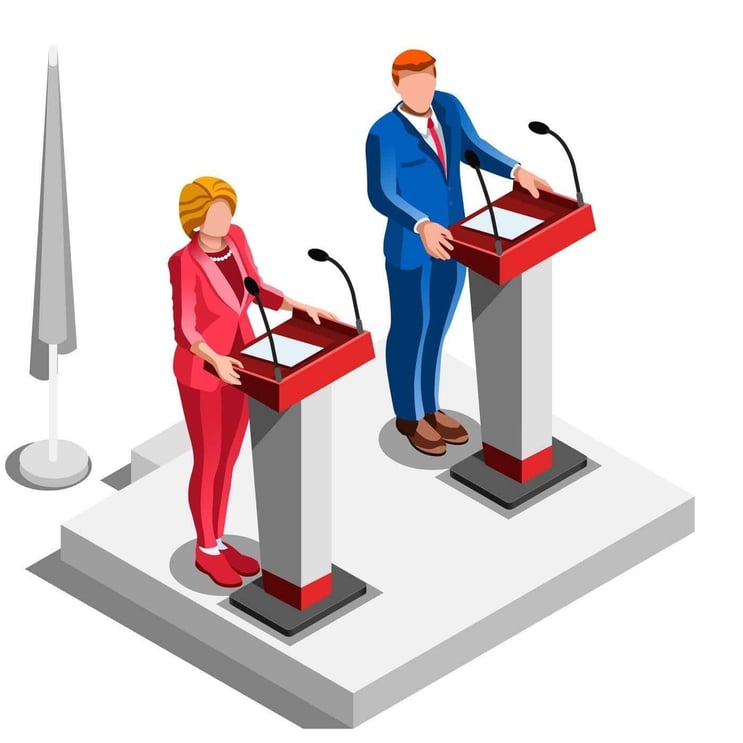 Tonight, many of us will be tuning into the third and (mercifully) final presidential debate. As you can imagine, there is a massive amount of behind-the-scenes work that happens so that two of the four candidates can make their case to the American people for 90 minutes (I'm refraining from snarky comment, this isn't the right place to talk politics!).
Security, seating, lighting, sound, and everything around TV production you'd expect.
One aspect you might not think of is that there are printing and copying needs behind the scenes at the Debate. Journalists, the campaigns, the event organizers, and others all need to be able to copy, print, and scan documents – talking points, Wikileak(ed) emails, contracts, NDAs, and a host of other documents. That's where we come in.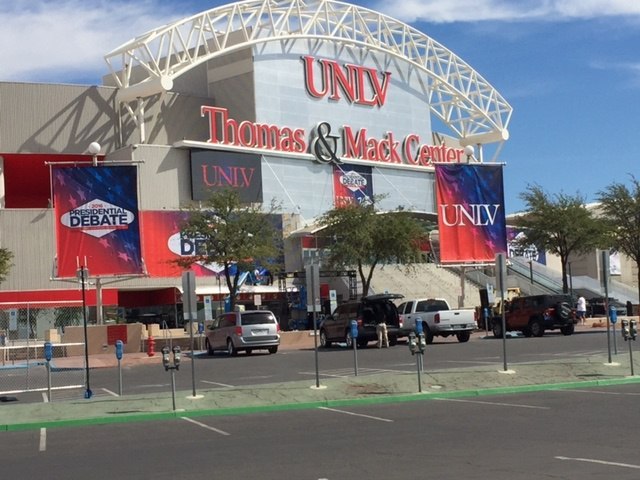 Hooray for Serendipity!
One of the main promotional organizers of the 2016 Las Vegas Presidential Debate is JGS Group of Las Vegas, NV. We are their current provider of office equipment. In fact, they purchased a new multifunction system from us in July.
JGS Group was kind enough to introduce me to their partners and co-organizers of the 2016 Debate, SLL Event Management. I talked over SLL's printing and copying needs for the event with Stacie Lanza, President/Owner of SLL. After we spoke, we quickly determined that AIS could assist her organization with the short-term rental and servicing of a small fleet of multifunction systems (better known as copiers, of course!).
Of course, SLL was looking for a good price on a short-term rental (who doesn't, right?). Equally important, they were looking for reliability, service, and the ability to deliver onsite support. I'd also like to thank JGS for the reference. Taken as a whole, SLL decided that we were the organization best-suited to handle the task AND a great value.
Copiers for the Candidates
OK, we're not 100% sure that our equipment will be making copies for either Trump or Clinton (which is a pretty cool thought). We have rented 13 high-volume color multifunctional systems to SLL Event Management: six Kyocera TA-6551ci Color Systems, three Konica Minolta C652 Systems, and four Konica Minolta C550 Color Systems.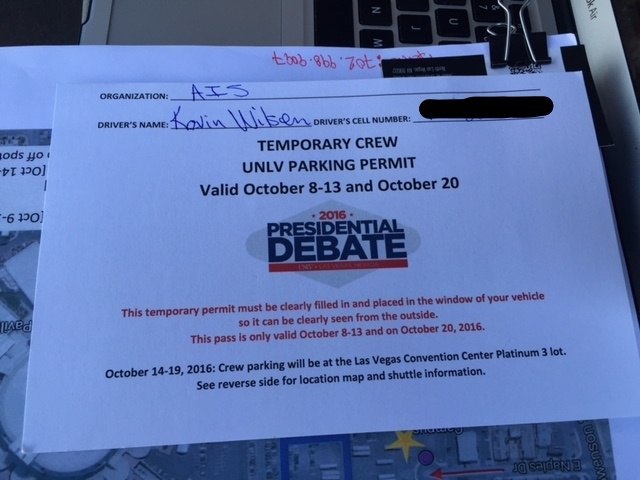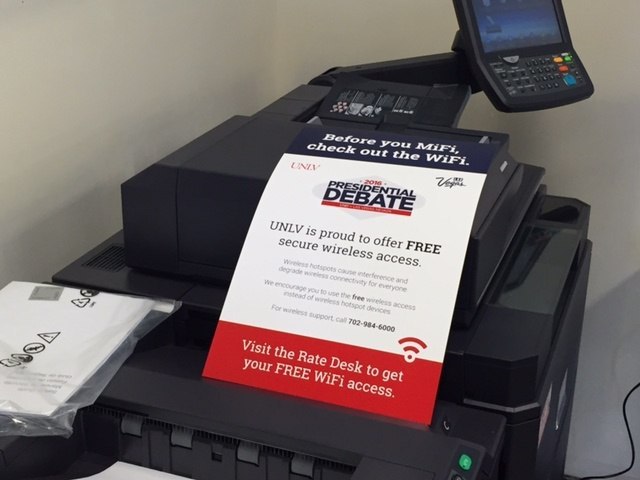 AIS is covering all servicing, supplies, and support during the days before, during, and after the 2016 Presidential Debates at University of Nevada Las Vegas (we aren't responsible for the microphones though!). The reason SLL opted for higher-volume equipment is that they weren't 100% sure what the printing and copying needs would be (it's hard to judge when there are only three of these every four years!).
We've set up the equipment to copy, print (b/w and color) and scan for all departments within the Debate production area, which includes media, political parties, campaign teams, production, etc.
AIS' ability to provide onsite support was critical too. From paper jams to helping a journalist connect to the equipment, SLL wanted someone there who could troubleshoot and fix any copier-related issue that arose. Because these events are so high-profile, yet infrequent, there were a lot of "what ifs:"
What if a machine goes down?
What if we can't print?
What if the Wi-Fi connection fails?
What if the wired connection to the printers fail?
What if a journalist can't scan to their email, print, make a copy, etc.?
Having an experienced service technician there around the clock has helped to set the event planners' minds at ease without having to worry about all the "what ifs." Equally important, our technician's vehicle is onsite, with tens of thousands of dollars worth of parts and supplies for the equipment.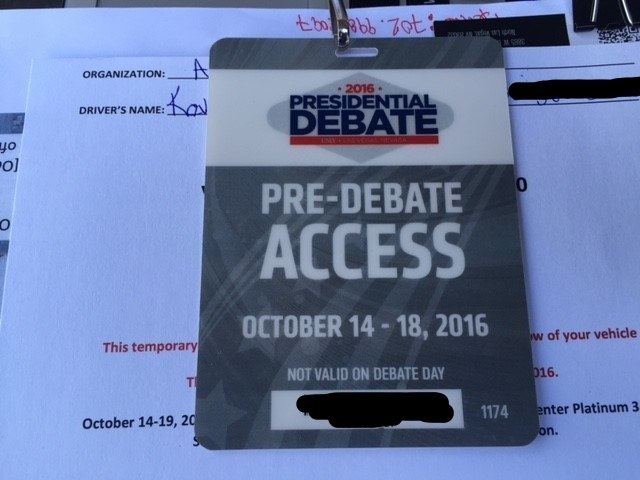 It's been interesting – and gratifying – to be part of such an historic event. And while I won't vouch for the facts or opinions either candidate talks about tonight, I can say that if they're reading from a printed copy – we helped with that!