Spyware! What It? How Can You Prevent It!
September 6th, 2022
By CJ Boisvert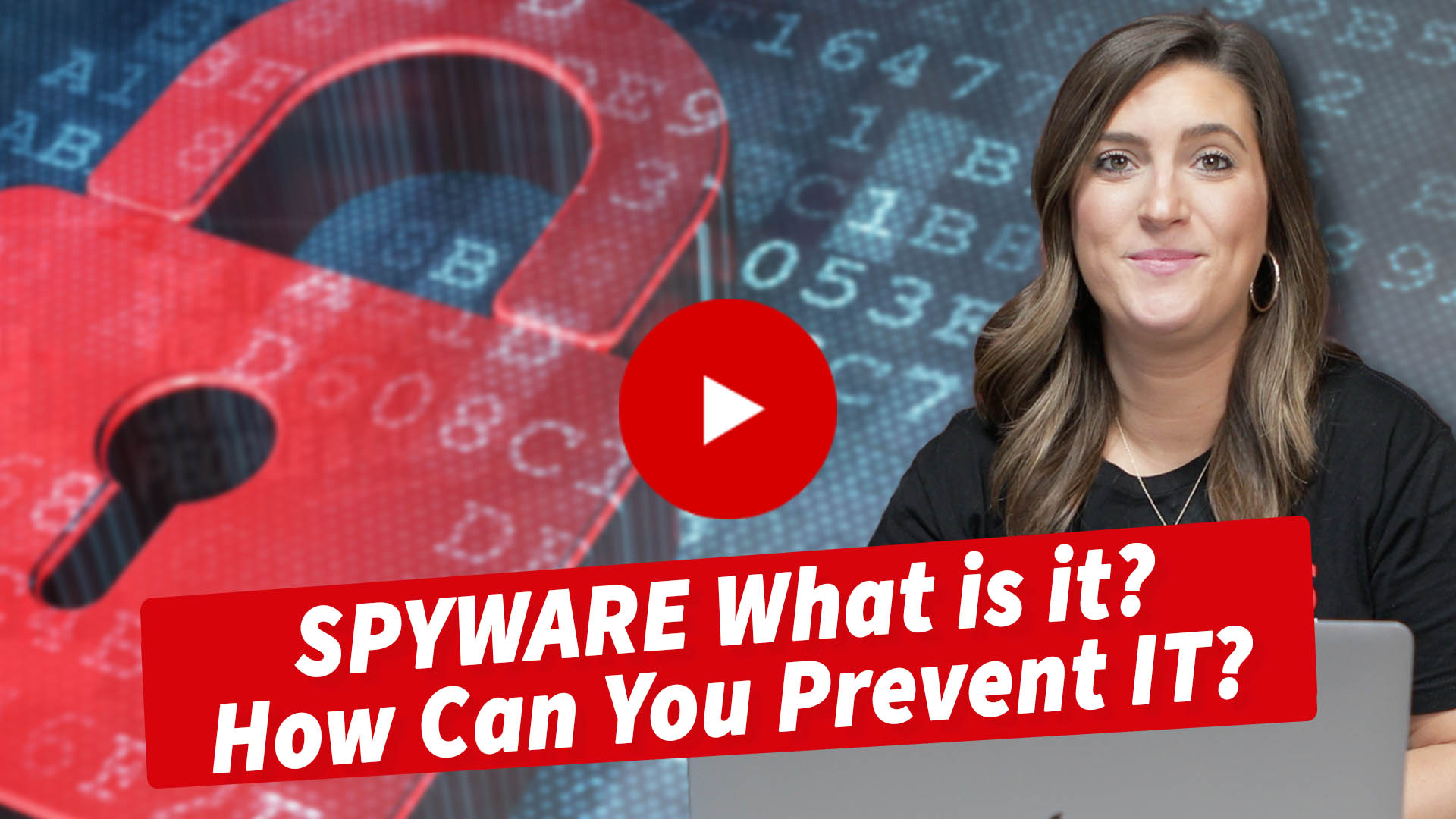 Unfortunately, Spyware is everywhere—and it's hard to manage your network security if you aren't sure how Spyware works. Watch our quick video to learn the ins and outs of Spyware and the best ways to keep your business, employees, and customers safe.
Lights, camera, action.! CJ has spent her 20-year career shooting and editing commercials, documentaries, reality TV, and web content. "Discovering new technologies and sharing that information is not only my job but also my passion." When she's not creating, you'll find CJ either hiking, playing board games with friends, or watching movies.