Co-Managed IT vs. Managed IT: The Pros And Cons
November 30th, 2022 | 1 min. read
By CJ Boisvert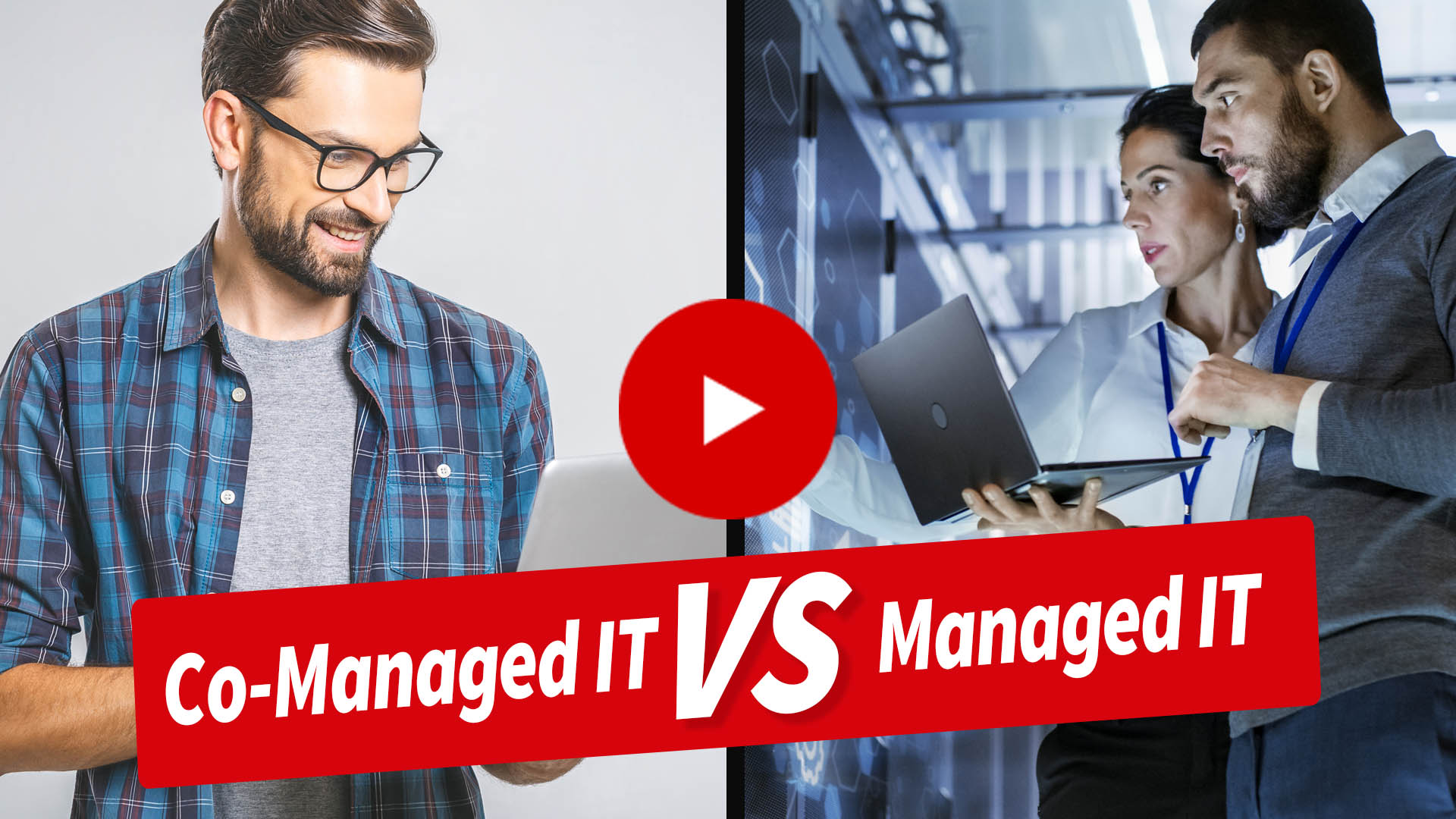 WATCH TIME: 3 MINS.
Co-Managed IT versus Managed IT services is something to consider as you look for solutions to grow your office technology needs. Our short video lists out the pros and cons of each so you can make the best decision for
your business and employees.
In today's fast-paced business world, technology plays a critical role in keeping organizations up and running. However, managing technology can be challenging, time-consuming, and expensive for businesses of all sizes. That's where managed IT services and co-managed IT services come in. Managed IT services refer to outsourcing all IT operations and responsibilities to a third-party service provider. On the other hand, co-managed IT services allow businesses to retain some control over their IT operations while still outsourcing certain responsibilities to a third-party service provider. In this video we'll dive deeper into the pros and cons of Co-Managed IT vs. Managed IT.
Lights, camera, action.! CJ has spent her 20-year career shooting and editing commercials, documentaries, reality TV, and web content. "Discovering new technologies and sharing that information is not only my job but also my passion." When she's not creating, you'll find CJ either hiking, playing board games with friends, or watching movies.