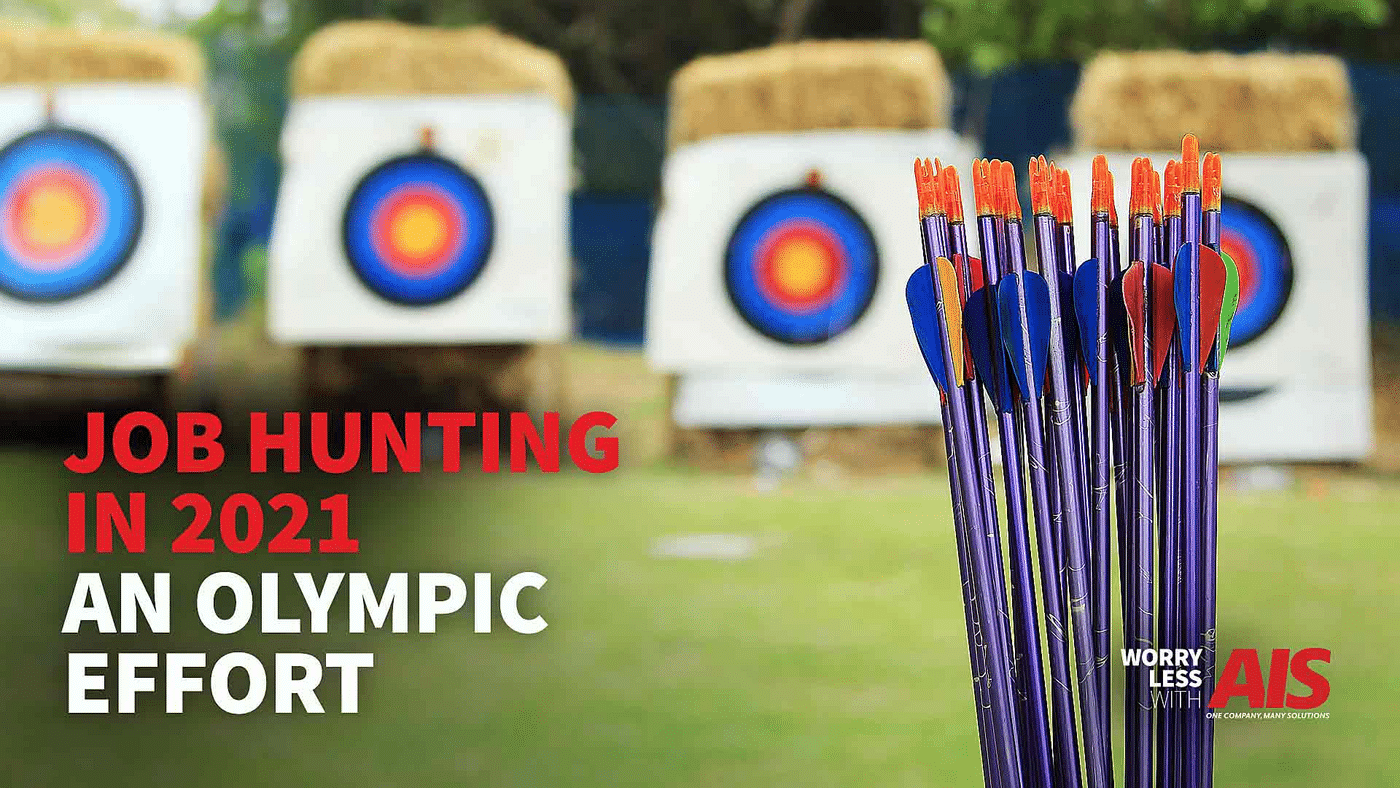 READ TIME: 2 MINS.
Finding a new job can be equated to participating in the Olympics. When becoming an athlete, one must put in tons of training, similar to building job-ready skills, and find the right person to grow with, otherwise known as a company you fall in love with.
There will also be many challenges along the way to achieving the goal. For Olympic athletes, that goal is to win gold. On the other hand, job seekers have the goal of working for a great company where they can shine.
As a job seeker, you will be doing at least some research into each company you apply for such as what kinds of jobs the company offers or what their culture is like. This might happen before, during, or even after an interview.
Regardless of when you start asking and researching these questions, it is always helpful when the company volunteers information.
Now, you might wonder what this all leads up to, the Olympic comparison, the research questions, and the volunteering of information. The answer is simply that all employees who work at AIS have the opportunity to become AIS Olympians.
Related Article: At GreatAmerica, You Are Essential.
The AIS Olympics
In August of 2021, you probably heard about or watched the Summer Olympics in Tokyo, Japan.
While that was happening, there was also a smaller 2-day Olympics here at AIS. Our events were "Minute-to-win-it" style challenges such as Face the Cookie, Tea Party, and Paddle Poppers.
Each branch participated virtually, and people from all departments were mixed into five different teams. These teams were based on the 5 Olympic Ring Colors, but each team decided on their unique name, team leader, flag, and 'national anthem'.
Needless to say, creativity and ping pong balls were flying. In the days leading up to the AIS Olympics, teams became competitive.
For example, The Lil' Devils had team members practicing their events and coordinating outfits, the Black Knights created team shirts and buttons, and the Green Machines purchased Hulk Face Masks.
Technical difficulties did arise, but, as with everything AIS, we Adapted (one of our core values). Each team gave it their all to win gold and come out first.
The excitement was palpable and even people not participating in the events were sitting on the edge of their seats and cheering each other on.
Here were our teams:
The Boujee Blue – Gold: 2 Silver: 0 Bronze: 4
The Golden Nuggets – Gold: 1 Silver: 4 Bronze: 3
The Black Knights – Gold: 5 Silver: 2 Bronze: 1
The Green Machine – Gold: 1 Silver: 3 Bronze: 1
The Lil' Devils – Gold: 2 Silver: 2 Bronze: 2
The End Result
The Black Knights won the first-ever AIS Olympics overall. It was a tight competition until the very end, and it was a hit. Laughter, excitement, even a bit of balancing comically small dice occurred.
The Final Say: AIS 2021 Olympics
Victory could also be yours as there will be another Olympics come February. If you are interested in joining the AIS Team and becoming an AIS Olympian, check out our Careers Page and apply now by visiting https://www.ais-now.com/careers.