Lowering Printer Paper Costs
March 17th, 2016 | 2 min. read
By AIS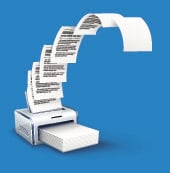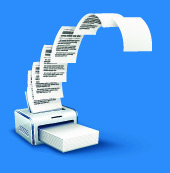 While many people think copier maintenance and repair is the most expensive aspect of printer operation, it's usually paper consumption. Fortunately, there are ways to lower those costs.
Reducing Costs Related to Printer Paper Consumption
Printer repairs in Riverside are typically a minor expense for local businesses and other organizations. A far bigger expense is paper consumption. Many businesses are wasting 15 percent or more of the total paper they purchase, and that's a considerable cost.
Purchase Paper in Bulk and Store It Properly
One of the most dramatic ways that businesses can lessen paper costs is to purchase paper in bulk. A company that purchases a pallet on an as-needed basis will often spend 25 percent less than the company that buys a few boxes each month. This may require an initial investment. You'll need the additional storage space, and you'll need to ensure that it's temperature- and humidity-controlled.
Transition to a Paperless Office
Intra-office documents are among the greatest source of paper consumption for many businesses. Email has curbed this to a great extent, but companies can take other measures to limit it more. For instance, if each member of the office has a tablet, then the person hosting an office meeting can simply distribute a PDF via email rather than pass out a five-page meeting itinerary to each person at the table.
Monitor Print Runs
Printing in excess is another area where many offices are wasteful. A good way to curb this type of waste is to track and classify print jobs. Over time, you'll accumulate statistical evidence of how many copies you'll need for a particular type of project. Doing so can eliminate over-printing to around 3 percent rather than the 10 to 15 percent that often happens without analysis.
Track Personal Usage
It's good practice to establish office rules and to have posted reminders to think before you print. Nevertheless, a single person with bad printing habits can cost an office a lot of money. Assign each person a unique printing ID, and then use that ID to track users and to identify those that are printing at quantities well above the norms.
Visit our Office Copy Machine Ultimate Resource Page for additional info on supplies, and just about anything else copy machine related.