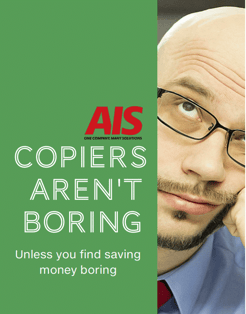 YOU should be excited about your copiers. With planning and the right strategy, your business can become more productive AND save money.
Here's what we'll cover in this short eBook:
When you're through, you'll understand the essentials of what you need to know to cost-effectively get the best copier and other office equipment for your business.
Complete the form and start discovering how sexy your copier can be!