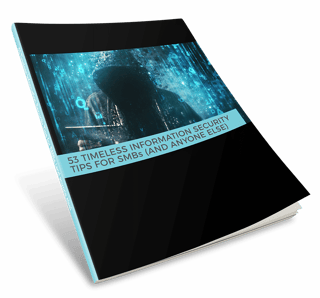 Hackers Thrive on SMB Ignorance.
These 53 timeless information security tips will have hackers looking for easier targets.
Information security concerns aren't going to go away – ransomware alone was a $1 billion dollar business in 2016.
As long as companies make it easy for cybercriminals to take from them, criminals will continue to take from them.
Stop making it easy.
These 53 tips will keep your business from being low-hanging, easily plucked fruit.
Download your 53 information security tips now.
Complete the form to begin your journey to a business that's secure from cybercriminals.