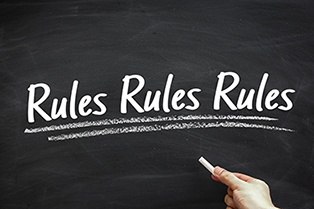 READ TIME: 3 MINS.
Printing (and copying) documents is an often hidden expense for businesses. Companies buy printers and copiers, set them up, and then never really account for who prints documents, how many documents are printed, are they in color or black and white, etc. You just keep buying toner and paper until a device breaks. Then you repeat the cycle.
You're wasting money.
Of course, each document "only" costs pennies (even fractions of a penny) to print. However, research shows that an average of 17% of everything printed is considered waste – hopefully the recycle bin! – by the end of the day. Some aren't even used at all – think of all the convenience copies you print for meetings; and how many of those end up never even used at all. Over the course of a year, those pennies can add up to "real" money.
Just for fun, let's do a back of the envelope calculation. Office workers use, on average, 10,000 sheets of copy paper every year. Let's assume 45% of that isn't needed – it's an accidental print, convenience copy, etc. Let's say you have 30 folks in your office. That's 300,000 prints/copies per year; all black and white and we'll assume a cost of a half a cent per page. That's $15,000 per year to print those documents. Of that, $6,750 of prints and copiers were – literally – thrown away.
How do you prevent this steady series of paper cuts to your bottom line? Print rules.
Printing Rules
You can use software to create rules that will manage print jobs for any network-connected printer or copier. Depending on the software, you can enforce various rules for the entire company, departments, and down to individuals (maybe you'll even be able to chargeback those Christmas leaders and graduation announcements your employees might be printing today).
Here are a few of the more common print rules businesses create. These are commonly supported by the various software products, such as PaperCut.
Remind users to print duplex via a popup (or force them to do so)
Automatically route large print jobs to a high-volume printer and copier – this prevents large jobs from going to slower devices
Discourage printing emails – this is both a policy action as well as a pop-up that can appear anytime a user attempts to print an email
Default to black and white printing – ESPECIALLY for Web pages
Only allow some departments – like marketing – to print in color at all
Automatically detect and delete duplicate jobs
Alerts for invalid paper sizes
For college campuses, convert student printing automatically to duplex and/or grayscale
Stop jobs with identified names or types. For instance, you don't want someone printing an "accounts.xsl" file of 20,000 pages
Using Alerts
Proactive alerts can also help to prevent unnecessary printing. By alerting users of issues with a printer. How many times have you accidentally printed the same job three or four times because of a paper jam or low toner prevented the initial print and then you never cancelled the other jobs? Here are a few proactive alerts that can keep extra printing down:
Printer error – paper jam, for example
Toner level is low
Other errors that will prevent printing
Appeal to Green Initiatives
OK, so not everyone will be swayed by the "it's good for the environment" argument. However, using less paper IS good for the environment – and some folks in your office will care.
Company policy can outline both the cost savings and green advantages of printing less. Popup messages can reinforce either, For instance, a popup could read, "Use double-sided printing. This job will produce 2,498 grams of CO2 equivalent (that's like leaving a 60W bulb on for 157 hours. Halve this impact by printing double-sided. Consider cancelling this job and printing duplex."
As you can see, you don't just have to accept wasteful printing as a cost of doing business. Track it. Monitor it. Measure it. You'll have a healthier bottom line if you do.
Visit our Office Copy Machine Ultimate Resource Page for additional info on software & apps, and just about anything else copy machine related.