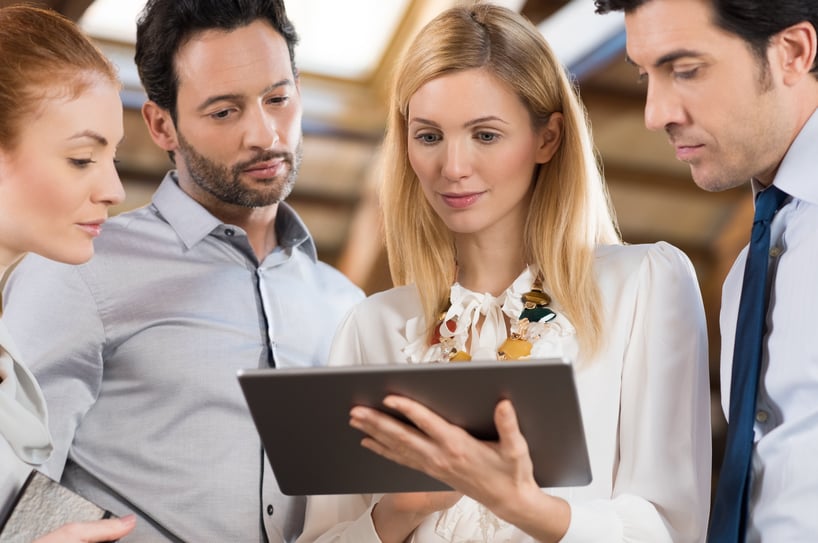 READ TIME: 2 MINS.
You're just opening the door to leave for the day when you suddenly remember that you forgot to print out a copy of that presentation you wanted to review later.
If you don't have a mobile printing app, you can either keep on walking and start tomorrow slightly behind. You could also review the presentation online, but, sometimes, it's easier for some of us to review using paper – old school, I know.
Or you could head back to your desk, reboot your PC or laptop, print, close back down, and then head out for your evening.
Or, you could do it the easy way with a mobile printing app. Open your phone, find your document, send it to the copier as you're walking towards it, and you're ready to stay on track for the evening and hit the office ahead of schedule in the morning.
Printing on the Go
I haven't counted in a while, but I'm fairly certain copiers from every manufacturer are capable of mobile printing. I'm certain that Kyocera and Konica Minolta (our primary manufacturer relationships for copiers) both mobile-print enable many of their devices:
PageScope Mobile from Konica Minolta
Kyocera Mobile Print
Each has an Apple and Adroid version. And, of course, there's Apple's AirPrint which allows you to connect to a huge number of printers and copiers via Wi-Fi (click for the list here) from Apple devices; including copiers and printers from Konica Minolta and Kyocera. Be sure that your IT staff bless the AirPrint if you choose to enable it for your business printers and copiers. You don't want to accidentally create a security hole for hackers. The same goes for apps from manufacturers too.
Mobile Printing Makes Your Life Easier (And More Productive)
While there are slight differences between apps for mobile printing, they've got a variety of features in common.
Free app download to your device of choice – Android and iOS
Ability to print from your device – documents, images, and Web pages
Scan from the copier to your smart phone or tablet
No more emailing someone to ask them to "print this for me, please" (which also isn't good for information security depending on the type of file)
Print jobs are stilled tracked for accounted (if enabled on the copier or printer)
Locate Wi-Fi connected devices – no need to stand close to a copier for a bluetooth connection
Access controls also can remain in place for security.
If you're still tethered to a cable for printing, unplug and take advantage of mobile printing.
Visit our Office Copy Machine Ultimate Resource Page for additional info on software & apps, and just about anything else copy machine related.