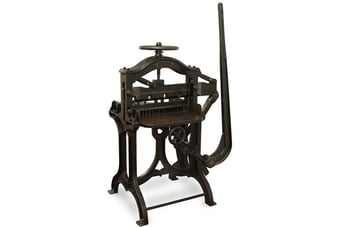 READ TIME: 1.5 MINS.
Every printer fails at some point, requiring repairs. It can be a hard decision when choosing between buying a new top of the line printer and repairing the old one.
Should the Office Receive a New Printer?
Computers and office printers are staple devices within a successful office. When the printer fails, it can throw the entire office into chaos.
Important day plans, business meeting plans, office briefs, and client records all remain stuck in the digital realm until the printer is repaired or replaced.
Depending on the size of the office and its workload, this could range from being a minor inconvenience to bringing the entire office to a grinding halt. Simply replacing the printer seems to be the quickest fix, but it is not always cost efficient.
Evaluating the Needs of the Office
Every office is different. Some may print only a few dozen documents per day, while others print thousands of documents every day. This difference determines what type of printer an office needs.
For a few documents, a simple, cheap home office printer will do. On the other end, a large high capacity printer will be necessary. If the needs of the office have grown dramatically, the older printer may not be able to keep up with the necessary printing.
Repairing an Older Printer
If the older printer is still able to meet the needs of the office, it should be repaired. Printer repairs in Riverside make the process local and quick, depending on their current wait times. Usually, printers can be repaired in three to five days, sometimes sooner. This saves the office a lot of money in the end.
Purchasing a New Printer for High Demand
If it has been decided that the old printer was not keeping up with demand before its demise, it's time to invest in a new printer.
This is the more expensive option, but it is necessary for a thriving office that does a lot of printing. Printers are becoming faster, stronger, and more efficient with each passing year, and older models go on sale frequently. A clearance model can bring the office up to speed while saving money.
Visit our Office Copy Machine Ultimate Resource Page for additional info on pricing & costs, and just about anything else copy machine related.