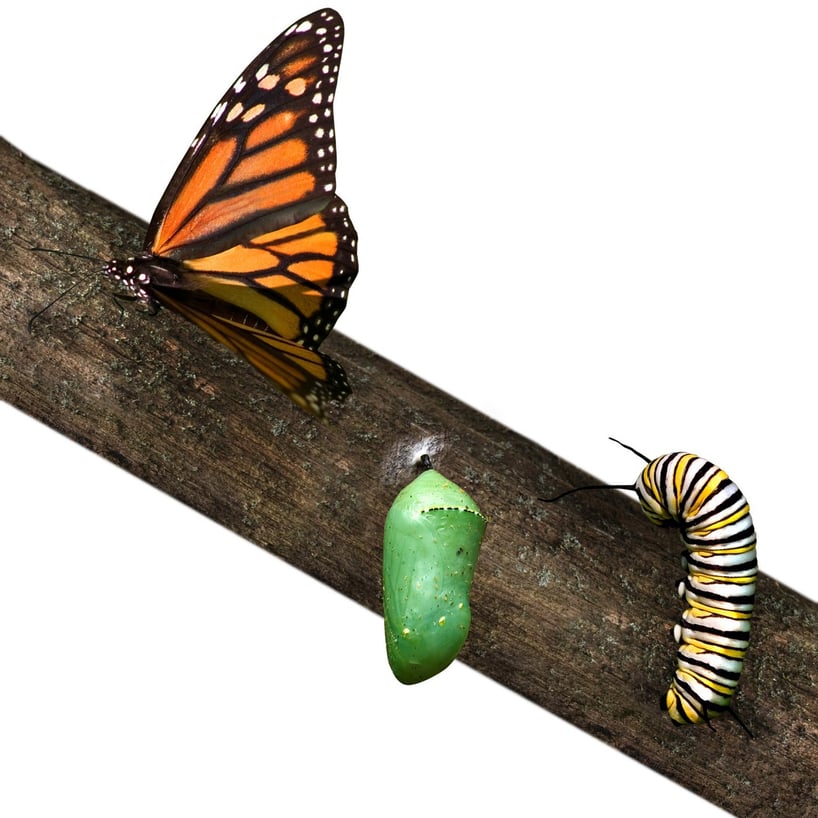 By and large, we hate change. We like our routines, whatever they are, and too often don't want to get out of our well-worn grooves to try something new.
Whether in our personal lives or in business, that unwillingness to change will limit our ability to succeed.
Why am I talking about change in a blog focused on IT topics? Simple – any time you bring in new technology, that changes how employees get their work done. And, lack of change management is one of the leading reasons why IT initiatives fail or don't live up to expectations.
Instead of following the new business process, staff creates work arounds that follow the well-worn grooves – or ignore the new implementation totally. Even when a new technology (whether a copier, software, or even phones – we all know someone who still has a flip phone, right?) will make their lives easier, users in companies often fight it.
That's why I want to introduce you to change management. It's more than training (and I've pointed out the importance of training too).
What Is Change Management?
As I looked for a definition, I really like the one that I found by Prosci, a company that provides change management services:
"Change managed is the discipline that guides how we prepare, equip, and support individuals to successfully adopt change in order to drive organizational success and outcomes."
This isn't some new, millennial-inspired management fad either. Change management has a long and established framework that many use to, well, change their companies for the better.
This is a topic I'll return to in the coming year and I'll share tips for making change happen. Today, I wanted share 10 principles of change management as well as the number one success factor.
Sponsorship Equals Success
A lot goes into a successful change management initiative, but the most important element in all initiatives is executive sponsorship. Basically, if the leaders in your organizations don't give a damn, change ain't likely to happen.
The business leaders must be visibly involved and supported of any new initiative. If they aren't, it's likely to fail and your business just wasted time and money on an IT investment that will never pay off as much as it should have.
10 Principles of Change Management
Here's a list of principles from an article by Booz & Company from 2004.
Address the "human side" systematically.

People could need to step up to new leadership roles, jobs might change, and morale needs to managed.
Start at the top.

Leadership must embrace change, visibly, to show the way.
Involve every layer.

Leadership can't do it alone. Identify leaders at every layer in the company. Uncover influencers wherever they are on the org chart and recruit them as change agents.
Make the formal case.

Articulate and share the reasons for the changes – and be honest.
Create ownership.

Allow people in the organization to be part of the change process and to have REAL influence and say-so. Give them the power to identify problems and to create solutions.
Communicate the message.

It's almost impossible to overcommunicate. Keep everyone up-to-date on progress by using every internal company communication mechanism you have. And have a plan to share progress – and be upfront about setbacks too.
Assess the cultural landscape.

Every company has an internal culture. Understand that culture and create a change plan that's in tune with it.
Address culture explicitly.

Acknowledge the culture openly and praise the positive behaviors that will support the initiative. Sometimes, internal culture needs to be tweaked. Other times, the culture may need to change. Understand where your company is and address culture head on.
Prepare for the unexpected.

Stuff happens. Adapt.

Speak to the individual.

People spend a LOT of time at their jobs. Talk to them and treat them like people – with real fears, concerns, and hopes – not like cogs in a machine.
Read the complete list of principles, click here.
I realize that sounds daunting, but it can be boiled down to "leaders need to model the change they want to happen and constantly communicate and encourage ownership of that change to employees and make them partners in changing the business for the better."
We help manage change for our managed IT services clients by engaging employees at every level as we identify what your real business needs are. We then help with training so everyone understands the benefits. Change happens constantly – you may as well harness it to your benefit.
For more information on everything to do with Managed IT Services, check out our resource page, here.