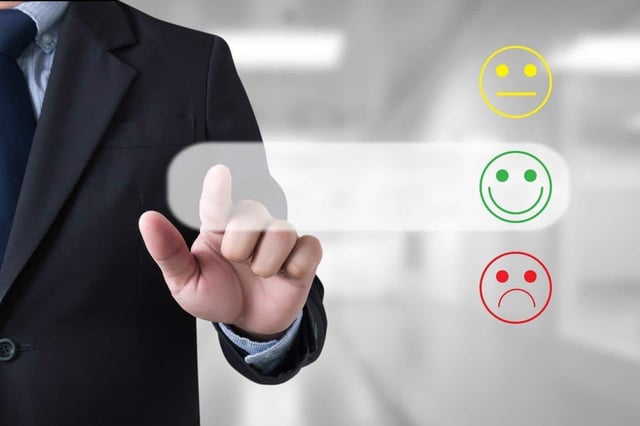 Happy Monday!
Four weeks ago, I wrote about how happiness can improve productivity – Copiers, How to Be Happy, and a 12% Boost to Productivity.
This isn't a new insight, though it's only recently that there's been research (cited in the blog post) to substantiate that happy equals productive.
Today, I thought I'd share a few tips for improving the culture and happiness in an office.
And even if you don't experience a huge surge in productivity, isn't it better to work in a pleasant environment anyway?
Rewards and Recognition
We all like to be told when we're doing a good job. Make sure hard work isn't unnoticed. It doesn't have to be a huge display – a small word of thanks or a note of appreciation in a company's internal network (community, newsletter, etc.) can go a long way.
Rewards can be as simple as donuts and coffee to trips to Hawaii (many copier dealers – us included – reward high-performing employees with company trips).
Listen
Do you like to be ignored? Neither do employees. Listening makes people feel valued and important. Listen to suggestions – and sometimes even complaints. When someone has a good suggestion, act on it.
Laugh
Life's too short not to have a little levity in it. So laugh, it decreases tension and stress and tension and stress inhibit productivity.
Buy Some Flowers
OK, maybe not flowers, but more greenery in your office can have positive benefits – with or without flowers. Plants look nice and can reduce ambient noise, which helps concentration. Research even indicates that adding plants, even as little as a single plant per desk, can reduce stress. A study from 2010 showed these results when plants were present:
Tension/anxiety – 37% decrease

Depression/Dejection – 58% decrease

Anger/Hostility – 44% decrease

Fatigue – 38% decrease
Plants can reduce dust levels by 20% – great for anyone with allergies.
Stress, tension, and anxiety leave us more susceptible to getting sick. Adding some greenery to your office space can literally keep you and your employees from getting sick and fewer sick days equals better productivity.
Natural Light Boosts Mood
While sunshine isn't an issue across our locations – especially here in Las Vegas – the more natural light you allow into your office, the better the mood of the office. Sunlight increases serotonin, a natural mood-booster.
Move
Movement boosts mood. It's also healthier. At least once an hour, stand up, stretch, take a short walk, or even do some light exercise (30 seconds of jumping jacks, squats, push ups, etc.). Maybe even consider a walking meeting instead of sitting around a conference table.
There are hundreds more tips and techniques. These are six of the easiest to accomplish that I've found. Combine these with a policy of being honest with employees and you'll have a happier – and more productive – office.