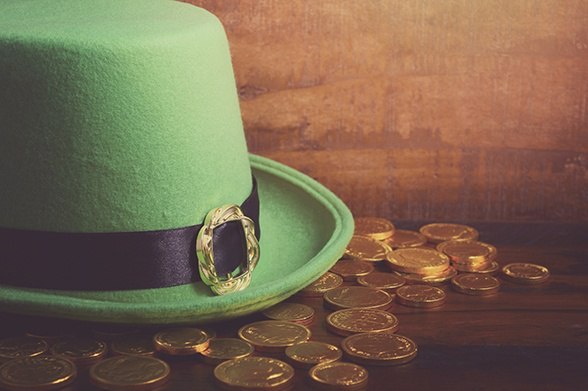 Consumerization of IT has been both blessing and curse for IT professionals. On the one hand, the penetration of IT into all aspects of our lives has made most professionals unafraid (or at least not as nervous) around new technology. On the other hand, the simplicity and ease of use of consumer-oriented technology hides a huge amount of software complexity, user design analysis, and planning.
It also leads to an assumption that goes something like this, "Why isn't my IT at work as easy to use as the stuff I use in my personal life. It can't be that hard!"
Let me be your Saint Patrick and drive those idea snakes out of your head.*
While I hope you chuckled at least a little at my title, I'm serious. Information technology doesn't "just work."
If you do think that IT should be simple, just work, and always be cheap when it comes to IT infrastructure for business; you're going to have as much luck finding that as finding a leprechaun's pot of gold at the end of a rainbow.
The REAL IT Pot O' Gold
Of course, you can outsource all or part of your IT infrastructure with managed IT services. When you do, you don't have to worry about the complexity of the system – someone else takes care of that for you.
However.
While you can rightly expect the technology to "just work," you still have to make sure you're using the right technology that addresses and solves YOUR business problem (not the one you read about in a magazine somewhere). You still have to have a strategy and a plan for using information technology to move your business ahead.
No planning, no effective IT. No matter how many clouds or apps or whatever other buzzwords you've got in your head.
Planning, you say? Well, today is your lucky day, here are a few recent thoughts on how you can effectively plan your way to effective IT solutions for your business.
Technology does work, but it takes work. Plan your way to your own business' pot of IT gold.
For more information on everything to do with Managed IT Services, check out our resource page, here.
*FYI, there were never snakes in Ireland. St. Patrick driving snakes from Ireland became an analogy for the Church's efforts to rid Ireland of the druids.