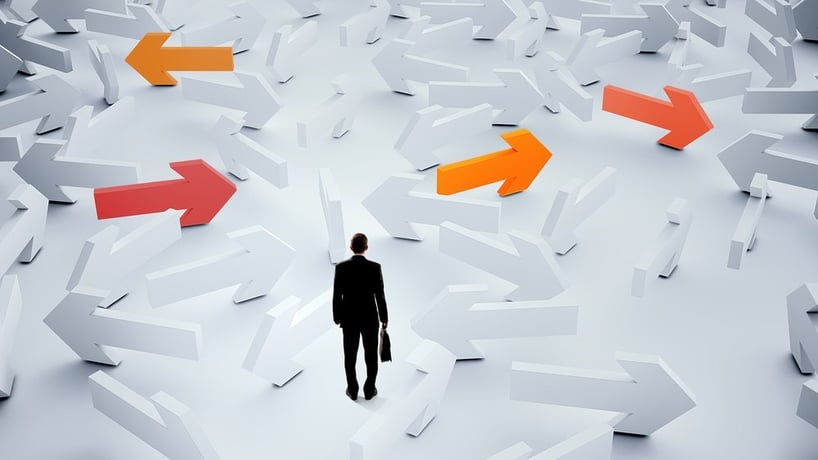 If you're reading this, I think I can assume that you've at least heard about 3D printers and that anyone can buy one. Who wouldn't want a 3D printer? I mean who doesn't want to 3D print their own Legos and create life-size constructs with ease? Heck, that's why I started – print 3D objects I can imagine and then print? Yes, please!
Before diving in though, there are a few things you should know before you buy a 3D printer.
If you've ever looked at the price of a 3D printer, you'll see $140 3D printers that can print our toys for your kids to huge $846,000 printers that can print parts for the heaviest-duty manufacturing environments.
Here's a basic rule of thumb if you're looking for a 3D printer – there's one for you. But what are you looking for? Selecting a 3D printer based on what you can afford just because it's "in your budget" isn't a good idea.
3D printers mostly operate the same, regardless of their size and price. Begin by considering what you plan on printing, how big is it - and what part of the process are you in: design, prototype, production? Then do your research.
So where should you start? I was surprised at the answer.
Buy Or Build?
I hadn't ever really thought about building your own 3D printer when I set out to write this post. I knew that you could, but hadn't planned on including that in this post. What I didn't realize is that there is a vast community out there of individuals who like to try their hands in building 3D Printers. You can order a 3D printer kit online. These kits come complete with instructions and (from what I see) almost anyone would be able to assemble it. And for anyone not mechanically inclined, I'm sure there is a YouTube video out there somewhere that walks you through building one.
What Kind of 3D Printer?
Once you've decided on building your own or a prefabricated machine, it's time to choose what type of printer you would like to use. Yes, just like 2D printers have ink based and laser printers - 3D printers have a range of types and materials. The three most common 3D printers are:
Fused Deposition Modeling (FDM): This involves the process of depositing plas

tic (via plastic filament) onto a bed one layer at a time. A common item made with this will be more simplified geometries like common household goods (cutlery, picture frames, vases)

Stereolithography: Converts liquid plastic into solid objects via use of photo-solidification (used for dental applications and jewelry)

Selective Laser Sintering (SLS): Uses a laser as the power source to sinter powdered material, typically nylon or metal (large production items like cell phone cases, guitars, and full car dashboards). Sintering is the process of forming a solid mass out of powdered material.
What Software?
3D output is modeled using software before printing so the third thing to consider is what type of STL file editor or slicing software you wish to work with. While you can download and print files for simple designs, the more complicated a design is the more upfront modeling work is required using software.
You create (or download) an STL file then load that into your printing software – and then you can let the magic begin. STL is the file needed for most 3D printers. Typically, any CAD program will allow for export in STL option – virtually all printers take this format.
3D printing is real and it works – whether for fun or for manufacturing. Don't make an impulse purchase when it comes to a 3D printer. Carefully consider your needs and these three issues. Do you research and find the printer that does what you need it to do – from printing a Christmas ornament to printing a fully functional manufacturing part.
If you're unsure of how valuable a 3D printer would be for your business, there are 3D printing services available. If you don't want to touch a 3D printer, we offer printing services. We can print in full color, rigid, and flexible plastics - and we are a premium reseller of one of the best professional 3D printer manufacturers in the world, 3D Systems.
I'm also available to answer any of your questions about 3D printing; gmayron@ais-now.com. I have years of experience helping customers select the right 3D printer for their needs. If you want to get started on researching the answers to these questions on your own without me, the following links are a great start. Happy learning!
22 Best Cheap DIY Printer Kits in Winter 2016-17
9 Essential Types of 3D Printers (3D Printer Technology Guide)
30 Types of 3D Printer Filament - Guide & Comparison Chart
Ultimaker - Online 3D Printing Community
34 Best Sites for Free STL Files and 3D Printer Files/Models
5 Free STL Editors + How to Edit STL Files
20 Best 3D Printing Software Tools (Most are Free)
6 Great Ways to Reduce Your 3D Printing Cost
Price Comparison Chart for All 3D Printers