Managed IT services give SMBs access to best practice IT strategies for a predictable monthly fee.
Successful companies today need an efficient, flexible IT infrastructure to compete and win. Smart companies see IT as a critical piece leading to business success. Smart SMBs are taking advantage of IT services to outsource all or parts of their IT infrastructure so they can focus on their business.
Here are 7 ways IT services improves your information technology infrastructure and helps your business succeed.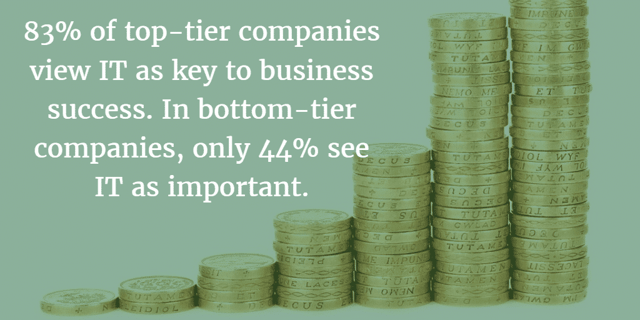 24/7 Security and Proactive Management
Hacks, phishing, ransomware, and whatever new threat lurking over the horizon must all be countered. Information security is hard. The attacks are constantly shifting. Network protection is continually updated to meet those shifts.
Your network is managed and monitored around the clock. When security patches are released, they are automatically applied as part of your service. No more security holes for hackers to exploit because your IT guy is on vacation when the latest patch is released.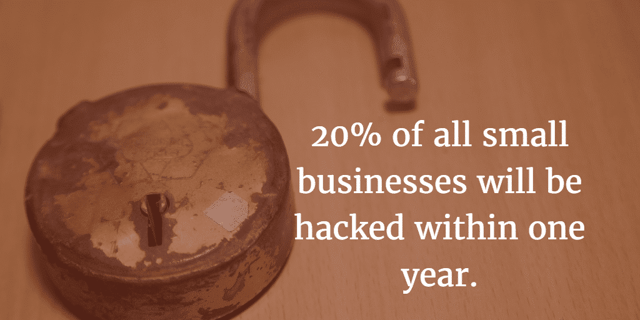 Less Downtime
For every hour your computer system is down, productivity comes to a halt. Even a few hours of downtime can wreak havoc on the company's overall production, which can affect not only profits, but vendor and customer relations as well. It's also bad for morale.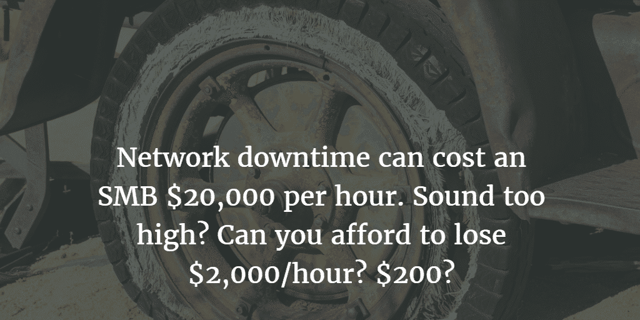 No More Lost Data
Data backups are copies of your files that you create in case you lose your data. Good data backup practice also forms the backbone of your business' ability to recover from a disaster (and a disaster is ANY event that makes your business stop operations for any amount of time). IT services provide best practices data backup including redundant data in multiple locations and testing to ensure backups are working at they should.
Data loss from failed data backup strategy can lead to:
Lost opportunities – 25%
Dissatisfied customers – 23%
Direct loss of revenue – 21%

Predictable Budget
You pay one flat fee for your network management and security, help desk support, email security, reporting, and data backup and recovery. A proactive maintenance agreement eliminates the uncertainty of the break/fix model of repair. No more hourly fees every time you need a repair, for one flat fee per month your IT repair needs are covered.

Vendor Management
Keeping track of contracts is a tedious waste of your time. An IT services partner tracks your various contracts and ensures that vendors are delivering the capabilities and functionality you've contracted for.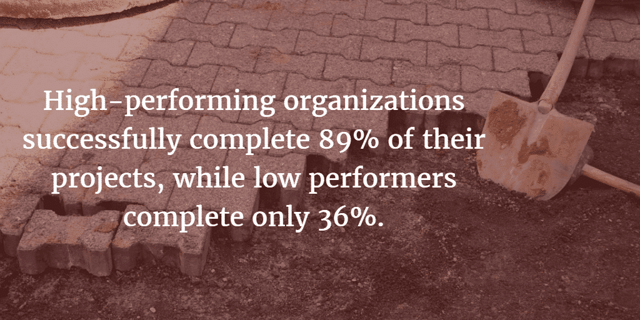 An IT Roadmap
Do you have the time and expertise to build a roadmap for your IT strategy? Can you spot emerging trends while spotting the gaps in your IT as-is state and know where you need to be?
A virtual CIO will collaborate with you to build a long-term roadmap to maximize your IT implementation, meeting your needs today and two years from today.
Time
You can waste it developing expertise you don't need and managing problems that you don't completely understand, or outsource and spend your time becoming better at what you do. It takes 10,000 hours to become an expert at something – isn't it better to use that time to improve your business instead of worrying about IT infrastructure?
Sources: