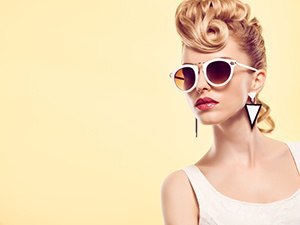 3D printing is about more than creating prototypes for industrial settings. Find out how innovative designers are using 3D printing to push the boundaries of fashion.
3D Printing Revolutionizes the Fashion Industry
3D printing is often associated is industrial applications. For example, 3D printing services in Las Vegas create custom parts or prototypes to assist with construction projects around the city. 3D printing has recently evolved to assist in the creative process. A prime example of this is in the fashion industry where a new generation of visionary designers is using the technological capabilities of 3D printing to push the boundaries of how fashions are designed and created.
Flexible Fabric Choices
The Dutch designer Iris van Herpen is at the forefront of incorporating 3D printing into high fashion. Through the use of 3D printing technology, van Herpen is able to create materials that have a degree of flexibility not found with organic items. For her show at Paris Fashion Week in 2013, she used a 3D printer to create a material that had a variable level of softness and flexibility to create a dress with rigidity in the body but that also had flow and movement in the arms.
Reducing Costs
Production costs play a significant factor in the success of a fashion line. Designs that are mass produced can be made more affordably per item while custom designs that are done in a smaller run are more expensive. These costs can increase greatly if it is an intricate design or an item that needs to be custom created to produce the proper fit. The use of 3D printing can eliminate this problem –customization can be done with simple adjustments to the printing.
Getting the Perfect Fit
The advent of 3D printing means the possibility of greater control over proper fitting for consumers. For example, it's possible for a shoe company to make footwear with the perfect fit using 3D printing. A consumer can send in a picture of their foot from different angles and a 3D printer can create the shoe to fit their insole height, width and length along with other factors.